May's TÜFE report might suggest continuing cooling inflation in the US. However, the crypto market rendered mixed results after the TÜFE data. In particular, Avalanche (AVAX) attempted a recovery but reached a key resistance level in early 2023. Furthermore, more upcoming barriers could delay a sharp upward movement for the altcoin. 
Future of Avax Coin
The RSI and CMF have steadily improved in the last few days. It may indicate increasing buying pressure and capital influx for AVAX. However, the RSI is heading towards the median level and may encounter minor resistance before progressing. 
There are also two FVG (fair value gap) zones between $11.7 – $13 (white) and $13.2 – $13.7 (red). The latter is near the previous range's lowest level of $13.7, while the former aligns with the resistance level of $12.1 in late December/early January.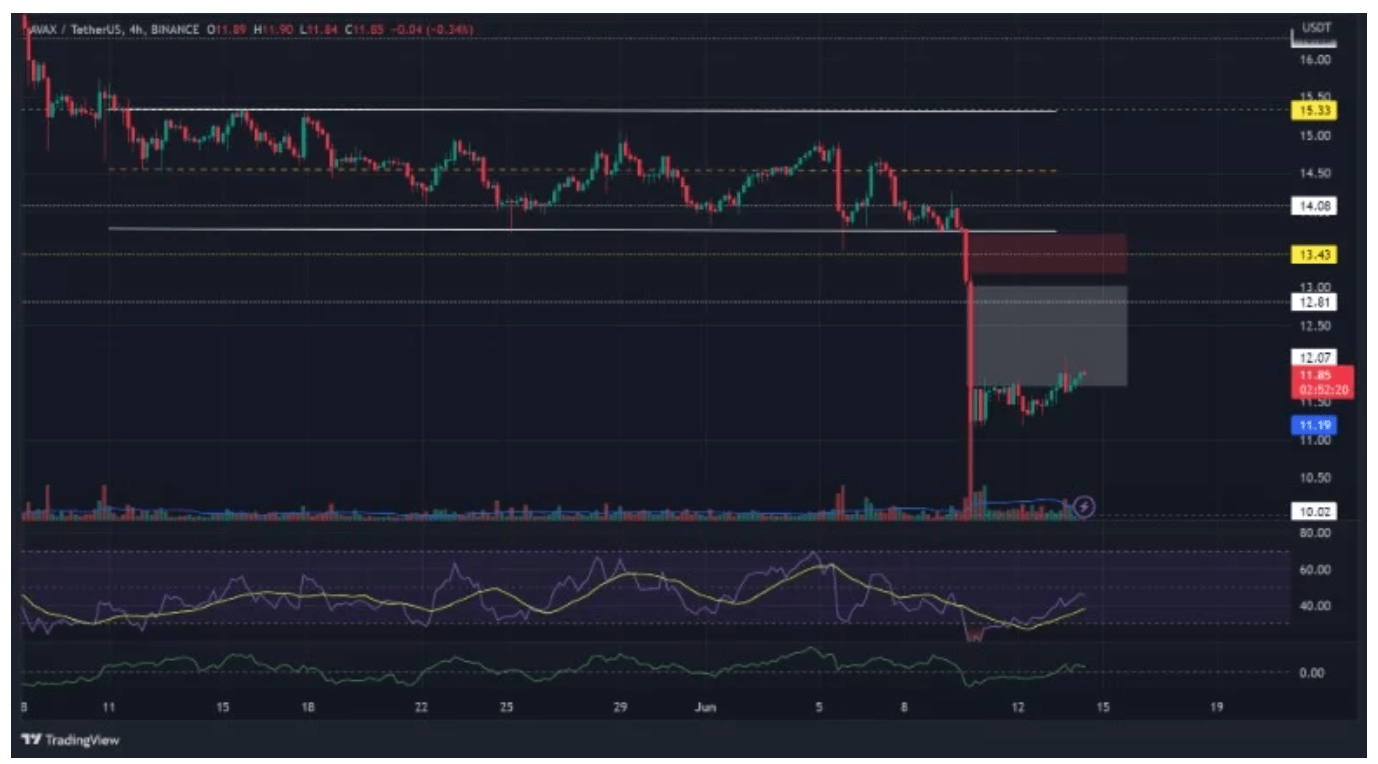 This suggests a resistance area extending to the lower range above the current price level. An adverse price reaction from the upper decline area could drop AVAX to $11.2 or even $10. 
However, a bullish BTC, especially above $26,600, could steer AVAX to roam in the upper decline area. A session closure above the lower range would provide the bulls with more advantage to target higher resistance levels of $14.5 and $15. 
OI and Funding Rates Were Negative
The drop of the OI (Open Interest) rates from $60 million to below $40 million on the Binance exchange suggests that the bull's job may still be difficult, indicating a bearish trend in the futures market. 
The aforementioned negative atmosphere seems to be further supported by the negative funding rates recorded since June 10. Although the negative funding rates have significantly decreased in the last three days, most exchanges have not yet recorded a positive rate for AVAX.