The king of cryptocurrencies, Bitcoin, is once again trading above $26,474 at the time of writing. The recent price drop seems to have been checked, for now. After dipping as low as $25,300 following the lawsuit, Bitcoin's price is in recovery mode. Furthermore, cumulative volume has once again exceeded $40 billion. So, what are the short-term expectations? What's in store for Bitcoin and Ethereum? 
Bitcoin (BTC) Price Chart Analysis
Bitcoin and altcoins have seen fluctuating trends in the last two days, following the acceptance of lawsuits filed by the United States Securities and Exchange Commission against Binance and Coinbase. Initial reactions to the news followed by a rebound seem to have somewhat boosted investors' confidence. 
Data from Glassnode indicates a decline of 12,600 Bitcoins in exchange balances on June 5th and 6th, suggesting that investors remain composed, not succumbing to panic as happened during the FTX incident in November. Early today, we had shared Tether on-chain movements pointing towards a similar conclusion. 
Turning back to the price of Bitcoin, it is evident that the $25,250 support held on June 6th, indicating that bulls fiercely defended this level. However, the recovery faces selling near the moving averages.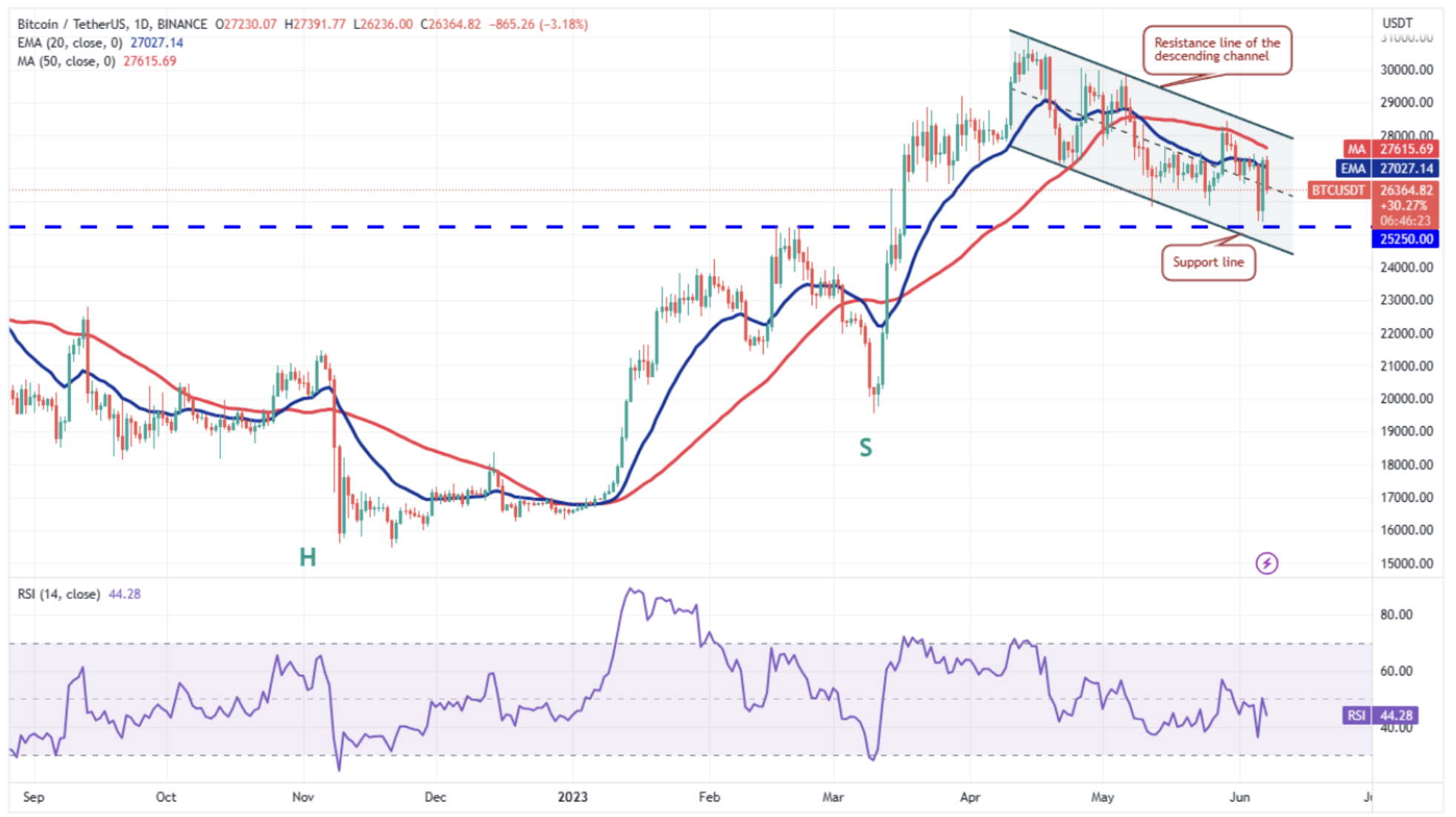 Bears may make fresh attempts to pull the price down to $25,250. This remains a key level to watch as closures beneath this could lead to Bitcoin's price dropping as low as $20,000. Bulls are expected to maintain aggressive purchases during these selling waves. 
On the upside, buyers will need to push the price above the resistance line of the channel to signify the end of the corrective phase. The BTC/USDT pair could then rise to $31,000. 
Ethereum (ETH) Price Chart Analysis
On June 5th, Ethereum slipped below the resistance line of the falling wedge formation, but the bears were unable to gain strength. This suggests demand at lower levels. Bulls drove the price back above the moving averages on June 6th, but they faced strong selling pressure from the bears. Sellers will once again attempt to pull the price back into the wedge. If they succeed, the ETH/USDT pair could extend its decline to the support line of the wedge.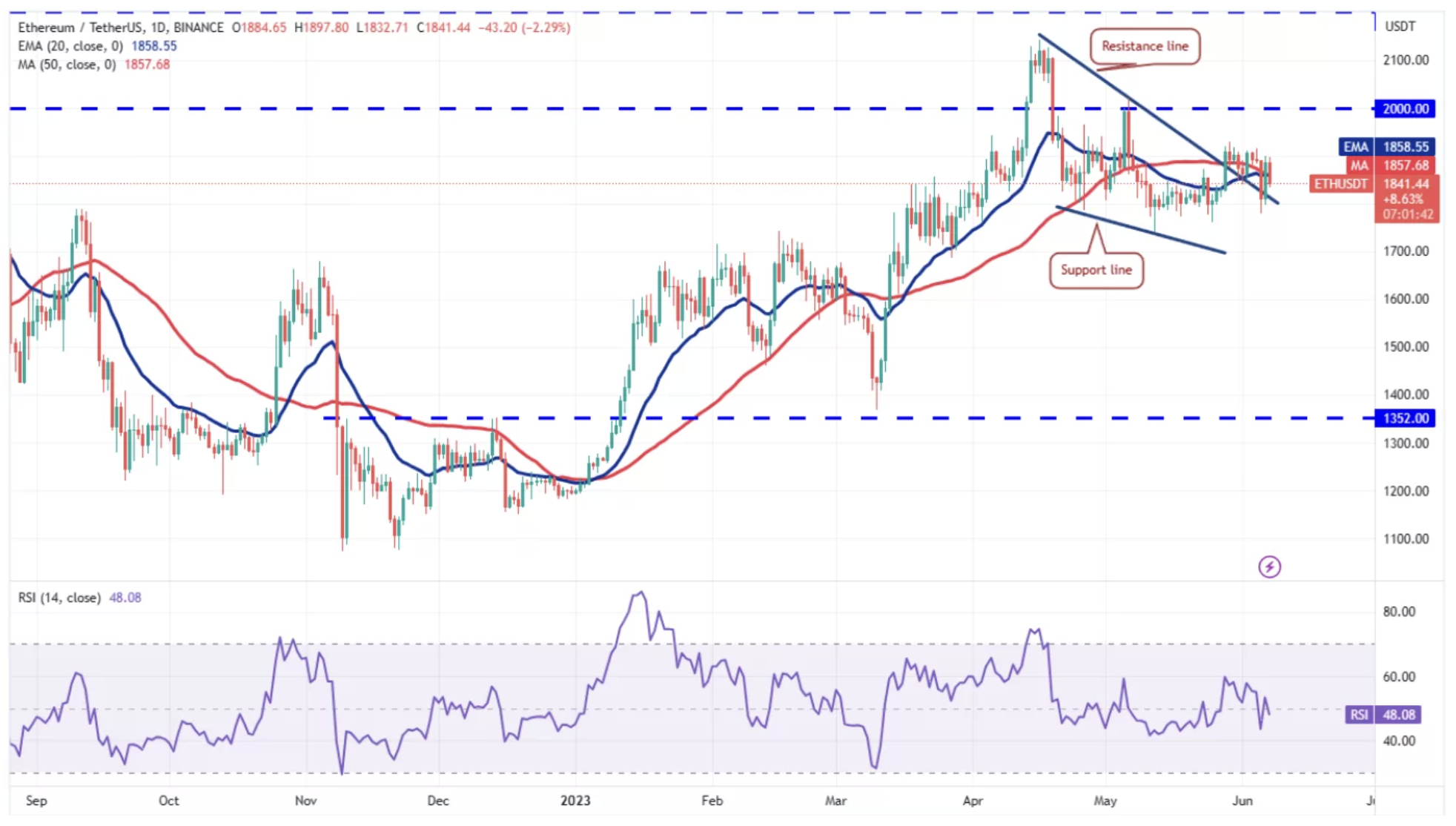 If the price can rebound from the resistance line, this critical region could turn into support. In the next phase, we might see a continuation of the rise towards $2,000 and $2,200. However, this would first require closures above $1,928.