Bitcoin is currently not living up to expectations and seems unable to escape a narrow range. This is exerting pressure on altcoins, including Cardano (ADA) and Dogecoin (DOGE), both of which garner intense interest from crypto investors in our country. So, what levels should investors prepare for in the short term? 
Cardano (ADA) Analysis
Cardano is witnessing a tough battle between bulls and bears near its uptrend line. The bears are trying to pull the price below the uptrend line, but the bulls are fiercely defending this level. A similar scenario is prevalent across most altcoins. The drop in Bitcoin's price volatility has hit historic lows, leading to similarly constrained structures in altcoins.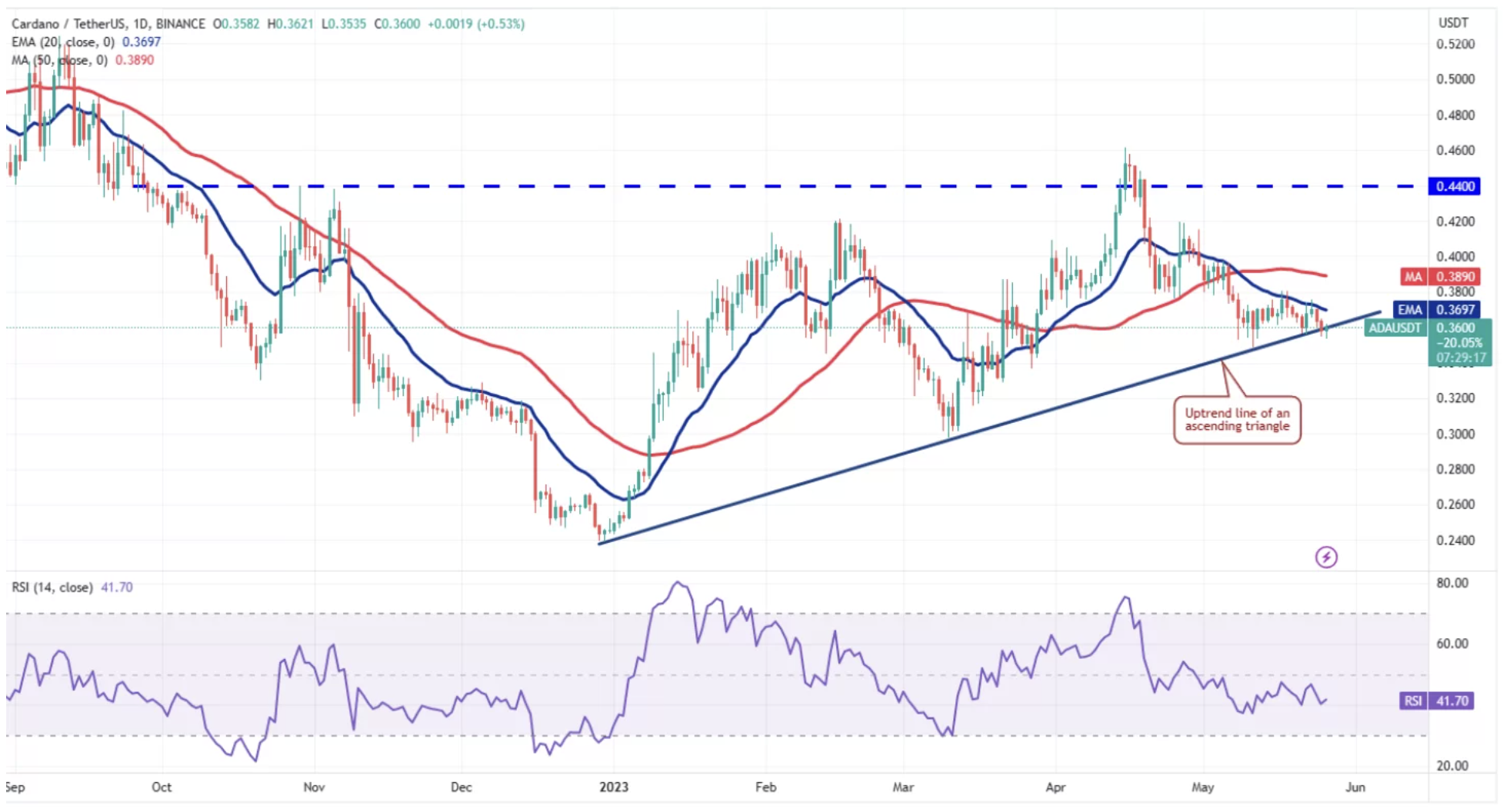 The declining 20-day EMA ($0.37) and the relative strength index close to 42 suggest that the bears are in command. Their first targets to push the price to a low of $0.3 will be to close below $0.35. If the bulls want to take control, they will have to pull the ADA/USDT pair above the moving averages and hold it there. If the bears fail, they will expend their energy at $0.44. 
Dogecoin Price Analysis
The meme coin king has not felt Elon Musk's support for a while. The mirthful billionaire stepping down from his role as Twitter CEO and burying himself in the company's technical affairs has dampened the excitement. On the price front, we saw a drop below $0.07 on May 25. However, the long tail on the candlestick indicates that the bulls are not going to give up this level easily. 
In the short term, DOGE needs to close above $0.07, after which it could target $0.08 and $0.1. However, this is not something that DOGE bulls can achieve alone. Bitcoin's dull days need to break upwards. This depends on the debt ceiling agreement. Statements made in the last two hours suggest a high probability of the agreement being formally announced in the next 24 hours. Biden has emphasized his intention to deliver good news in the coming hours.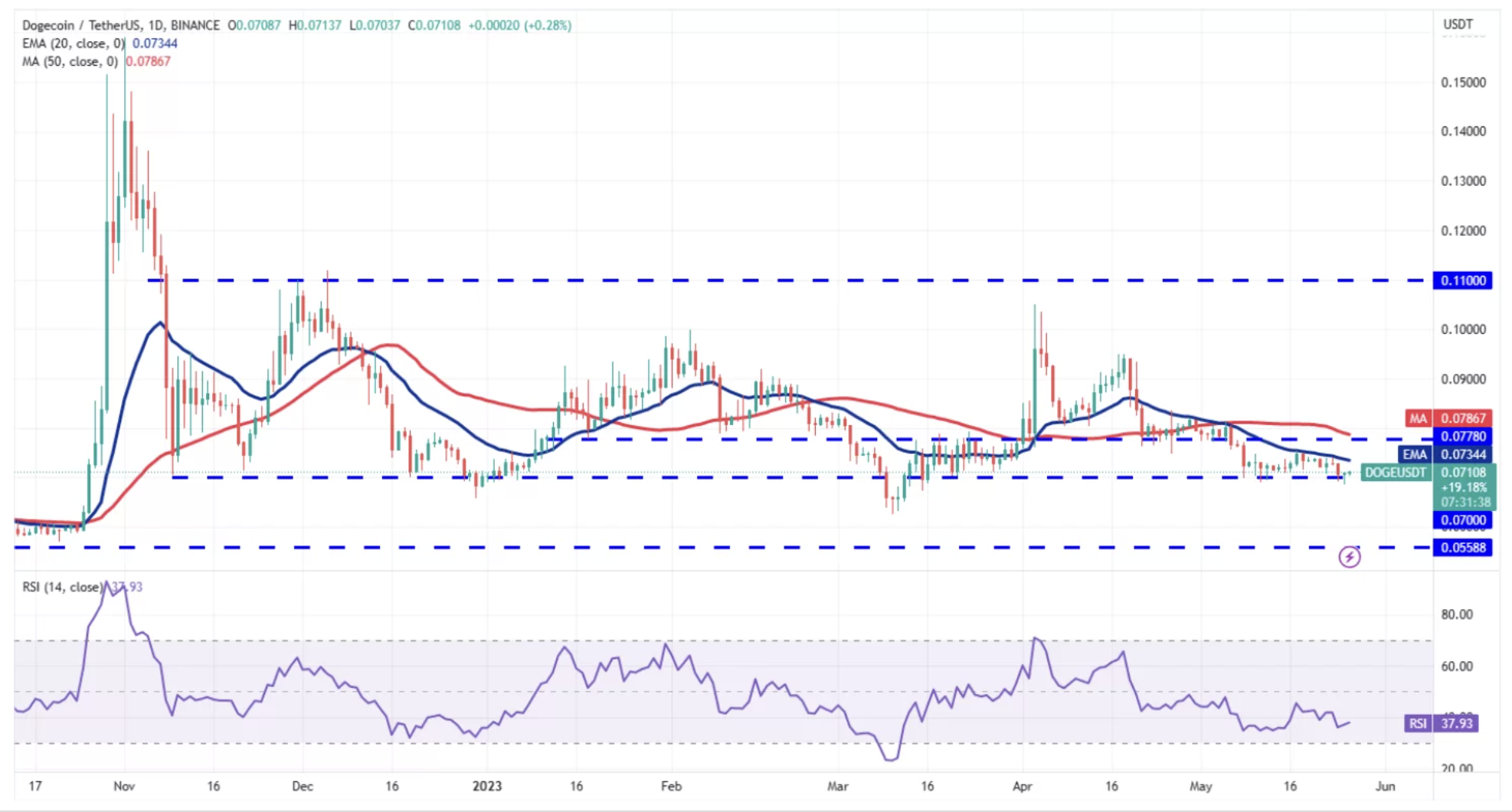 If the debt ceiling agreement is not completed before June 1 as expected, the current price support at $0.071 will be lost. Then, larger losses towards $0.06 and $0.05 may follow. 
Crypto Market Situation
BTC is currently holding its $26,500 support and has only moved 0.5% in the last seven days. In other words, it's virtually at the same place as it was this time last week. This hasn't happened since December 2022. The cumulative value of cryptocurrencies is at $1.12 trillion, and Bitcoin dominance is decreasing. There is a slight decrease in BTCD because ETH was able to remain relatively strong alongside the positively diverging altcoins. 
ARB and ZEC continue the day with a 5% gain. Most of the top 100 cryptocurrencies also made daily moves between -1% and 4%.