Cryptocurrency analyst and trader Rekt Capital speculates that Litecoin's (LTC) rally is set to continue even after its robust performance over the past few days. The analyst also anticipates a surge up to $2,300 in Ethereum (ETH), the largest altcoin. 
Expecting Up to $140 Rise in Litecoin
Anonymous crypto analyst and trader Rekt Capital suggests that Litecoin is currently following an uptrend scenario that could push its peer-to-peer payment network to a level last seen in January 2022. 
According to the analyst, LTC's breach above the major resistance at $93 suggests that the popular altcoin could rise to $140 before the next block reward halving. He commented, "LTC continues its pre-halving rally. LTC has followed the green path quite well so far."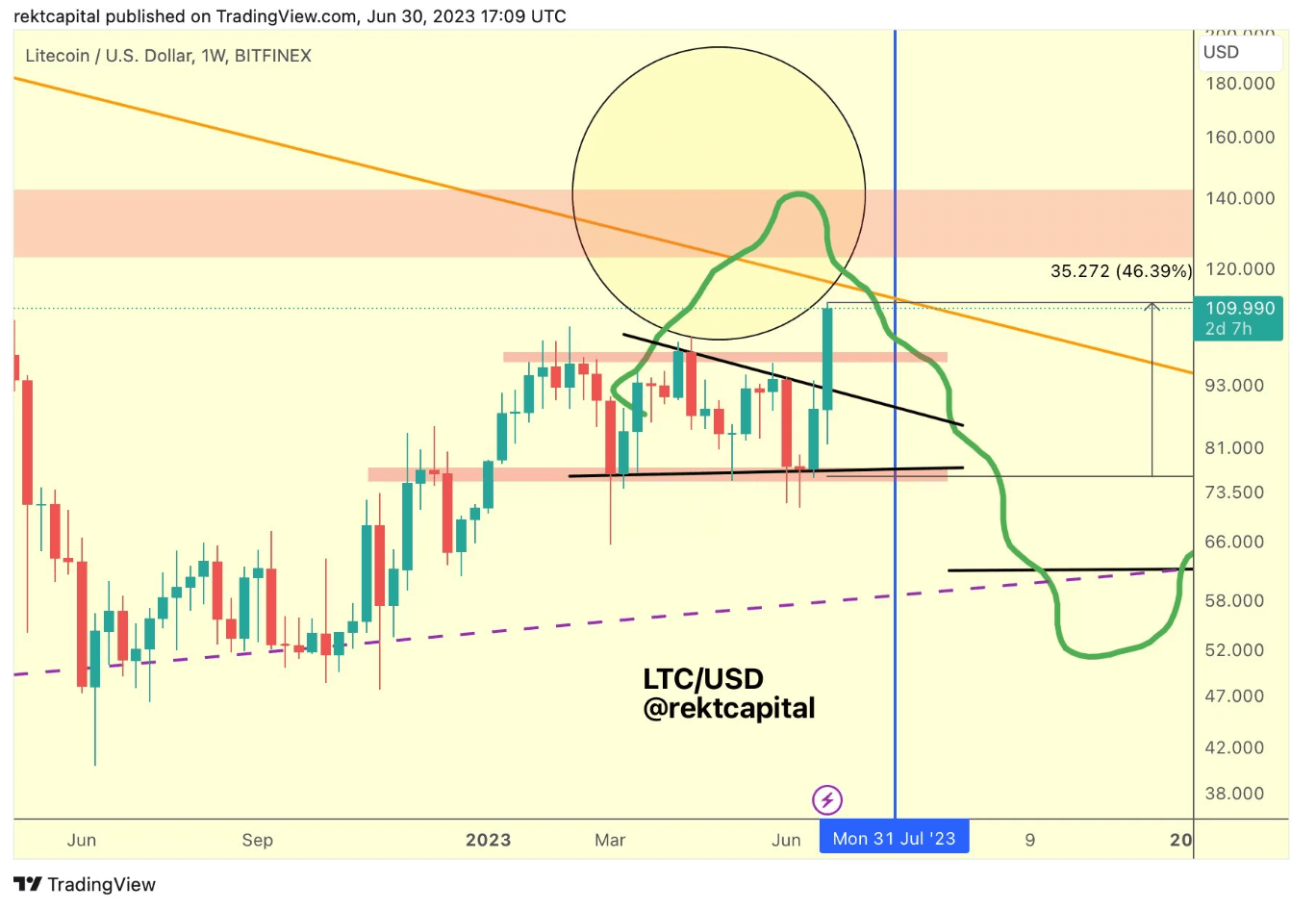 As of the writing of this article, Litecoin trades at $111.97, reflecting a 1.84% rise in the last 24 hours. 
Block reward halving, which reduces the reward miners receive per block added to the Blockchain by 50%, is traditionally viewed as a bullish catalyst. The next block reward halving for Litecoin is anticipated to occur on August 2, 2023. 
Ethereum Headed for $2,275, According to the Analyst
The crypto analyst also has an eye on Ethereum, the largest altcoin. According to Rekt Capital, Ethereum is likely heading towards $2,275 after maintaining above high timeframe support. 
The analyst noted for the expected ETH surge, "ETH has successfully retested the level around $1,680 (red) as support and risen by 14% upwards. It's following the blue path well."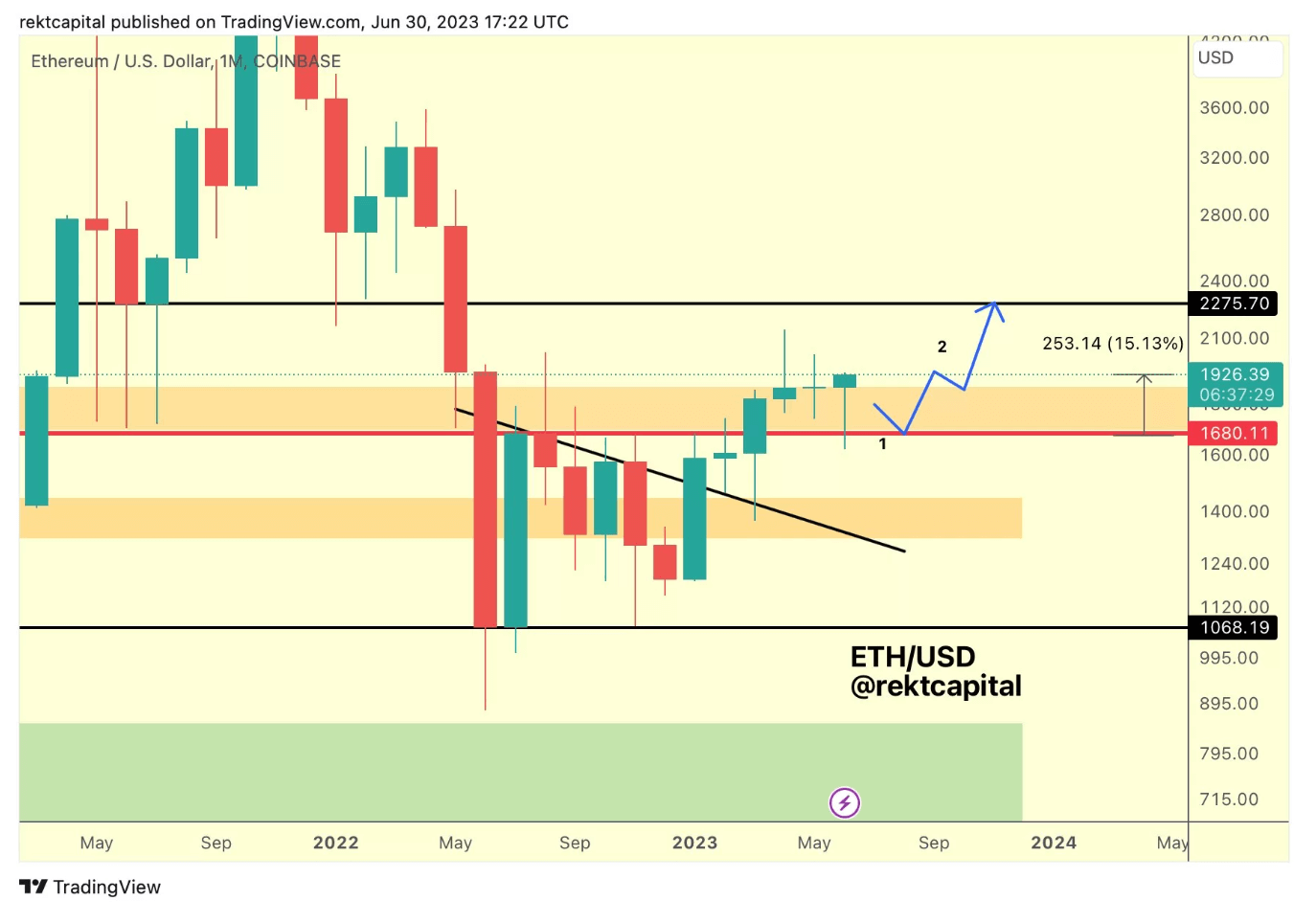 ETH, the largest altcoin by market value, is trading just below the $2,000 level at $1,946, reflecting a 1.72% rise in the last 24 hours.