The crypto market experienced a significant bullish momentum this week, following consecutive Spot Bitcoin ETF applications from giant asset management firms like BlackRock and WisdomTree.
Crypto Market Sparks Again with Recent ETF Applications
Bitcoin (BTC), the leading cryptocurrency, surpassed $30,000 price levels during the week, gaining strong upward momentum despite its recent low volatility. The crypto market reactivated with these developments, and many high market value cryptocurrencies recorded substantial value increases due to this bullish trend.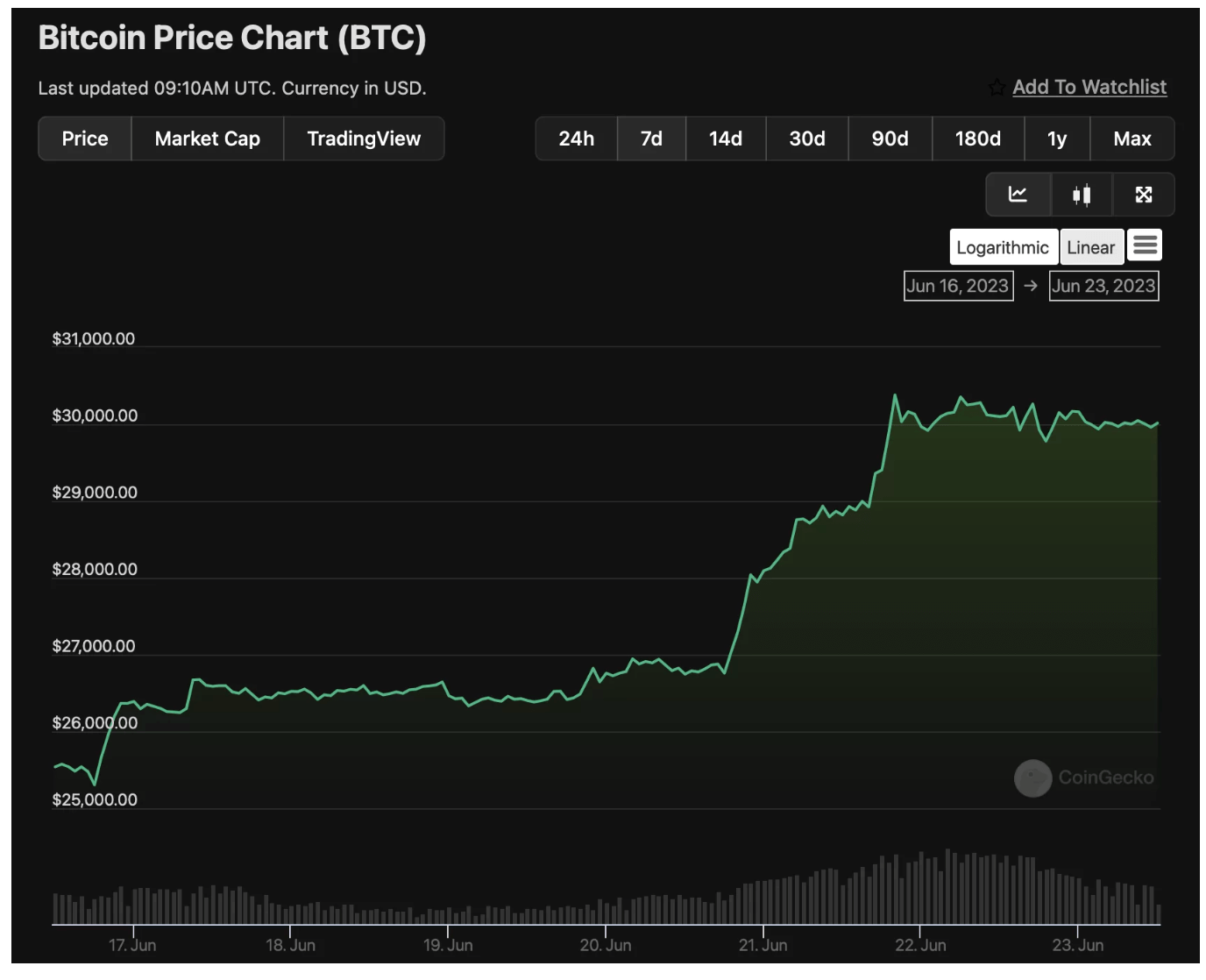 However, despite this upward trend in the crypto market, some cryptocurrencies continued to lose value and captured a downward momentum. 
Increasing Value Losses in These Three Altcoins
While most altcoins in the crypto market recorded high rate value increases due to the bullish trend, some continued to lose value. Stacks (STX), Conflux (CFX), and Bitcoin Cash (BCH) recorded value increases of over 30% during the week. 
BitTorrent (BTT), KuCoin Token (KCS), and Terra Classic (LUNC) emerged as the cryptocurrencies with the highest rate of value losses in the top 100 by market value, according to CoinMarketCap (CMC) data, even despite the current bullish momentum. The value loss in BitTorrent (BTT) exceeded 8%, while KuCoin Token (KCS) saw a value loss of more than 7%. Meanwhile, Terra Classic (LUNC) recorded a 1.3% value loss over the past week.