The world is gradually preparing a different environment for the cryptocurrency industry. Bitcoin, associated with the SEC rather than the FBI for some time, is transforming into a full-fledged investment asset amid ETF approvals, rejections, and corporate Bitcoin purchases. The major missing piece is clear cryptocurrency regulations. 
EU Crypto Regulations
The financial watchdog of the European Union will soon commence a three-part consultation process for the recently approved Crypto Assets regulation (MiCA). The European Securities and Markets Authority (ESMA) announced on their website on June 12 that, from July 2023, the consultation packages will cover authorization, governance, conflicts of interest, and complaint handling procedures under MiCA. These measures will be subject to approval by the European Commission, Parliament, and Council. 
The first consultation package will include procedures for handling complaints and revealing potential conflicts of interest, along with technical standards for the implementation by crypto asset service providers in the EU. The second, expected to commence in October, will cover investor disclosure, governance requirements for crypto firms, and "sustainability indicators and adverse impacts on climate".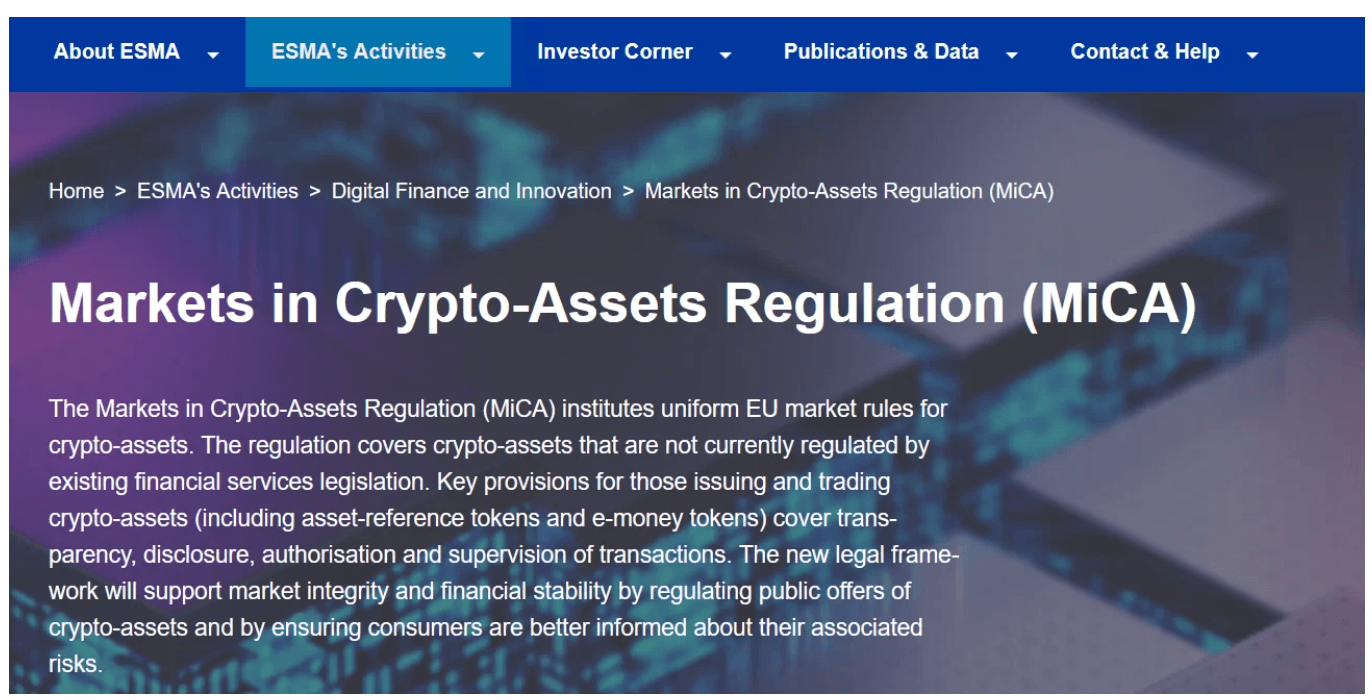 The final consultation, expected in the first quarter of 2024, could tackle investor protection and rules against market abuse. The MiCA framework has suggested an approximate 18-month timeline for the full implementation of all rules, starting from December 2024. 
2024 Crypto Bull Run
Looking at recent developments, it appears increasingly likely that cryptocurrencies are stepping onto a legal foundation. The Bitcoin ETF application by BlackRock today, the EU's crypto regulation, the US's bipartisan bill for Stablecoins, and many more developments are all pointing towards one conclusion. Once these processes are completed, we will realize that we are in the last of the four-year cycles. The halving expected in 2024 supports this narrative. 
On the other hand, the expected reduction of interest rates in the first quarter of the year will be another significant factor. The potential resolution of the current regulatory uncertainty and discussions around Spot Bitcoin ETF could make the upcoming year thrilling.