Renowned cryptocurrency investor and trader Pentoshi, who rose to fame by accurately predicting the end of Bitcoin's (BTC) bull market in 2021, warns that selling pressure on the largest cryptocurrency could increase. He also signals a word of caution about Binance's BNB, a leading altcoin. 
Pentoshi Expects Bitcoin to Retreat to $20,000
The anonymous cryptocurrency analyst Pentoshi asserts that Bitcoin appears dangerously close to breaking its crucial support around $25,000. According to Pentoshi, any downturn in the U.S. exchanges could trigger a new fall for BTC: 
The issue is, with BTC, ETH and the overall crypto market showing weakness while S&P 500 and Nasdaq are likely near or at local tops, I feel that Bitcoin has a strong potential to break 90-day ranges. I have marked the two most intriguing levels in a possible upcoming breakdown.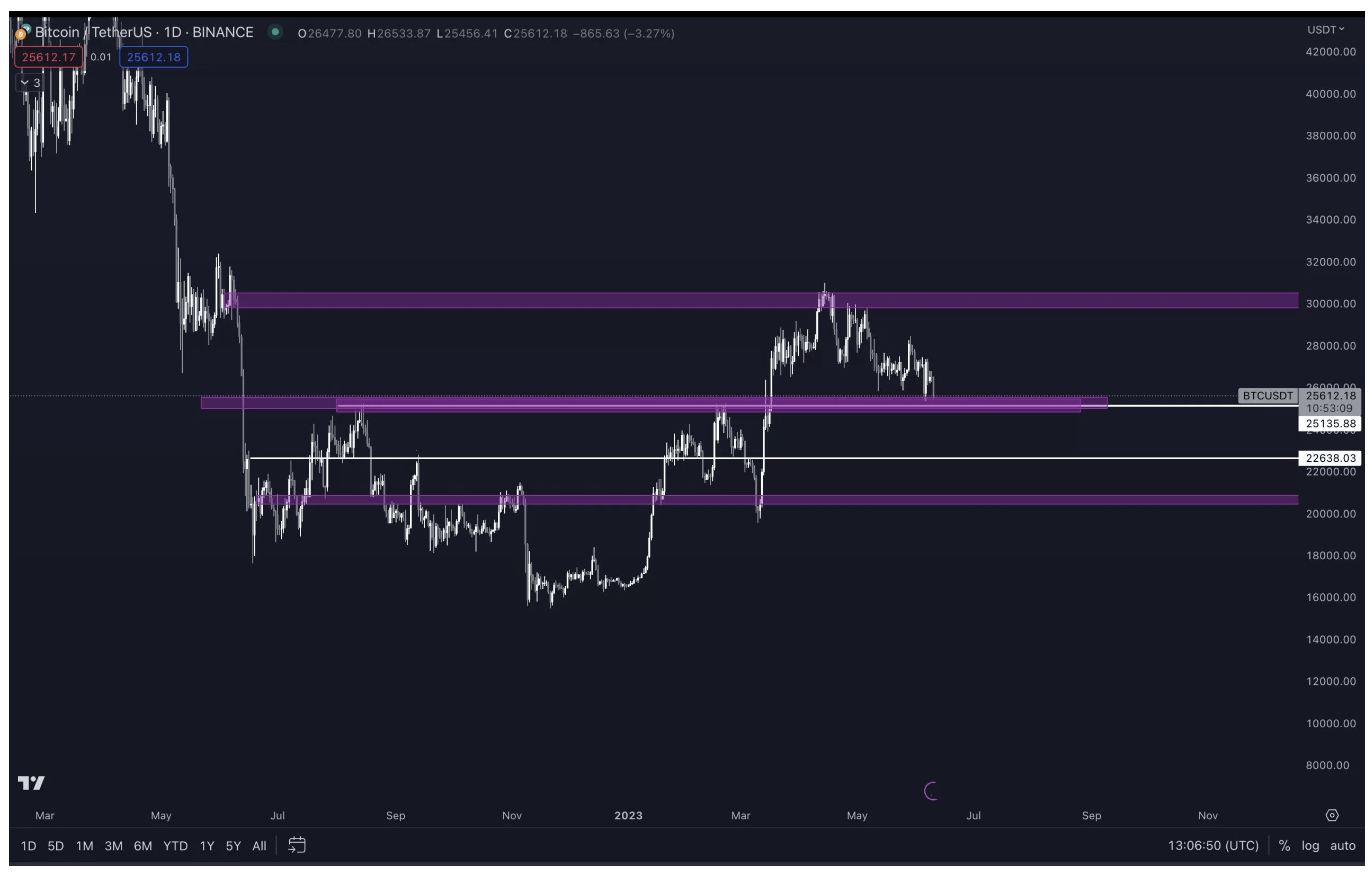 Examining Pentoshi's graph, a move below $25,000 would initially result in BTC dropping to around $22,600. The last line of support appears to be at $20,000. 
Pentoshi Foresees a Dip Below $200 in Binance's BNB
The cryptocurrency analyst also closely tracks the price movements of Binance Coin (BNB), the local asset of the world's largest cryptocurrency exchange. According to Pentoshi, the popular altcoin has a high probability of dropping below the $200 support in the upcoming months: 
We'll likely learn soon (in the third quarter of the year) what's behind this sharp decline, and it's probably going to be ugly.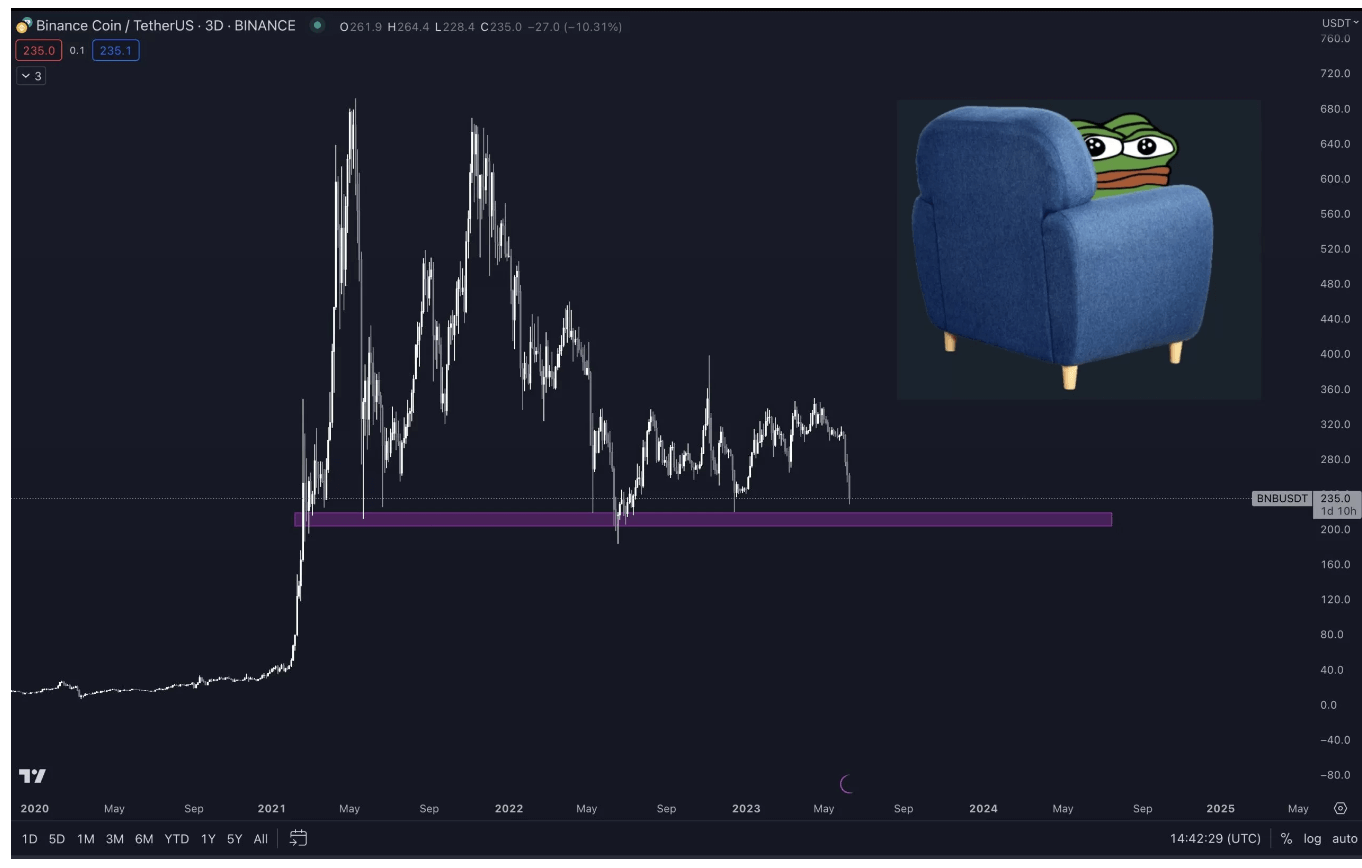 Apart from Bitcoin and BNB, the cryptocurrency analyst also analyzes the overall cryptocurrency market. Despite losing a significant portion of their value over the past year, he suggests altcoins could continue to fall. "Just because something has lost 90% of its value doesn't mean it's a good buy. Context is incredibly important. Something can repeatedly fall by 90%," he said.