Many investors, including those introduced to cryptocurrencies in 2021, have drifted away from the sector due to prolonged bear markets. However, one name foresaw the massive collapse even they remember. Are we anticipating another collapse? This time things are a bit different, but the warning tone was the same.
The Analyst Who Predicted Bitcoin's Fall
The trader who foresaw the major crash in May 2021 is now stating the exact opposite. He likens risk-averse investors to those trying to sell at the peak. Dave the Wave, known by his alias, has been making predictions about cryptocurrencies for years. He gained even more popularity by accurately predicting the Bitcoin crash in 2021.
The senior trader asserts that at this stage of low prices, being "cautious is more of an emotion-driven game rather than a conscious decision based on charts."
"Reminder: it's best to be cautious at the top… and less at the bottom… Being overly cautious at the bottom has a reverse effect. And you'd think it's counterintuitive. An overly cautious narrative. Just like the overly optimistic narrative at the top. It will be a game of sentiment.

That's where contrarianism makes sense, which goes against emotions and the broader audience.

Ask yourself: Were those who are overly cautious now (those you listen to) overly optimistic at the peak?"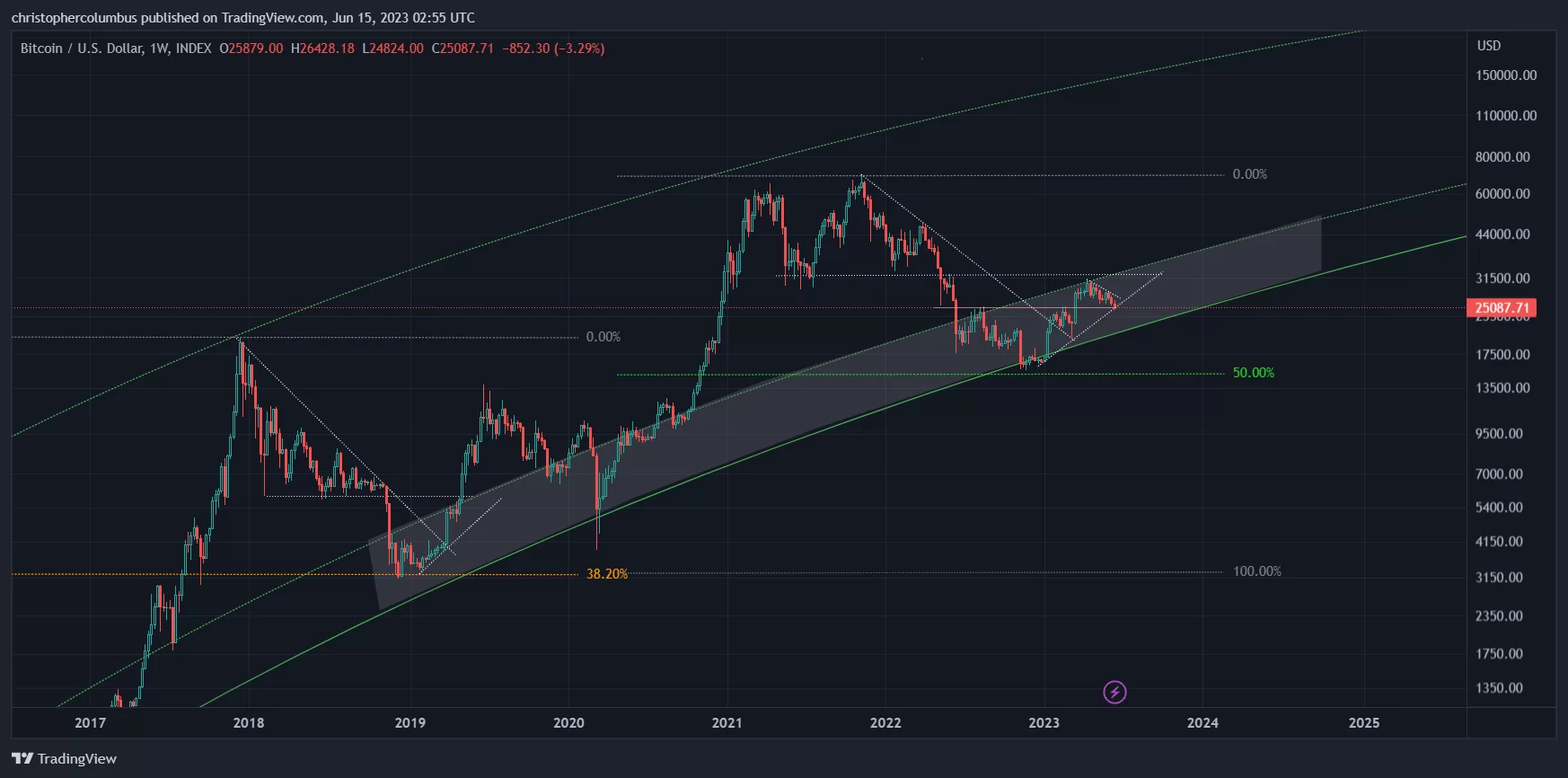 Last month, the analyst stated that there was strong support for Bitcoin between $26,000 and $22,000 levels. According to Dave the Wave, despite the recent market downturn, BTC still respects these support levels.
The Right Time to Buy Crypto
There's never a perfect time. Technically, there's no guarantee that prices won't go to zero, as there's no guarantee of cycles. But there are risks based on past experiences. Bear markets are the best times to invest in truly promising projects. Buying at the bottom and selling at the top are pure myths because no chart, on-chain metric, analyst, wizard, or astrologer can tell you where the price is going (unless they can see the future). The expectation would be that anyone who can tell this should also know the day and hour of their death. Therefore, you can be sure that those who speak "boldly" and "definitively" will be wrong.
There are probabilities. Bear markets are the right time to buy because the price of altcoins drops by 95% (for many). But you can't know which ones will drop 100% because most of them will go to zero, as in previous periods. Therefore, as the one who invests the money, takes the risk, "you" should still make your decisions. Because you will bear the cost of this alone.