CoinList's presale token, Gods Unchained (GODS), recently witnessed a notable price increase following a significant development. One of the world's largest gaming platforms and companies, Epic Games, officially started supporting the NFT card game, GODS. 
GODS Coin Soars
The Web3-focused blockchain game under Immutable Games has found a place on the Epic Games Store. With over 200 million customers, the inclusion of a blockchain-based game on Epic Games is undoubtedly considered a massive success for the crypto project.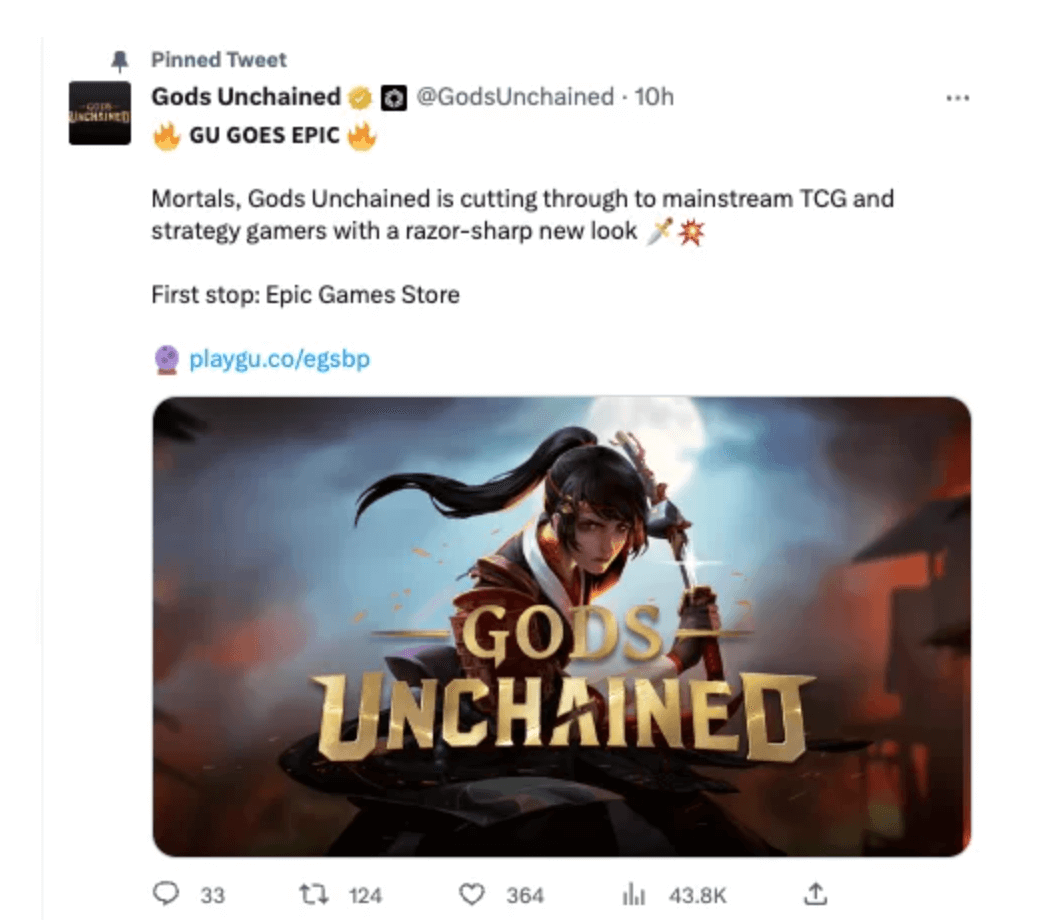 The card-focused blockchain game, a counterpart of the globally renowned game Hearthstone, conducts all transactions on the Ethereum layer-2 network, Immutable. Immutable X's fee-less structure for NFT transactions simplifies gameplay and reduces costs. 
The project, launched in 2019, recorded a quick surge of up to 30% following this news but is currently consolidating at a 23% level. During a bull period, GODS reached an all-time high of $8.80, marking a 98% loss over the past year. GODS is currently 98% below this price, indicating that it still has much room to grow and break records. 
Game-Based Blockchain Projects
The price rise experienced by GODS also benefited Immutable X (IMX), which saw a 7% increase to $0.70. So, which projects could potentially replicate this success in the coming days? When looking at game-focused crypto projects, Apecoin (APE), Verasity (VRA), and of course Gala (GALA) stand out. 
Projects like GODS being listed and played on mainstream platforms like Epic Games could potentially increase interest in other games. This positive news, which is expected to accelerate the mainstream adoption process of cryptocurrencies, will reflect on other GameFi projects. Prominent candidates appear to include APE, VRA, GALA, RON, MAGIC, PYR, and ALICE.