Benjamin Cowen, a prominent cryptocurrency analyst, cautioned that Bitcoin (BTC) confronts a perilous period for investors prior to the bullish phase typically succeeding a block reward halving.
Bitcoin and Altcoins Anticipate a Plunge
In a recent video uploaded to his YouTube channel, esteemed cryptocurrency analyst Benjamin Cowen predicted that Bitcoin would experience a decline in the forthcoming months, preceding the halving slated for next year. According to the analyst, Bitcoin has demonstrated analogous tendencies in the months before previous halvings:
I believe Bitcoin will encounter another fright late this year or early next year at the latest. Essentially just prior to the halving, some time before the halving when individuals will test its fortitude. We witnessed the same phenomenon in 2015, and again in 2019 and 2020; I believe we will experience it once more.
Cowen asserted that, in the event of a market correction, altcoins will suffer more significantly than Bitcoin, stating, "In a correction scenario, assets with lower liquidity will be impacted far more severely than those with higher liquidity. During the pre-halving year, when corrections occur in the Bitcoin/US dollar trading pair, liquidity in the altcoin market diminishes considerably. Consequently, whenever a correction transpires, altcoins will decline not only in US dollar trading pairs but also in Bitcoin trading pairs."
"Bitcoin Season" is Underway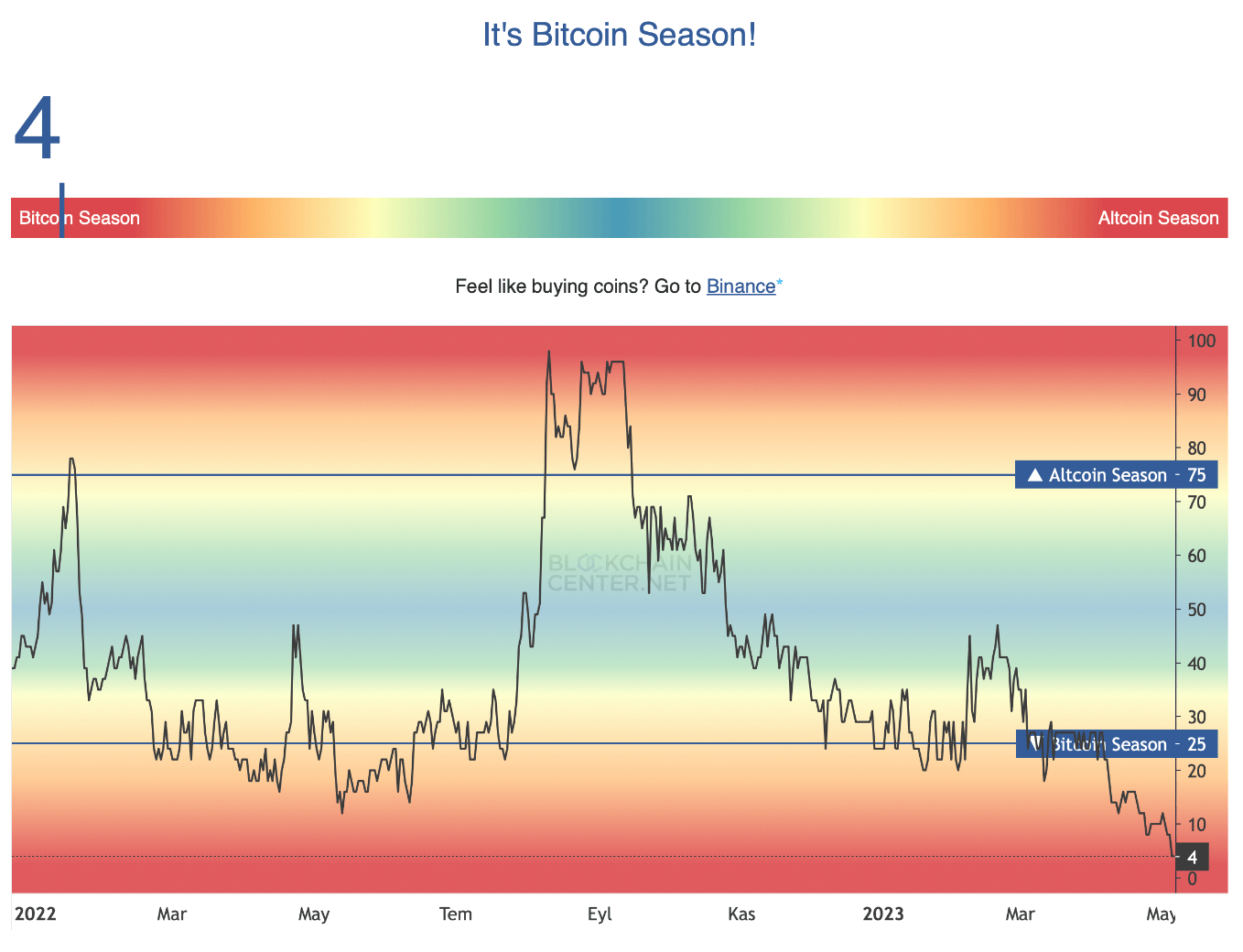 The analyst observed that the cryptocurrency market is presently in a phase dubbed "Bitcoin Season," during which the largest cryptocurrency outperforms the major altcoins:
We are currently well into the Bitcoin Season, wherein the largest cryptocurrency has surpassed every other altcoin in the top 50 by market capitalization over the previous 60 days.