The cryptocurrency exchange Binance was shaken with news of a lawsuit on June 6, 2023. The U.S. Securities and Exchange Commission (SEC) unveiled its case against Binance and its managers, alleging violations of securities laws and investor deception. It also emerged that the SEC requested the court to freeze funds within Binance US. In response to this, the Binance team spoke out. 
Critical Detail in Binance Lawsuit
One of the most striking points in the hundreds of pages of the indictment filed against Binance was the request to freeze funds. This SEC request encompasses only Binance US, with no request concerning Binance Global. How Binance Global, a non-U.S. based cryptocurrency exchange, would respond to such a court order remains a question mark. However, a court decision focused on Binance US could end up freezing user funds.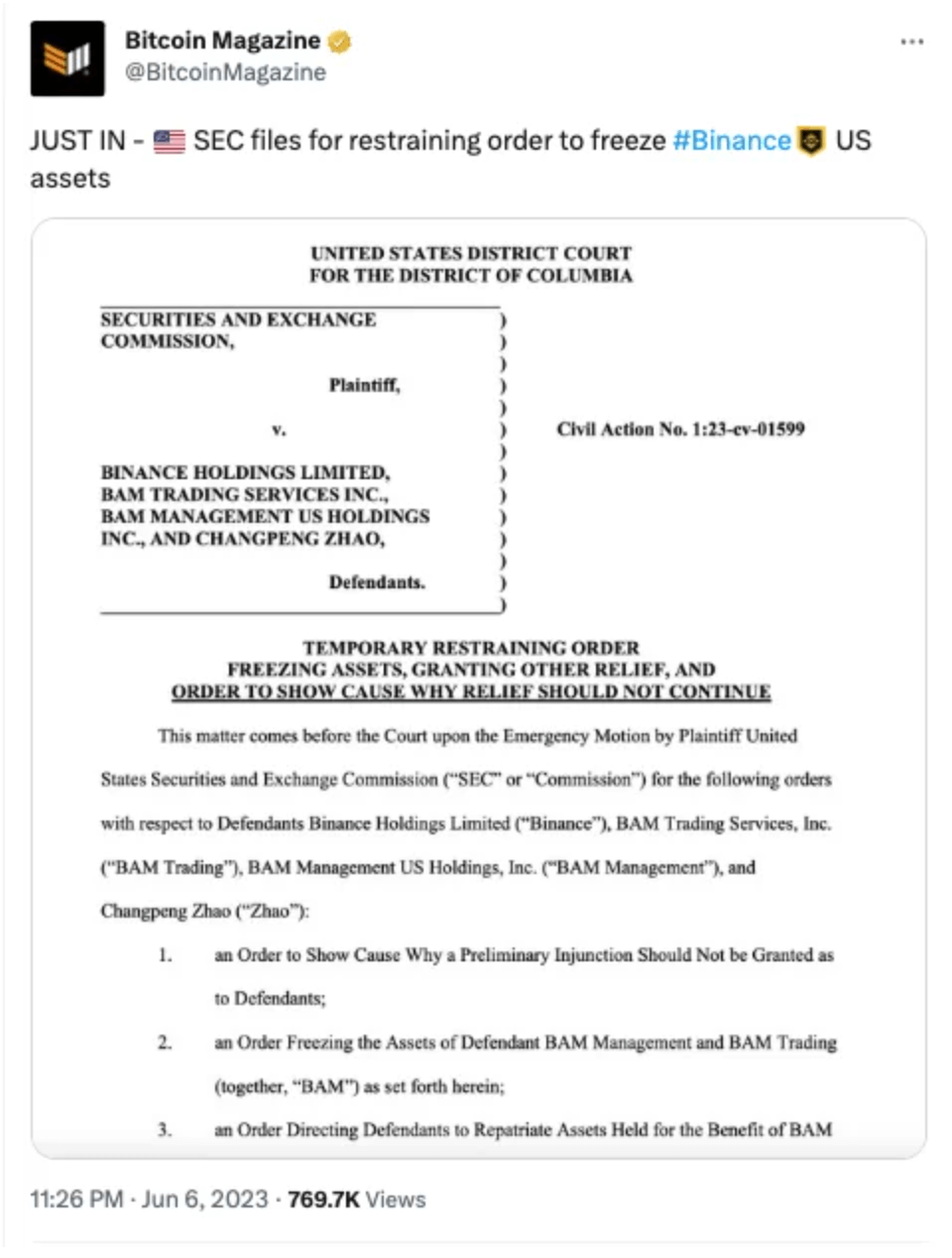 Cryptocurrency researcher and analyst Molly White shared her views on the matter. White conveyed that unlike insolvency cases of general cryptocurrency exchanges, a complete freeze of "all" funds was not requested. According to White's statements, the aim is for Binance to continue its withdrawal operations. The primary goal seems to prevent Binance or its CEO CZ from transferring money to regions not under SEC jurisdiction. Concerns about Binance's potential for both fund transfers and record destruction are highlighted. 
CZ Speaks Up About SEC Statement
Binance's CEO, Changpeng Zhao, also confirmed in his statement on the matter that if the court were to make this decision, the order would only affect Binance US.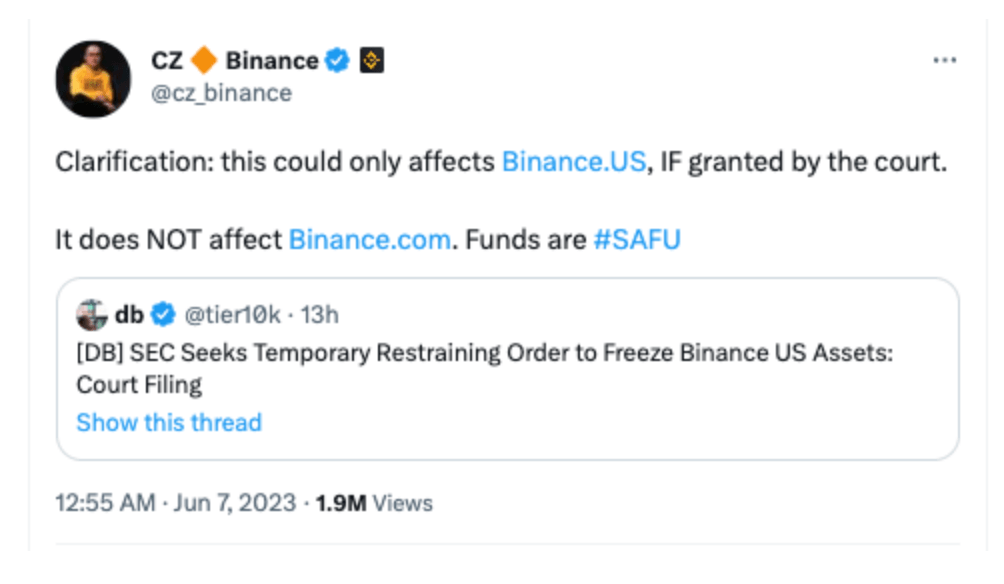 Looking at on-chain data, it appears that the USD capital inflow focused on Binance US is decreasing and beginning to turn negative. Especially, the reserves of Binance US are of critical importance in this regard, and it is expected that users will monitor this daily. Binance US is not currently experiencing a terrifying withdrawal situation, and the cryptocurrency exchange has made reassuring statements about this. 
As for the reserves of Binance Global, no extraordinary situation can be seen. Still, how Binance will resolve this lawsuit is of critical importance to users.