According to the latest information, Shiba ecosystem officer Lucie shared new information about the Shib metaverse at a recent Twitter Spaces event.  
Shib Metaverse Explanations
Shiba Inu metaverse advisor Marcie Jastrow was live on Twitter Space on May 15th to answer questions from several users about Shiba Inu's metaverse.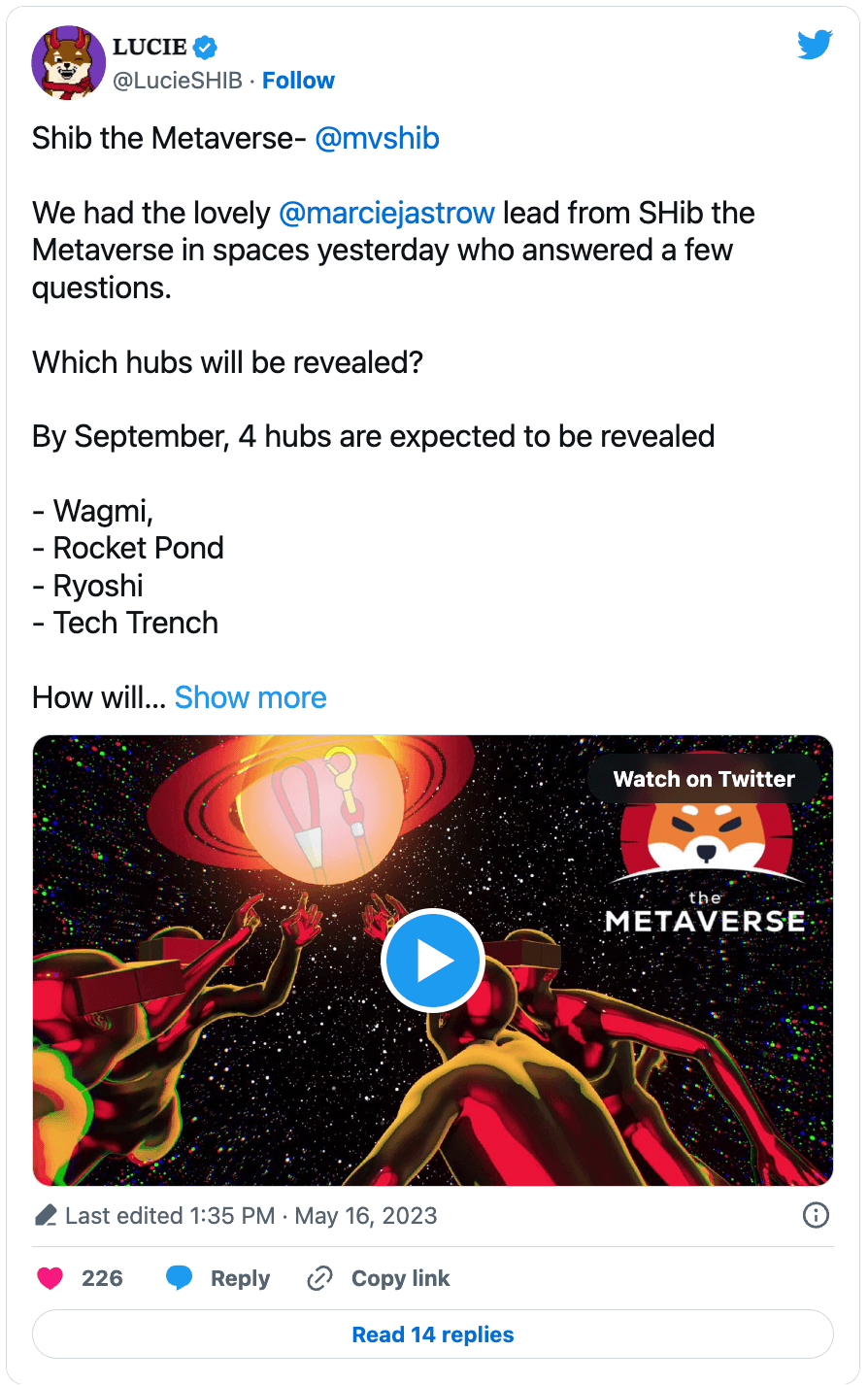 Users' questions included which centers will be announced. According to Lucie, Marcie Jastrow's answer to this question, four centers are expected to be announced by September. These centers will be Wagmi Temple, Rocket Pond, Ryoshi and Tech Trench.  
Another question was through which platforms the metaverse will be published. According to the answer given, Shib metaverse will be available on computer, mobile and VR.   
On the other hand, in an update released last month, the MV team made very optimistic statements that users will be able to explore certain regions in the virtual world and create, build, play and develop things there by the end of 2023.  
Important Milestone in Shibarium
In addition, the Shibarium beta "Puppynet" is also experiencing an increase in wallet addresses. According to PuppyScan, there are currently 15,678,885 wallet addresses. In addition, the Shibarium testnet has completed 8,322,069 transactions to date since its launch on March 11, with a total block count of 843,976 and an average block time of five seconds.  
In other positive news, Shiba Inu took the lead in the top 10 trending searches, as noted by social analytics firm LunarCrush on Twitter. Shiba Inu is ahead of the frog-themed meme token Pepe (PEPE) and Bitcoin (BTC), which ranked second and sixth respectively.