Optimism (OP) Upgrade Unveils Cost Reduction: What's the Impact on Prices?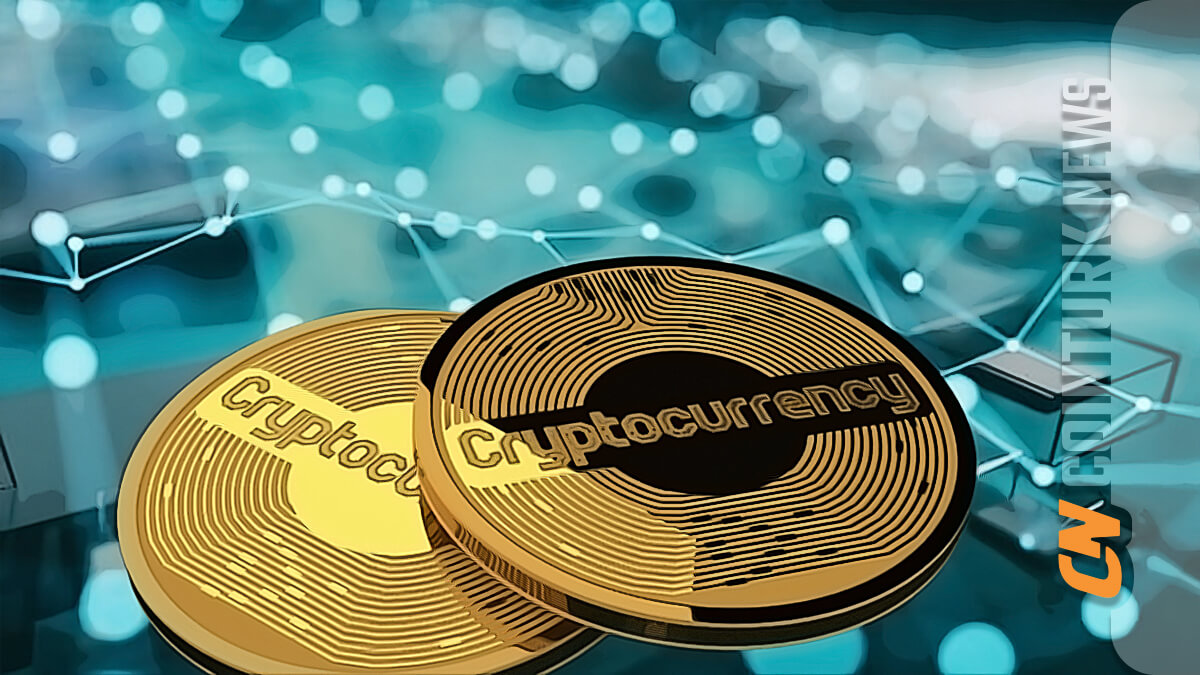 The Bedrock upgrade, recently carried out on the Layer-2 (L2) solution Optimism (OP), has created a different world for users when it comes to network costs. But will these improvements affect the price?
Following the eagerly awaited upgrade introduced on June 8, blockchain analytics firm Dune stated that average total costs have dropped by 56% and the cost of transferring Ethereum (ETH) from the base layer to L2 has significantly decreased. Consequently, Optimism users saved more than $210,929 since the upgrade.
According to a Dune dashboard that tracks Optimism's post-transition statistics, the Bedrock upgrade also resulted in a significant reduction in average transaction fees per transaction. The cost per transaction fell 58% from $0.29 to $0.12 on June 9. Web3 enthusiast James Ross stressed in his Twitter statements that these improvements brought Optimism's fees on par with other aggregators like Polygon zkEVM and zkSync, and lower than the largest L2 solution, Arbitrum (ARB).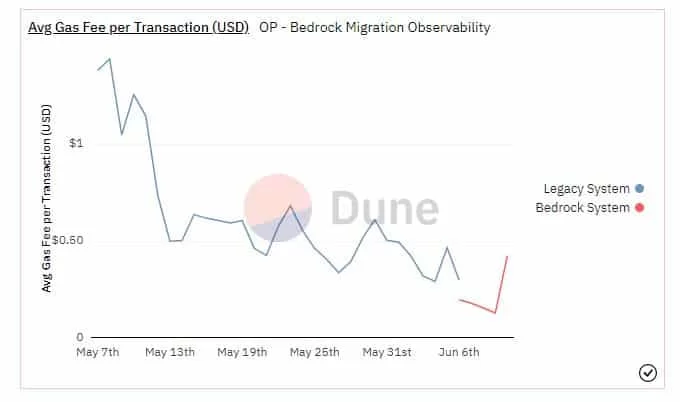 The Bedrock upgrade also utilizes Ethereum as a data availability layer and an optimized batch compression strategy to reduce gas fees in the Optimism network. Additionally, it focuses on three main areas in cryptocurrency development: reducing deposit times, lowering L1 prices (the cost of publishing L2 transactions on Ethereum), and enhancing security measures.
At the time of writing, the upgrade in the cryptocurrency did not cause a meteoric increase in trading activities. Data from cryptocurrency data analysis company DeFiLlama showed a decrease in the total number of processed transactions following a 6% increase on June 9. A similar trend was observed in the number of users on the platform. However, it's still early days, and the real impact of this significant upgrade may be felt in the coming days. Also, the tension in the cryptocurrency markets due to the SEC lawsuit could potentially have a high impact on the price of the mentioned altcoin.