Even though a double-digit recovery has occurred since its dip, alarm bells of decline continue to ring for the popular altcoin.
The Rising and Falling of Polkadot (DOT)
Bitcoin price is safeguarding its critical support at $30,000 and the majority of altcoins have turned green. However, the outlook for Polkadot is not as bright. So, what can investors expect?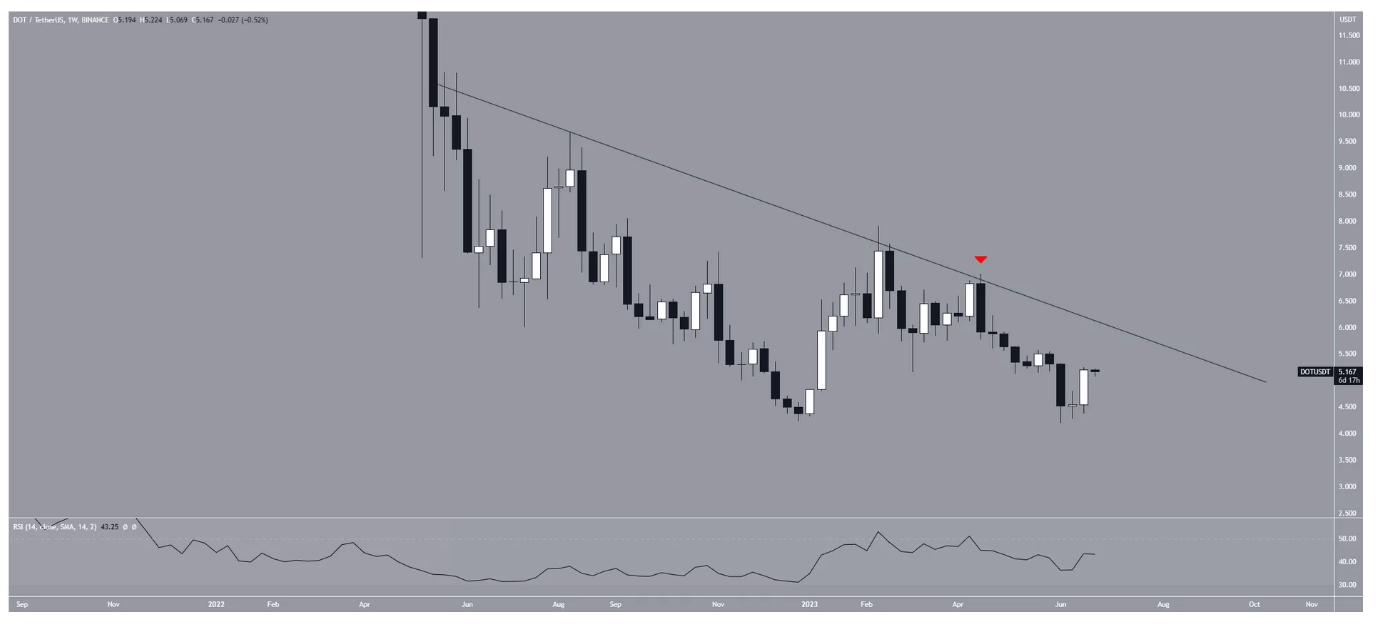 On Saturday, June 10th, altcoins tested their 2-3 year lows and experienced significant losses. Following this, the BlackRock news breathed life into altcoins. A swift recovery in the BTC price aided altcoins in experiencing an average rise of 20% from the bottom. Polkadot (DOT) price has increased by 23% since hitting its annual low on June 10th. This upward movement surpassed several resistance levels. 
The rate and magnitude of the recent rally might have completed the long-term correction that started in February. The movement in the upcoming weeks will be critical in determining the long-term trend. 
DOT Coin Price Target
Polkadot price fell below a descending resistance line that had been in place since May 2022. This line led to numerous rejections, the last of which occurred on April 17, 2023. The rejection accelerated the decline and saw the 2023 bottom of $4.20 in June. However, the DOT price resumed its ascent and formed a bullish engulfing candle last week. This forms a double bottom formation with the price in January. The double bottom is considered a bullish formation.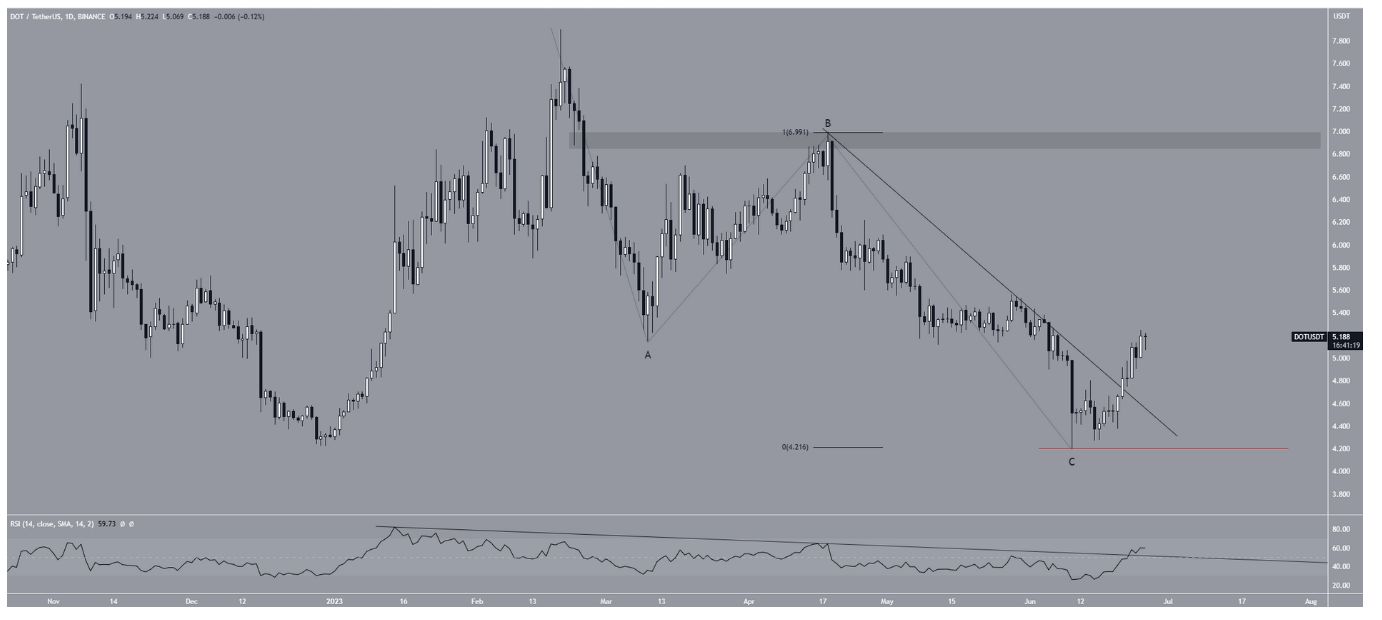 The DOT price almost reached the resistance line, currently standing at $5.50. On the daily chart, the Elliott Wave Theory forms an A-B-C corrective structure, which seems to be complete. Many indicators suggest the decline is over and, in the positive scenario, $6.90 could be the initial target. However, a drop below $4.20 would invalidate the breakout and signify the trend remains bearish. In this case, the DOT price could decline to $3. 
Many analysts anticipate a test of $27,000-29,000 for BTC, which could trigger larger sell-offs in altcoins. In this scenario, the worst-case scenario could come true for DOT. Investors appear to be safer considering the bullish scenario without ignoring the key level of $4.2. 
Disclaimer: The information in this article is not investment advice. Investors must be aware that cryptocurrencies carry high volatility and risk and should conduct their transactions based on their own research.