Polygon (MATIC), one of the major Web3 networks, has announced the launch of an open database of use cases for blockchain technology. Named "The Value Prop", the database hosts a catalogue of over 300 applications and a myriad of use cases spread across various business sectors, blockchain networks, and geographies. Polygon has called for user contributions with more use cases and applications to expand the value proposition.
Polygon and the Real World
Real-world applications of blockchains aiming to address real-world problems have previously been a source of intense debate. Polygon's recent initiative coincides with a period where blockchain technology has been grappling with predominantly negative sentiments and headlines. This has resulted from pressure by U.S. regulators on significant market participants like Binance and Coinbase.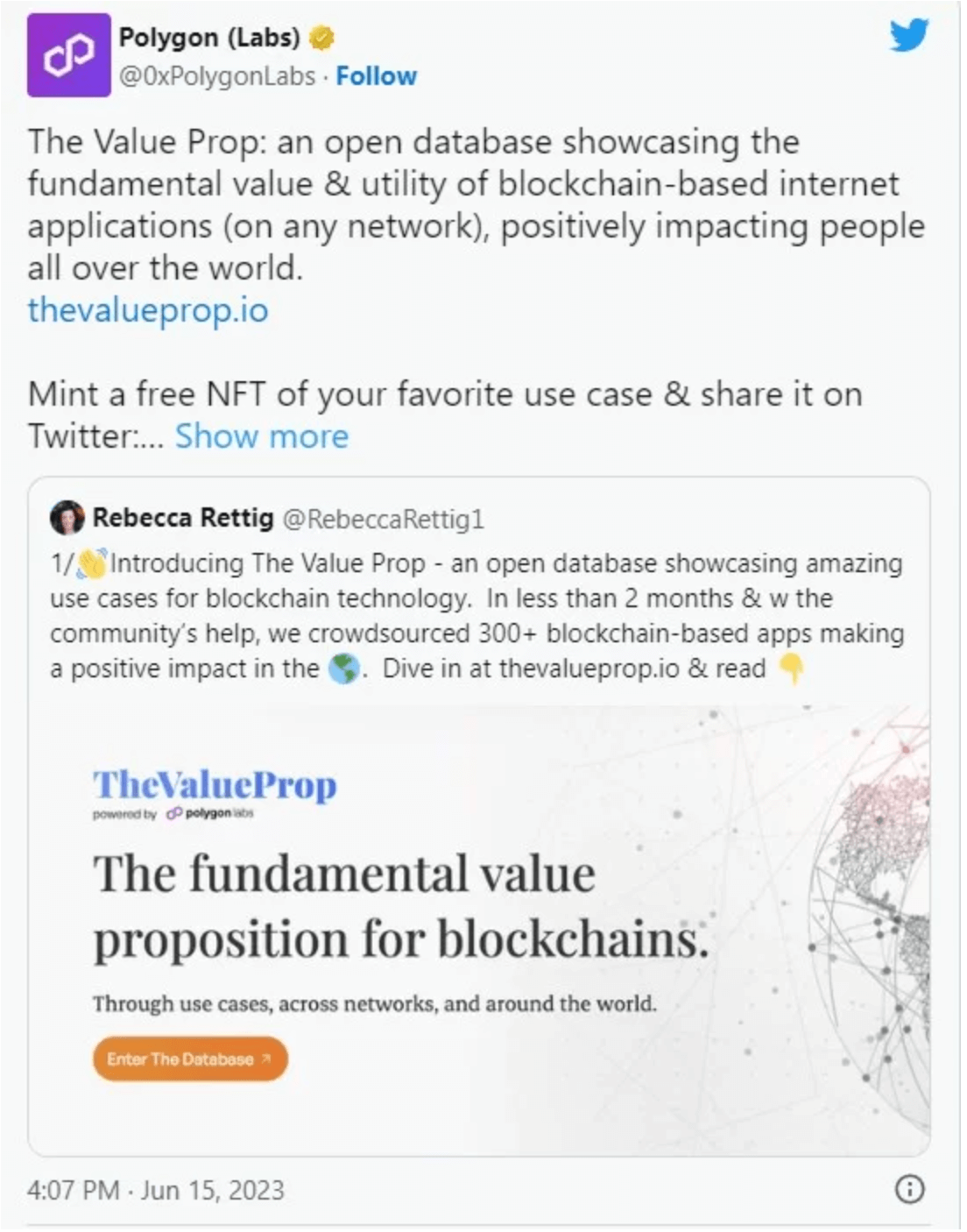 Therefore, Web3 experts and major players in the field believe there is an increasing need to reveal positive applications for blockchains. They aim to present it as a general-purpose technology rather than just a tool that simplifies asset trading.
Alongside Polygon, other major networks have also stepped in. Ripple (XRP) recently announced a partnership with Colombia's central bank, Banco de la República, to explore use cases for blockchain technology.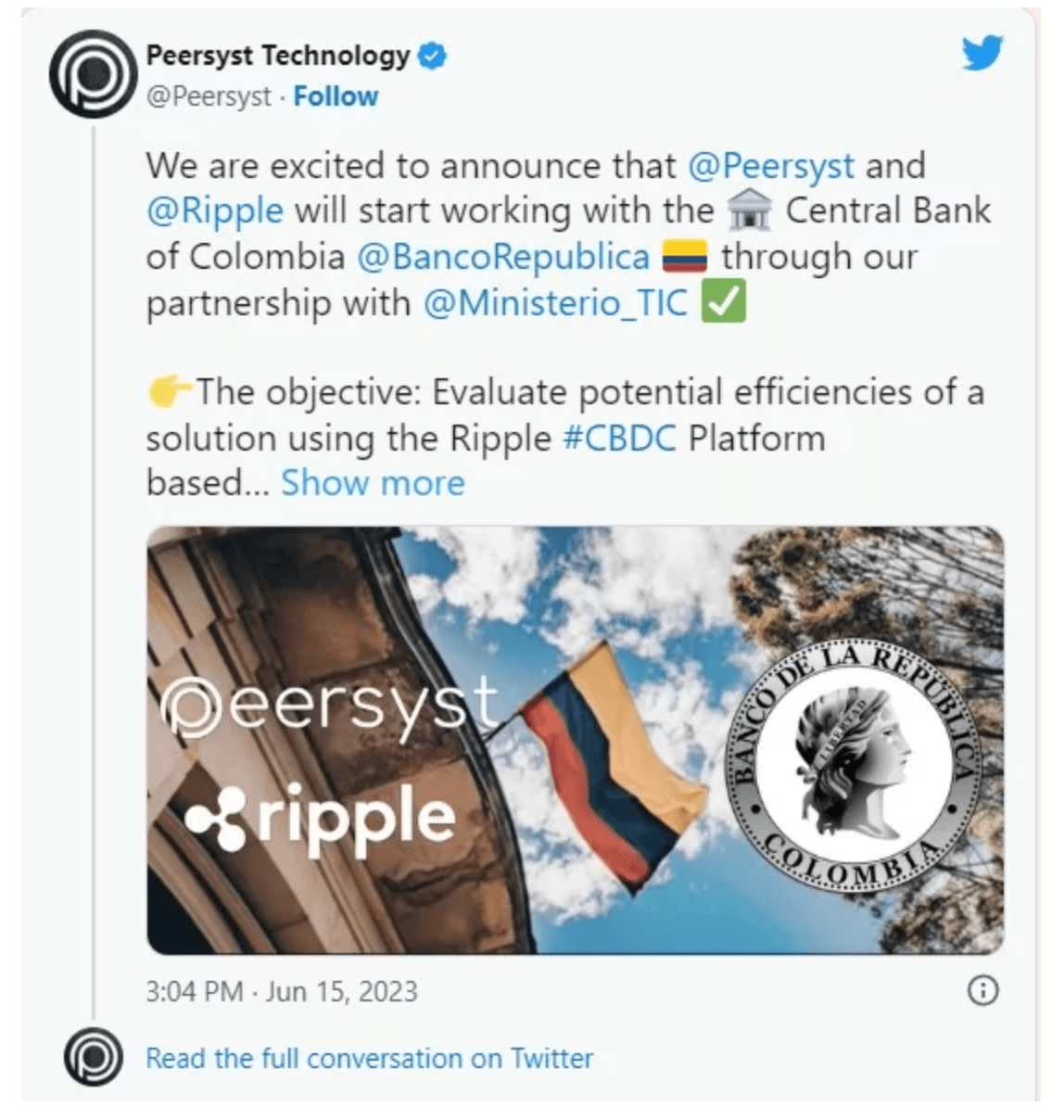 Will Web3 Development Continue?
Polygon is working to draw new capabilities to boost Web3 development, unlock new use cases. It's worth recalling that co-founder Sandeep Nailwal launched a grant program called the Nailwal Fellowship. The initiative aims to provide financial assistance and resources to early-stage Web3 developers. Besides funding, the developers will receive mentorship and access to top founders and investors.
According to Alchemy, a blockchain developer platform, Web3 development has continued at a rapid pace in Q1 2023, despite contagion from the U.S. banking crisis. The number of developer teams working on the Alchemy platform reached an all-time high, and developer activity showed a year-on-year increase.
At the time of writing, MATIC, the native token of Polygon, was trading in a negative zone. According to CoinMarketCap, the coin, which saw a 4.16% decline in a 24-hour period, was trading at $0.5884 at the time of writing.