World-renowned company CME Group recently announced that the open interest towards Ethereum (ETH) options has reached an all-time high. So, what does this mean for the cryptocurrency? 
Surging Interest in Ethereum!
The open interest of the Ethereum options market, announced by CME Group recently, was recorded as $254 million in June. Open interest refers to the number of outstanding contracts. According to data obtained from The Block, the open position towards Bitcoin (BTC) options on CME is almost at its all-time high, with the OI at $1.59 billion. 
In April, the OI for options linked to the largest cryptocurrency reached $1.69 billion. Despite the falling Ethereum options volume in June, it steadily increased throughout most of the year, rising from $84 million in January to $334 million in May. Moreover, if we consider Bitcoin options, they have risen for the third consecutive month in June. However, it remained below its peak in March.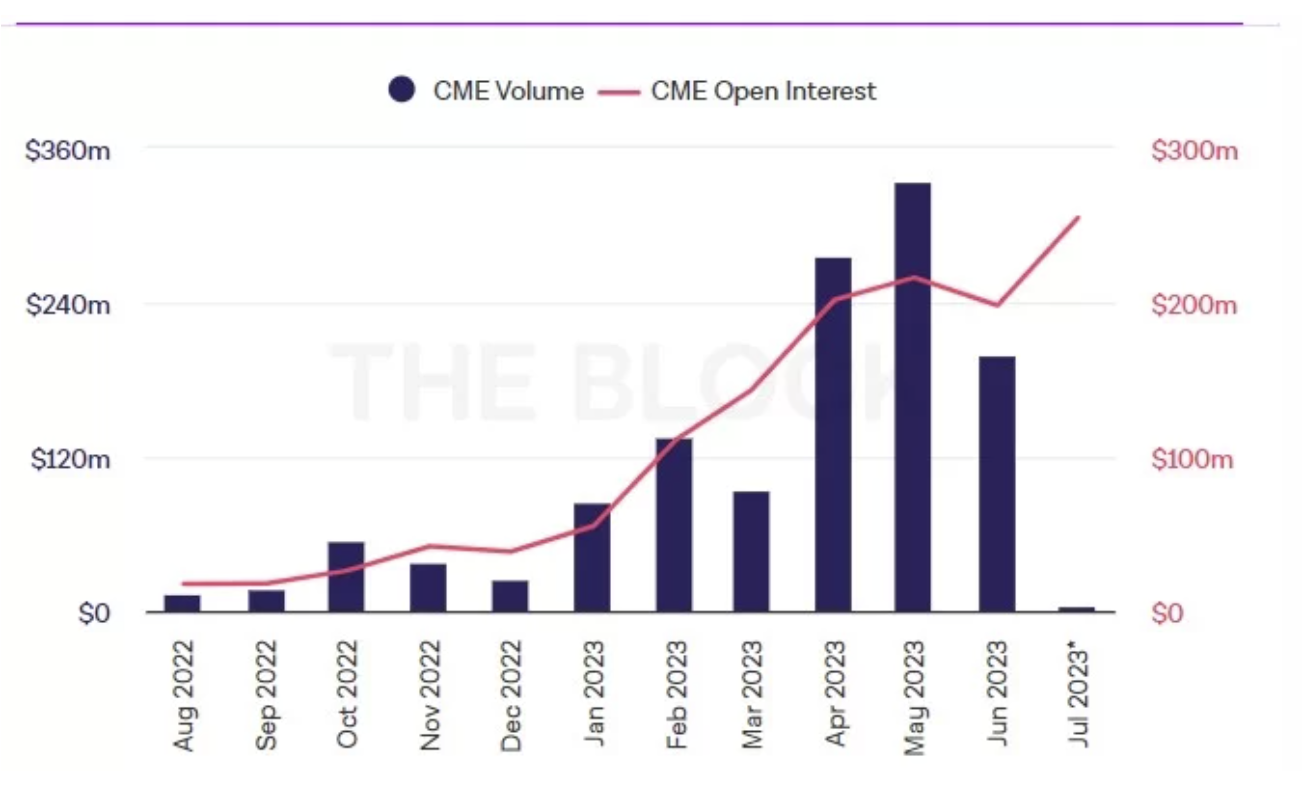 CME Announcement!
According to the announcement made by CME Group on Thursday, June 29, futures will be settled in cash. In other words, cash exchange will be made instead of the underlying instrument at the time of payment. In addition, it was stated that the settlement price of CME Group Ethereum futures contracts would be divided by the corresponding CME Group Bitcoin futures settlement price to determine its value. CME Group global president Giovanni Vicioso made the following statements: 
When we look at historical data, Ethereum and Bitcoin are highly correlated. However, as the two cryptocurrencies grow over time, market dynamics can affect one's performance more than the other, creating relative value trading opportunities. With the addition of Ethereum/Bitcoin Ratio futures contracts, investors will be able to capture Ethereum and Bitcoin risks in a single trade without the need for a directional view.
On the other hand, Bitcoin, the leading cryptocurrency, is trading at $30,539, affected by the generally positive atmosphere across the market and BlackRock's ETF initiative.