Besides being the second largest meme coin, Shiba Coin has made a significant innovation in its sphere. If it hadn't coincided with the bear season, its efforts to build its own ecosystem could have contributed significantly to its price. So, what sets Shiba Coin apart among thousands of meme coins? What do the current data tell us about the price of Shiba Coin?
Shiba Coin Reviews
The price of Shiba Inu (SHIB) has fallen by 15% this month. As Bitcoin endured losses inconspicuously along with other altcoins, Shiba investors also veered towards selling. However, on-chain data suggests that the situation may not be as dire as it seems.
Shiba Inu's performance in May was poor due to the surge of emerging memecoins and a 9% contraction in global crypto markets. In the first week of the month, a declining market value saw a massive surge in interest in meme coins. This resulted in many investors, including the Shiba Coin community, selling their holdings to jump on this trend if necessary.
Meanwhile, the Shiba Inu team introduced new products and community campaigns. On-chain data suggests that some of these products have significantly contributed to network activity. This is an important development for Shiba Coin in the long run.
The following chart shows that Shiba Inu Network Growth rose from 877 on May 21 to 1,180 on May 24.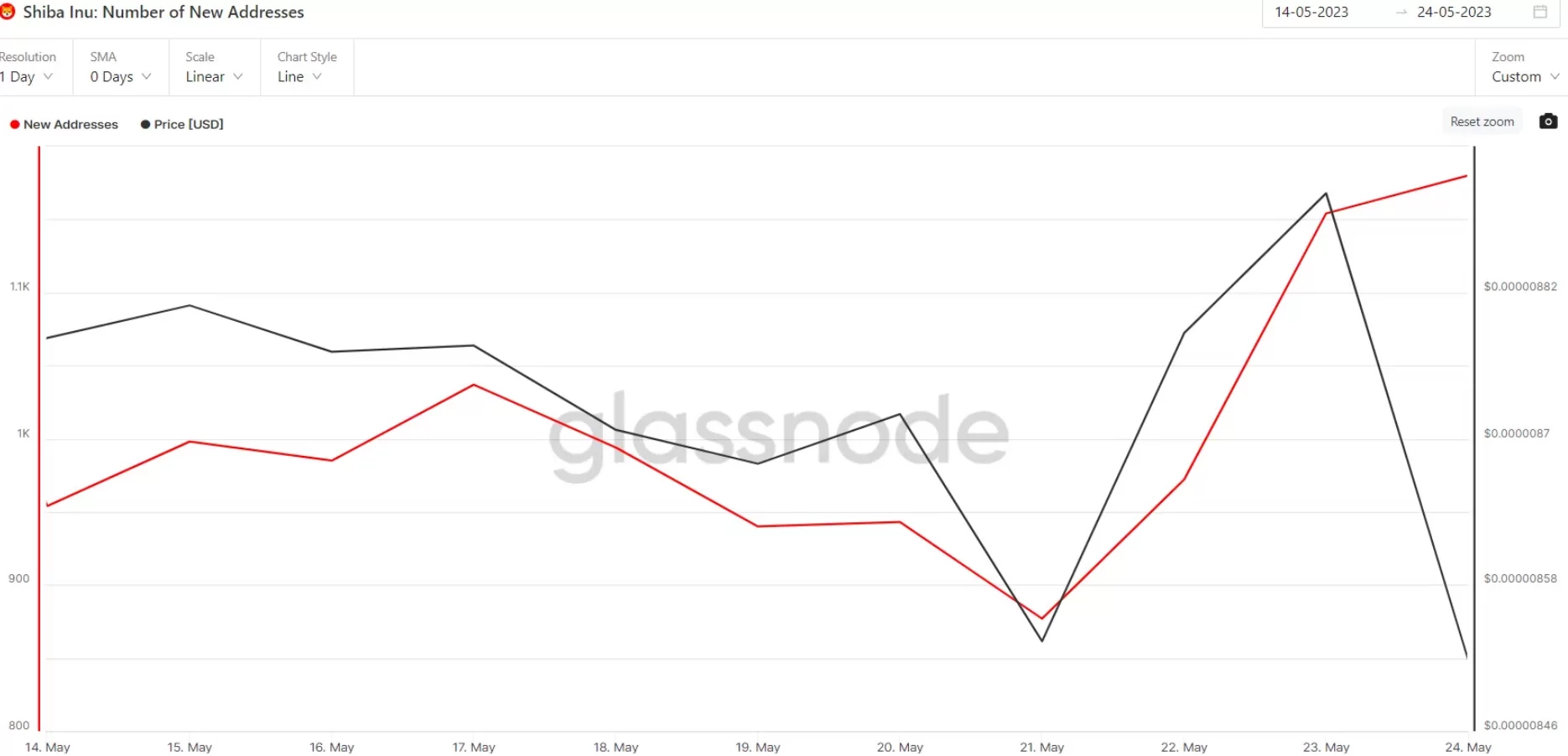 As seen above, SHIB Network Growth has been on the rise since Monday. Bull stakeholders can link this to the newly announced Shiba Inu cold wallet. Judging by social media activity, the launch expected on May 29 could increase the excitement further.
Shiba Coin Price Comment
According to MVRV data, most investors are currently at a loss. Investors who purchased at prices around $0.0000085 last month have a 4% unrealized loss. Shiba Inu investors with a net loss position of 4% may be reluctant to sell. If they desist from selling in a desperate attempt to keep their losses below 5%, they could inadvertently trigger a recovery in SHIB prices.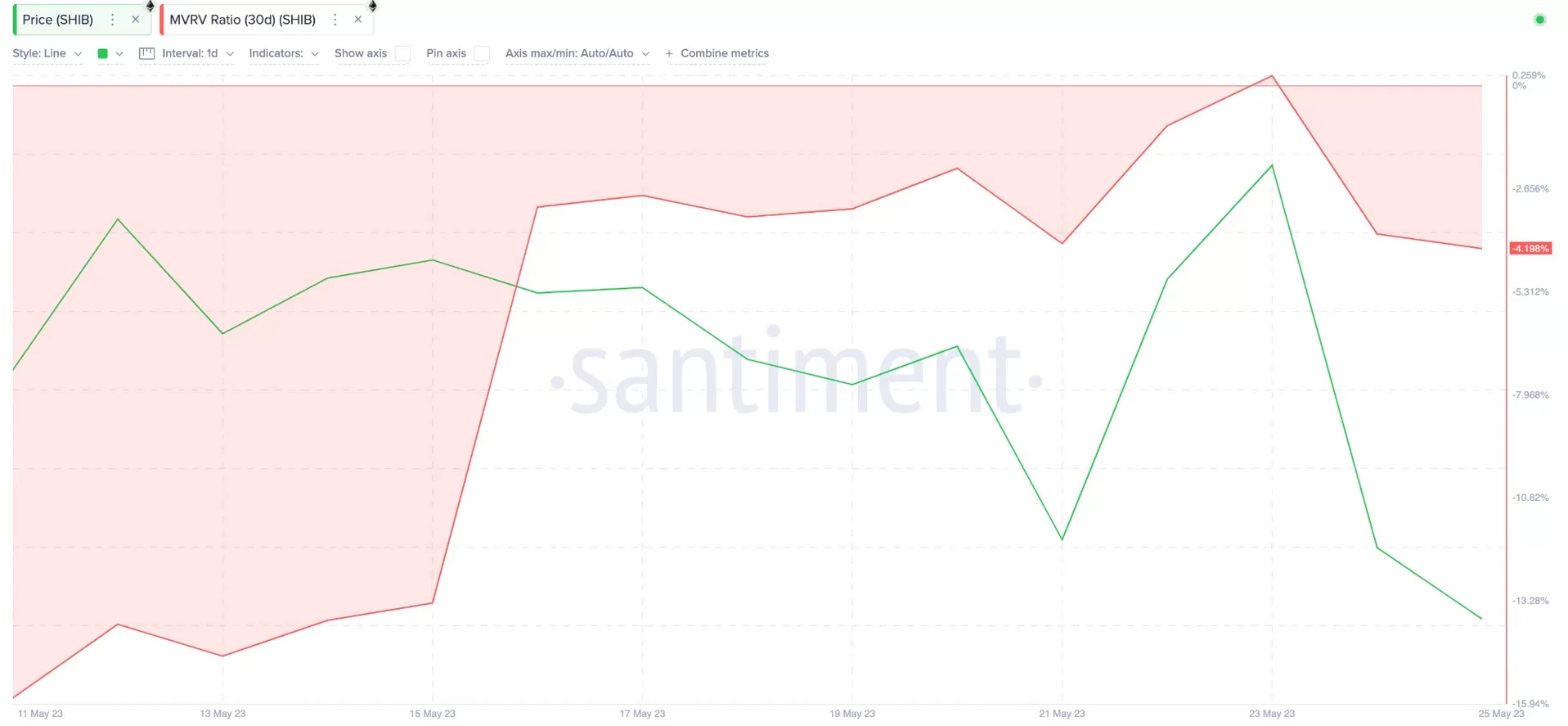 Network growth and investors at a loss suggest that sales may slow down. If this happens, the price, which will not face strong resistance until $0.000009, can target $0.00001. However, in this region, there will be tough resistance due to sales from investors who bought 3.82 trillion SHIB at an average price of $0.000009.
In the reverse scenario, considering the possible continuing decline of Bitcoin, the price could fall to $0.000007. At this point, the $0.000008 support will be crucial, and a possible support test will invalidate the bullish outlook.