Bitcoin (BTC), the largest cryptocurrency, continues to trade under sales pressure, and a warning of a downfall has been issued by a leading analyst. Credible Crypto, the anonymous market guru closely watched by cryptocurrency investors, announced that he expects a short-term decline in BTC and also issued a warning for Ethereum (ETH), the largest altcoin. 
Short-Term Bitcoin Downfall Expected
The anonymous cryptocurrency analyst, Credible Crypto, highlighted that Bitcoin appears ready for a drop, warning investors. According to Credible Crypto, Bitcoin is now priced under a critical resistance level following a rally that emerged as a result of a short squeeze on Memorial Day in the US. The analyst stated that Bitcoin could fall further, but he would revise his bearish expectation to bullish if Bitcoin regains this region by pointing to the gap just above $29,200 at the Chicago Mercantile Exchange (CME). 
CME gaps, or CME gaps in other words, reflect the discrepancy between Bitcoin's spot price and futures price. This occurs when Bitcoin's futures price opens below or above the previous day's closing price at the Chicago Mercantile Exchange. This happens because while the spot market is open 24/7, the CME is closed on weekends and federal holidays.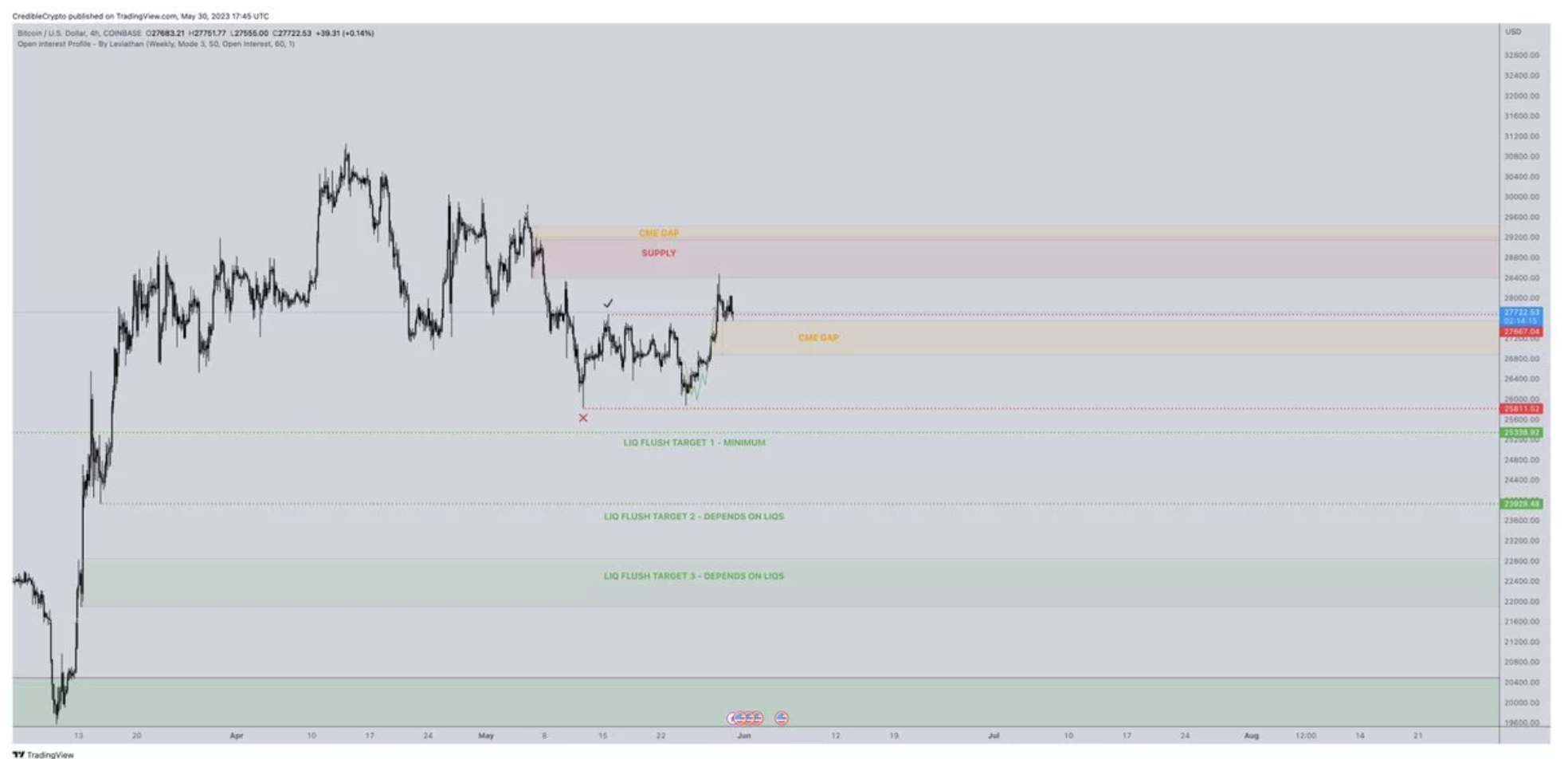 Ethereum's Fate Depends on Bitcoin, According to Analyst
Analyzing Ethereum following Bitcoin, Credible Crypto stated that whether the largest altcoin by market value can reach its "ideal upward target" above $2,000 will depend on Bitcoin's future price movement. He mentioned, "There has been some relief in ETH as expected, we didn't quite reach the ideal upward target but whether we will reach it will depend on BTC, which I believe is at a turning point. If BTC falls, I don't expect ETH to reach the ideal upper target before heading down. If BTC can hold here and continue to rise, the relief on altcoins like ETH will continue."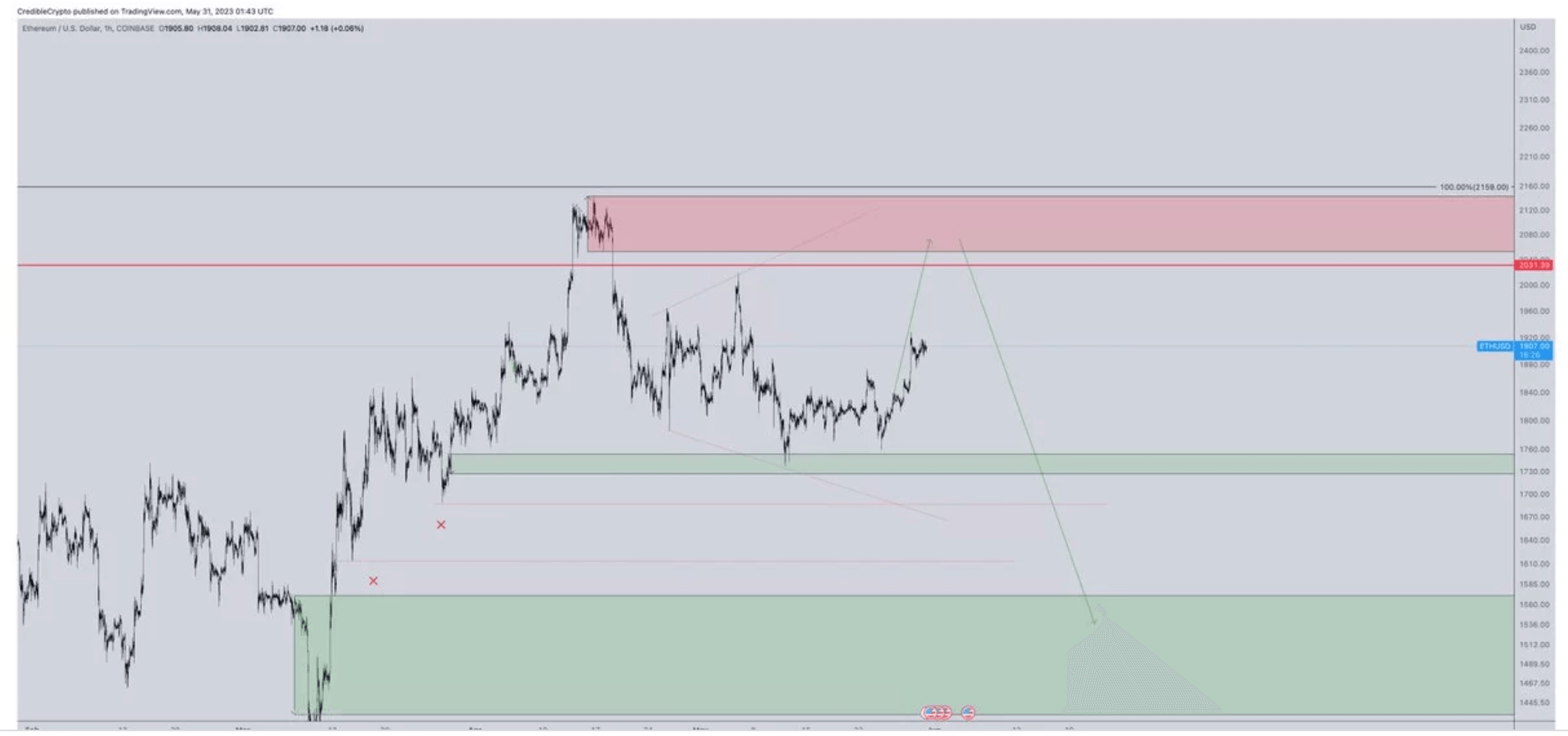 The ETH price chart shared by the analyst reflects the expectation of a move above $2,000 and then a sharp pullback to as low as $1,500.