The anonymous crypto analyst and trader Altcoin Sherpa stated that XRP is showing signs of strength amid a general market downturn.
Altcoin Sherpa Expects Rise in Ripple's XRP to Over $0.80
According to the analyst, XRP could rise to levels last seen in April 2022 if it overcomes resistance at $0.60: 
XRP is currently one of the strongest altcoins. I'm not a buyer at this level, but if it can strongly break this supply zone, I'll be expecting a rise to $0.80 and above.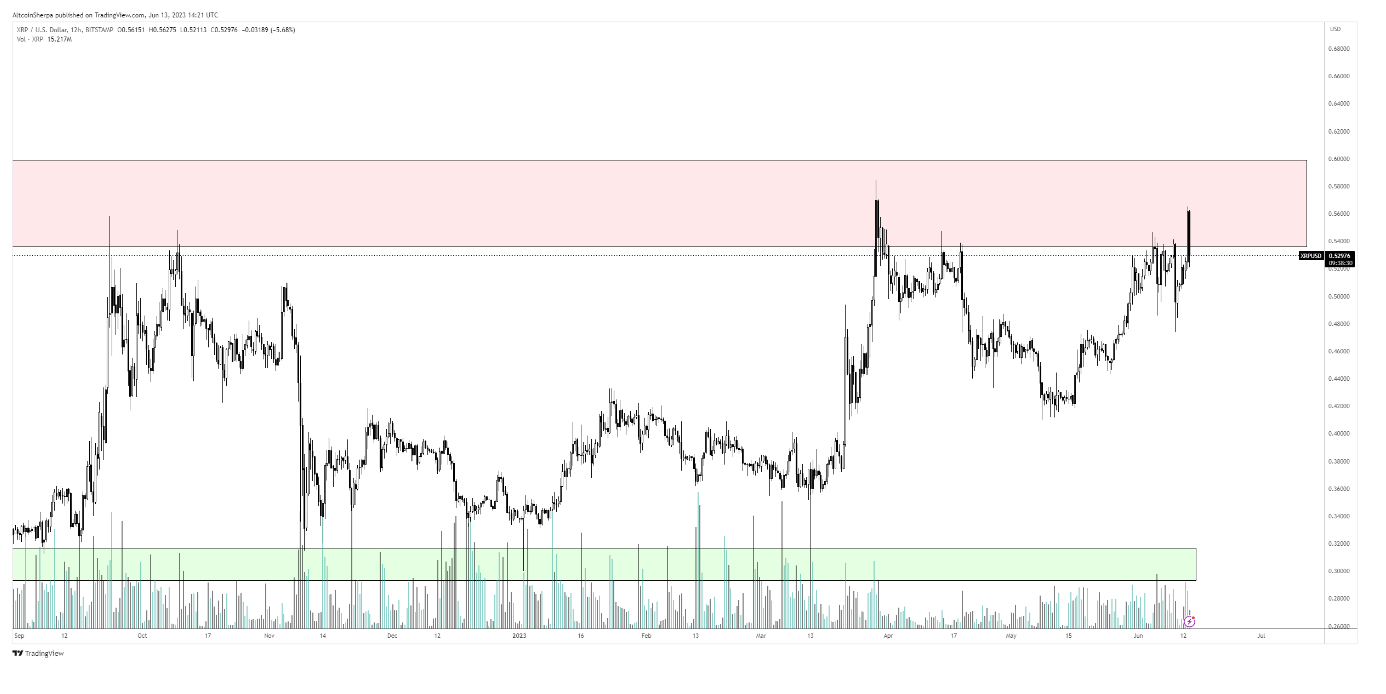 XRP, the sixth largest cryptocurrency with a market cap of $24.57 billion, is trading at $0.4728 at the time of writing, a 6.44% drop in the last 24 hours. 
Foresees a Pullback to $20,000 in Bitcoin
After discussing Ripple's XRP, Altcoin Sherpa turned his attention to Bitcoin, predicting a sharp pullback to near $20,000 if the leading cryptocurrency drops below its $25,000 support level. He said, "I've always thought that $25,000 was a significant level, but maybe it's not. Maybe this current level is just a support area. If we lose this level, I expect it to drop to $22,000 or lower. But support is still support. At least for now."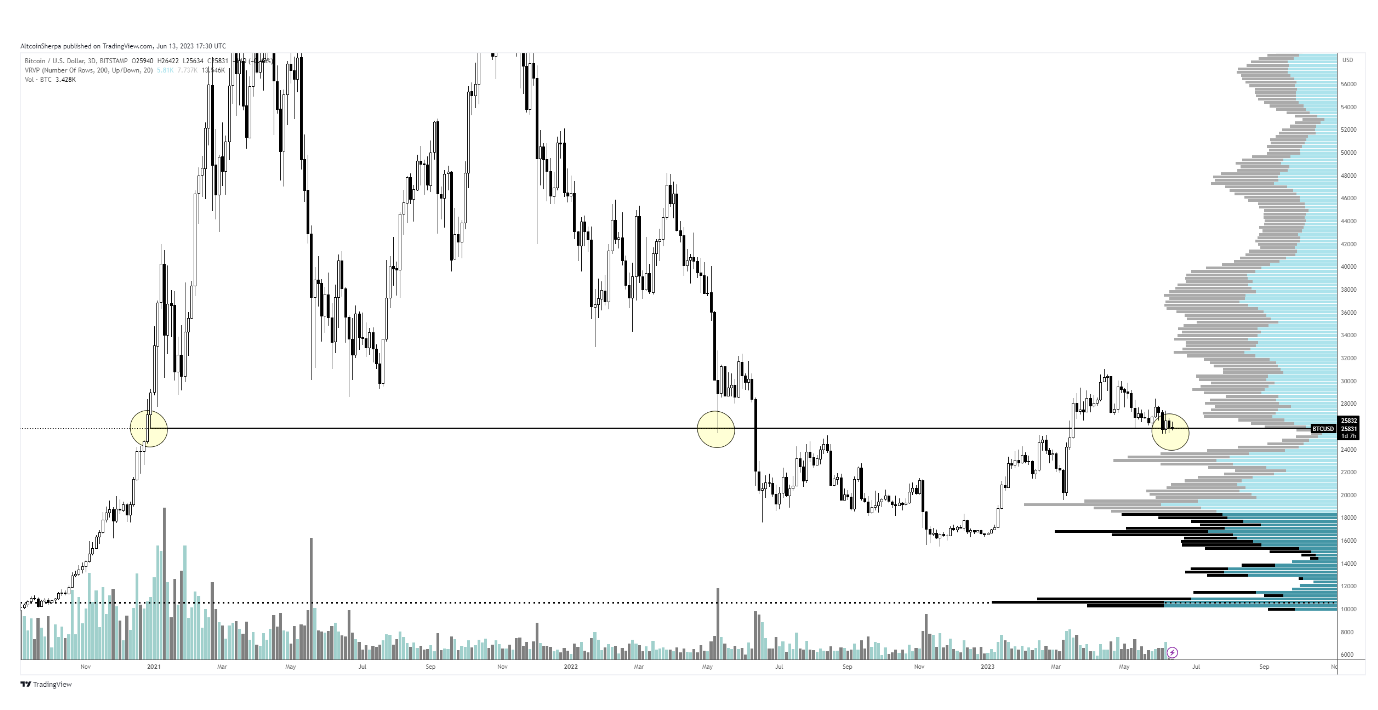 The crypto analyst also mentioned that he is cautious for now since BTC has price gaps (GAPs) at $24,000 and $20,000, stating "There's a noticeable GAP between $24,000 and $26,000. I expect this to fill sooner or later. There's also a CME (Chicago Mercantile Exchange) gap around $20,000. We're facing many lower target levels. For now, I'm quite cautious. Be careful." 
Investors closely monitor price gaps or "GAPs" on an asset's price chart as they tend to fill over time. 
Bitcoin, the largest cryptocurrency, is trading at $24,885 at the time of writing, a drop of 4.20% in the last 24 hours, below the $25,000 level pointed out by the analyst.