It's been a tough week for cryptocurrency traders, and Fed members' statements are likely to increase volatility. Throughout the week, we will see statements from many Fed members, including Powell. Their comments on interest rate hikes may cause investors to panic sell. So what were the first statements?
Fed Interest Rate Statements
Bostic, one of the Fed members, continues his speech at the time of writing and said important things. First of all, he said that according to the data so far, he could vote to leave interest rates unchanged for the next rate hike. This was the most important part. However, the main point he drew attention to was that a lot of data will come until the June meeting and his decision will be finalized until then.
Bostic also said the following;
"I'm not ruling anything out in terms of rate hikes. I should definitely keep a possible rate hike on the table. If I were voting for June, I would vote to leave it unchanged. There is a lot of data before the June meeting. The pandemic has led to some structural changes in the economy that are difficult to understand. I expect inflation to be in the 3s by the end of the year. Credit conditions are getting tougher".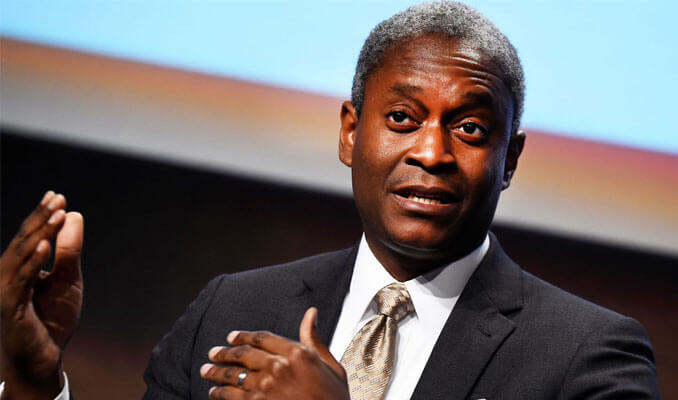 Bitcoin price could not hold above $ 27,600 due to the hike table statements today. Fed members will continue to speak throughout the week.
When Will the Fed Chair Speak?
Fed Chair Powell will speak on Friday (May 19) at 18:00. Williams and Bowman will also speak at 15:45 and 16:00 on the same day. Every statement will be critical in this period when interest rate hikes are nearing their peak. As the speeches of the members will continue for the next 4 days, we may see high volatility in the Bitcoin price.
Especially the statements to be made by Powell on Friday will guide investors after last week's data. Employment and wage growth, which have remained strong despite falling inflation, are leading to speculation that the Fed will not announce the interest rate ceiling at 5.75. On the other hand, members expect inflation to fall to 3.5% by the end of the year.
If inflation continues to decline, the Fed will have to hold off on further rate hikes.