According to VanEck's Digital Asset Research Department, Solana (SOL), considered Ethereum's (ETH) most significant rival, could have considerable growth potential if specific conditions are met. Here's the striking detail about Solana from the report VanEck recently published.
In a $51,000 Forecast for ETH
Last week, VanEck published a research report detailing their predictions for Ethereum's price by 2030. The report suggests that in a bullish scenario, the largest altcoin will be widely adopted across various business sectors, potentially reaching $51,000. The report was framed around the following expressions:
We base these predictions on the premise that Ethereum is becoming the dominant open-source global settlement network housing a significant portion of commercial activities in the sectors with the highest potential to profit from transitioning business processes to public blockchains. In a portfolio comprising similar smart contract platforms, we assume the dominant platform will likely secure the majority of the market share.
A Similar Case for Solana
Matthew Sigel, Head of VanEck's Digital Asset Research Department, mentioned in an interview with Bankless following the report that the same viewpoint could apply to Solana, although it presents a higher risk profile. He stated:
From an upside perspective, when you combine our first two assumptions about penetration rate and then suppose that Solana takes on 70% of all open-source blockchain activity, the potential for upward movement becomes much higher, yet the risk is significantly greater. A noteworthy observation specifically about Solana is that the MEV's revenue item is a much larger percentage, which appears to lead to centralization issues. There's opacity in this blockchain, there are fewer truly active participants deriving value, and this situation raises questions. Thus, while there may be more advantages in altcoins like ATOM and Solana, the unknown aspects result in a smaller share in investors' positions.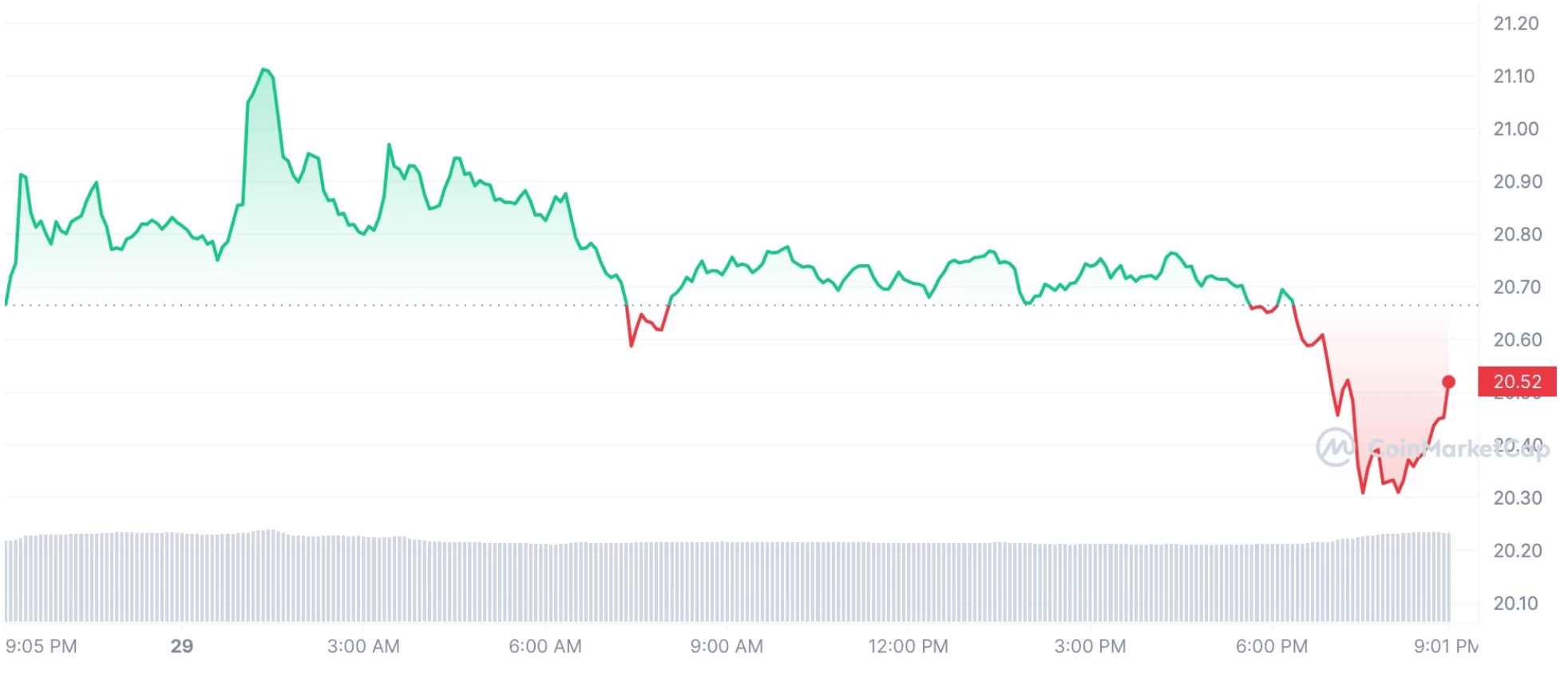 According to the data provided by the cryptocurrency data platform CoinMarketCap, SOL is currently trading at $20.52, a 0.67% decrease in the last 24 hours at the time this article was written.