Chiliz, the leading Blockchain provider to the sports industry, has announced that it has officially opened the public mainnet of its EVM-compliant Layer 1 Blockchain, Chiliz Chain. 
Chiliz Chain's Public Mainnet Officially Opened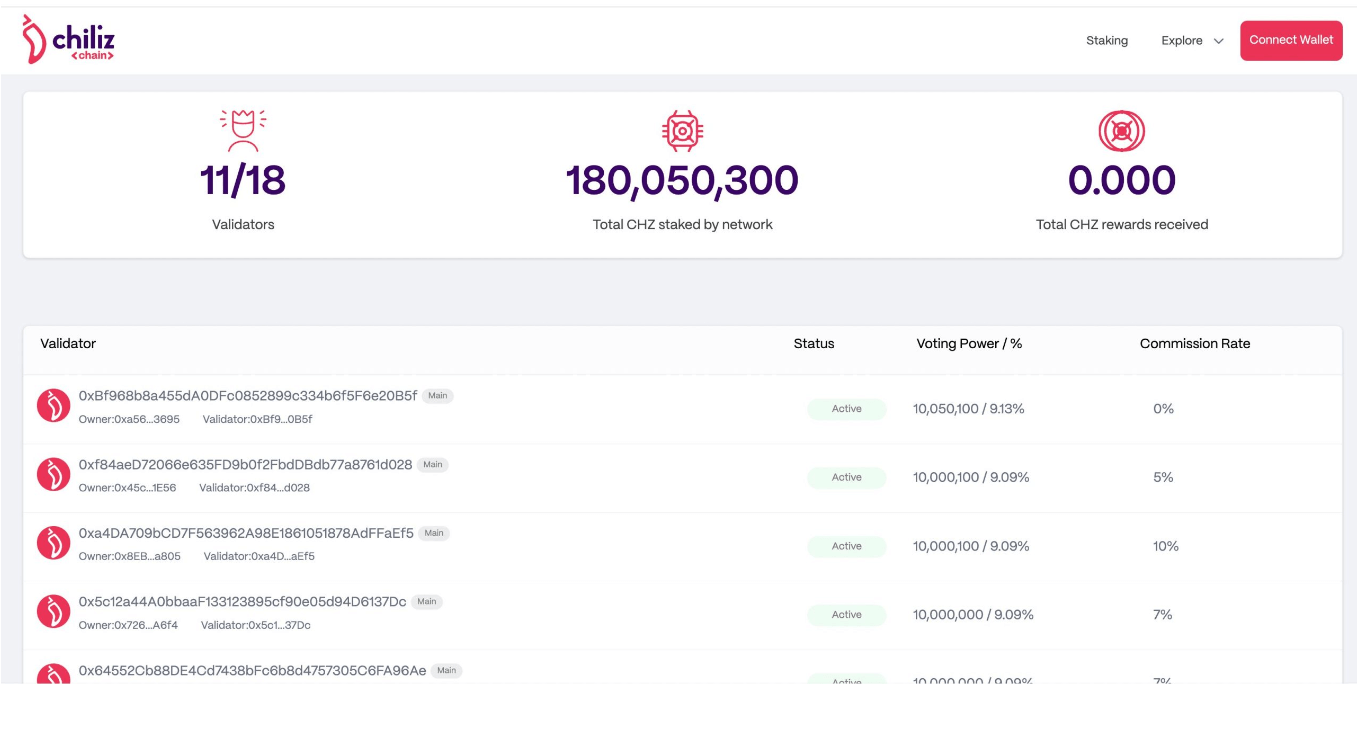 Chiliz, the leading Blockchain provider for the sports industry, announced that it has officially opened the public mainnet of Chiliz Chain. This marks a new phase in the company's mission to expand the relationship between fans, communities and their favorite sports teams and brands through Blockchain technology. 
Chiliz Chain, a Layer 1 and EVM-compliant, interoperable ecosystem, also unveiled its system of 11 active Proof-of-Stake Authority (PoSA) consensus mechanism validators, including some of the leading sports brands, along with some of the Blockchain world's most respected names such as Jump Crypto, Paribu and Meria, creating a highly secure environment where approved developers can build projects where Web3 in sports will be the main factor. 
All Fees Will Be Paid Using CHZ
In addition to lower transaction fees with Chiliz Chain and shorter blocking time, indicating the time required to mine a new block on-chain, the PoSA Blockchain model will be significantly energy efficient, supporting Chiliz's commitment to technological sustainability. 
All fees on Chiliz Chain will be paid using Chiliz's native asset CHZ, which is the network provider for the new ecosystem. Staking, a key mechanism by which users transfer their tokens to ensure the reliability of the network, will be an integral part of the PoSA model, and CHZ holders will now be able to play a role in the development of the ecosystem and be rewarded for staking their CHZ on the chain. 
Chiliz Chain aims to host leading sports brands on Web3, exploring innovative ways to bring fans and communities together through fan tokens and Web3 technology, opening the doors to the existing sports network of Socios.com partners on Chiliz and other major sports brands. 
However, the uncertainty surrounding the cryptocurrency market overshadowed CHZ's public mainnet launch. On the day of the public mainnet launch, CHZ is seen trading at $ 0.1106, down 2.96 percent in the last 24 hours.