The cryptocurrency sector has become entangled due to both the entry of institutional investors and the pressure from US regulators, driving uncertainty to its peak. This situation deeply impacts the crypto sector and actually compels exchanges to take different steps. In this context, Binance's recent announcement directly affects XRP and Shiba Coin (SHIB) investors. 
How Much SHIB Coin and XRP Does Binance Hold?
Binance cryptocurrency exchange has published the Proof of Reserves, revealing the number of SHIB and XRP held by the exchange. In this context, Binance aims not to take any risks and seeks to hold user funds at least at a 1:1 ratio, indicating a minimum ratio of 100% for any cryptocurrency. 
The post reveals the reserve ratios of different cryptocurrencies held by Binance. Of these, XRP and SHIB Coin stood out the most.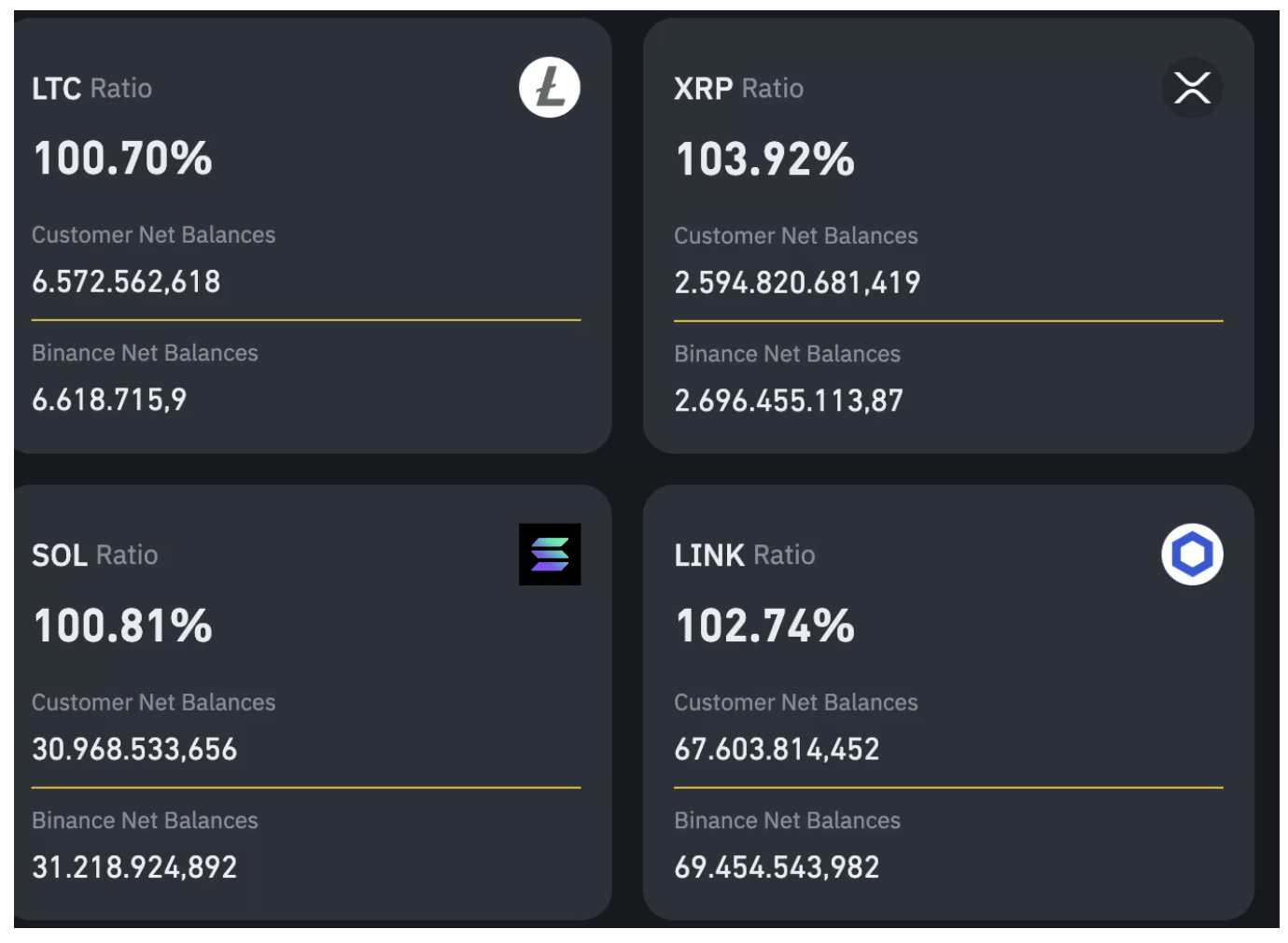 According to the provided information, Binance holds approximately $597 million worth of SHIB, equivalent to about 79 trillion coins. Binance increased its SHIB reserves by approximately 2 trillion since it first published the report. Notably, SHIB's balance experienced a significant increase over the past three months. 
The amount of XRP held by Binance is also significant. The exchange holds 2.69 billion XRP, equivalent to about $1.29 billion. Binance's net XRP balance corresponds to 103% of customer assets, and its continuation despite the SEC lawsuit is quite promising. 
Cryptocurrencies Decreasing on Binance
On the other hand, a decrease has been observed in Binance's Bitcoin reserves, with about a 4% decrease compared to the previous month. For ETH, this decrease is seen to be 3.6%. There is a 6.6% increase in BNB quantity, and a total of 1.83 million BNB is highlighted. A sharp decrease of 9.45% is noticeable in the USDT quantity. The data published by Binance is critical for understanding trends in the sector.