Bitcoin (BTC), the world's largest cryptocurrency by market capitalization, continues its uptick, surpassing the $30,000 level. At the time of writing this article, Bitcoin is trading at $30,325, reflecting a 5.25% increase in the last 24 hours and boasting a market capitalization of $588.65 billion. Concurrently, significant Bitcoin whales are on the move. 
Current Outlook on Bitcoin
The latest price rally in Bitcoin comes amidst a flood of spot Bitcoin ETF applications heading to the U.S. Securities and Exchange Commission (SEC). This trend was triggered by the world's largest asset management firm, BlackRock, which filed for a spot Bitcoin ETF, propelling Bitcoin's value by over $100 billion since the application. Since BlackRock's ETF application, BTC price has surged over 20%. 
Outperforming all other altcoins, Bitcoin's dominance over the market has risen above 50%. Differing from previous trends, Bitcoin's performance has started to show negative correlation with the Nasdaq 100. This indicates the first instance of such a negative correlation being observed since 2021.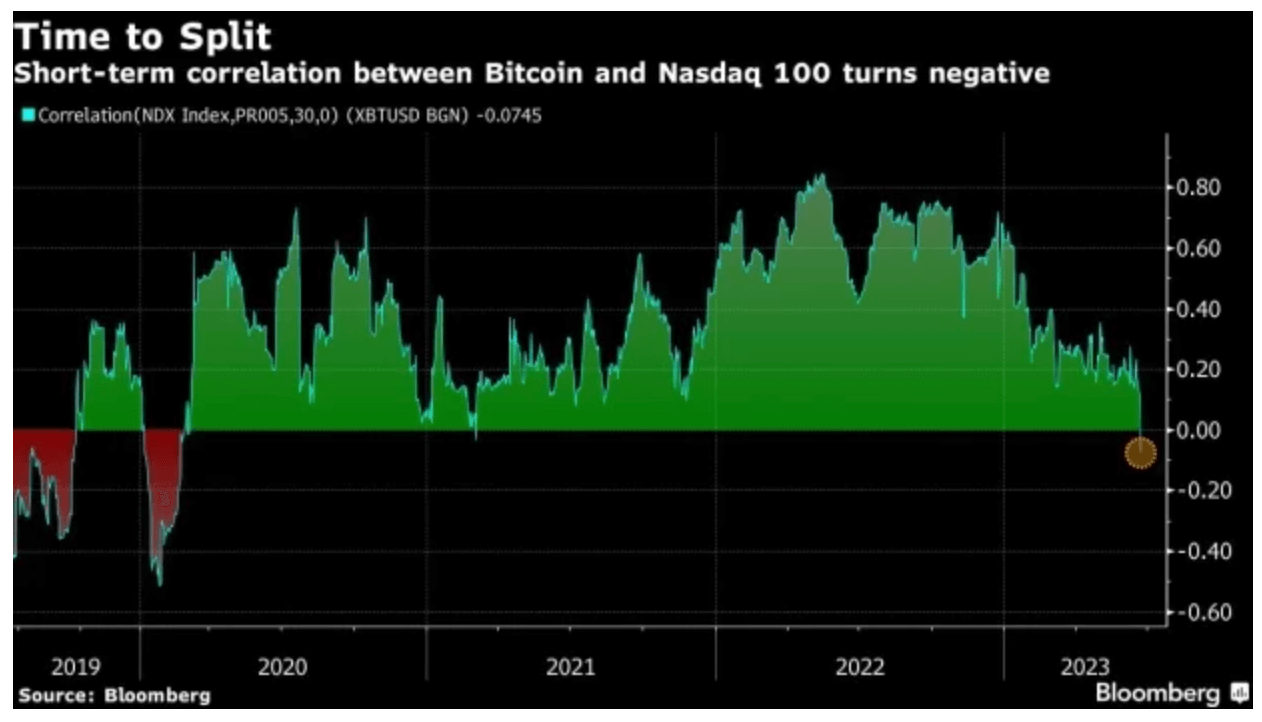 Whale Transactions in Bitcoin
Since the start of April, Bitcoin whales have been intensely accumulating for the past three months. Large whale transactions were recorded as the Bitcoin price exceeded $30,000. On-chain data provider Santiment in its latest report noted, "Just 2 hours after the price surpassed $30,000, 259 transactions exceeding $1 million each were performed on the BTC network. For further bullish signals, the volume most likely needs to continue increasing."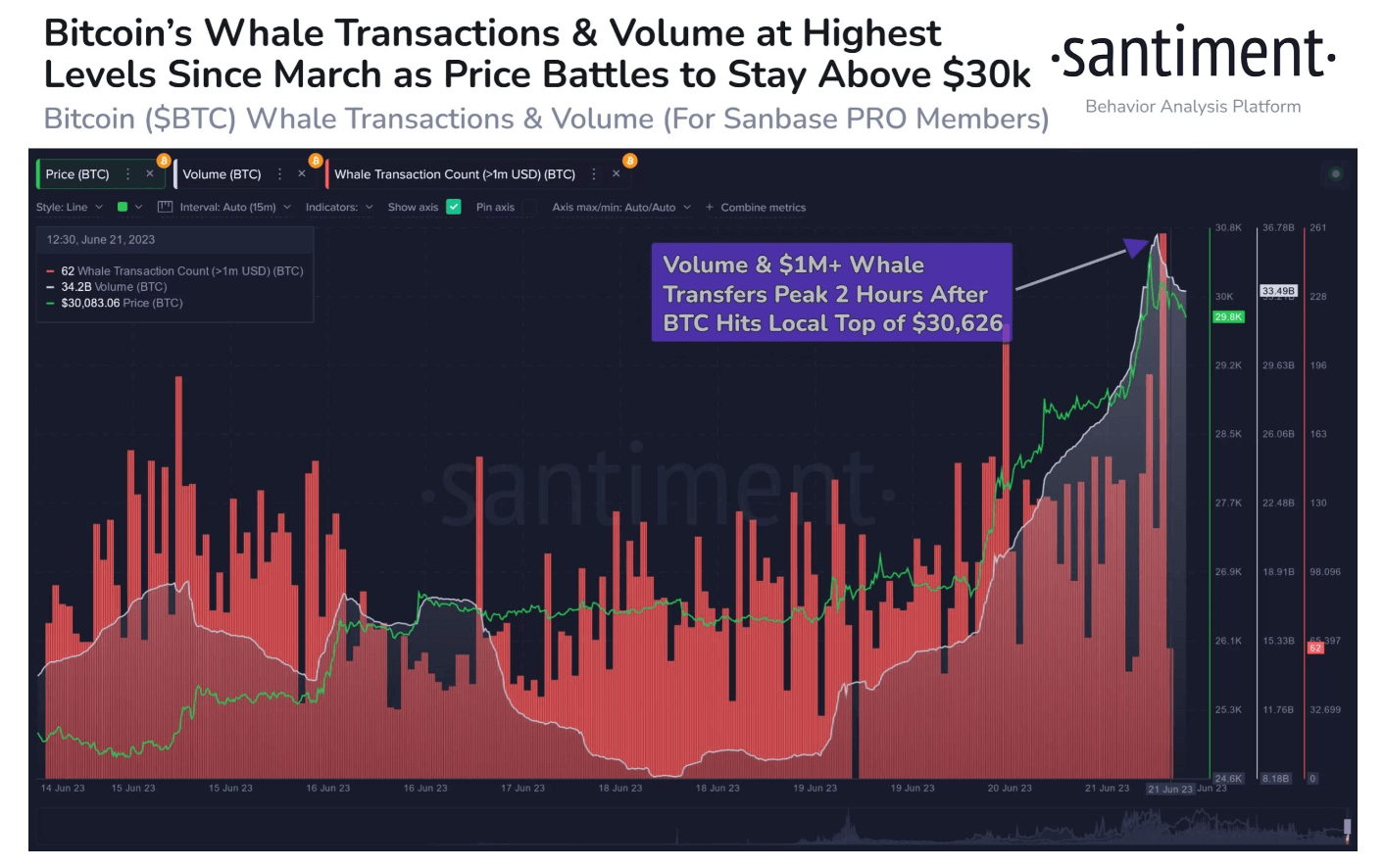 Alongside institutional participation, investor sentiment received a positive boost this week with the launch of a new cryptocurrency exchange, EDX Markets. This exchange is significantly positioned due to its backing from major companies like Citadel Securities, Fidelity Digital Assets, and Charles Schwab. Prior to these positive developments, the market had been affected by the SEC's latest crackdown, which rattled investor sentiment and reduced liquidity in the crypto market.