Just days ago, we mentioned the waning demand for a popular altcoin and the possibility of a deeper trough due to an ongoing lawsuit. On Saturday morning, exactly that happened. Cardano (ADA), one of the largest altcoins by market value, dropped below the support level of $0.3. So, what's next? What awaits investors? 
Cardano (ADA) Price
The price of Cardano (ADA) fell to its lowest level in two years, $0.23, as markets reacted to the latest SEC court filings. However, increased whale activity over the last few days has resulted in a 20% gain for ADA today. Last week, Cardano's parent company, Input Output Global (IOG), published a robust response refuting the SEC's claim that ADA is a security. 
Although Gensler offered a more forceful response today, the price continues to hold at $0.28 as panic sales have subsided. After taking bullish positions during last week's major price slump, Cardano whales now seem to be reentering the game. Notably, between June 8 and June 12, the ADA Whale Transaction Count (1M) increased by 41% to a daily total of 137 trades, up from 97.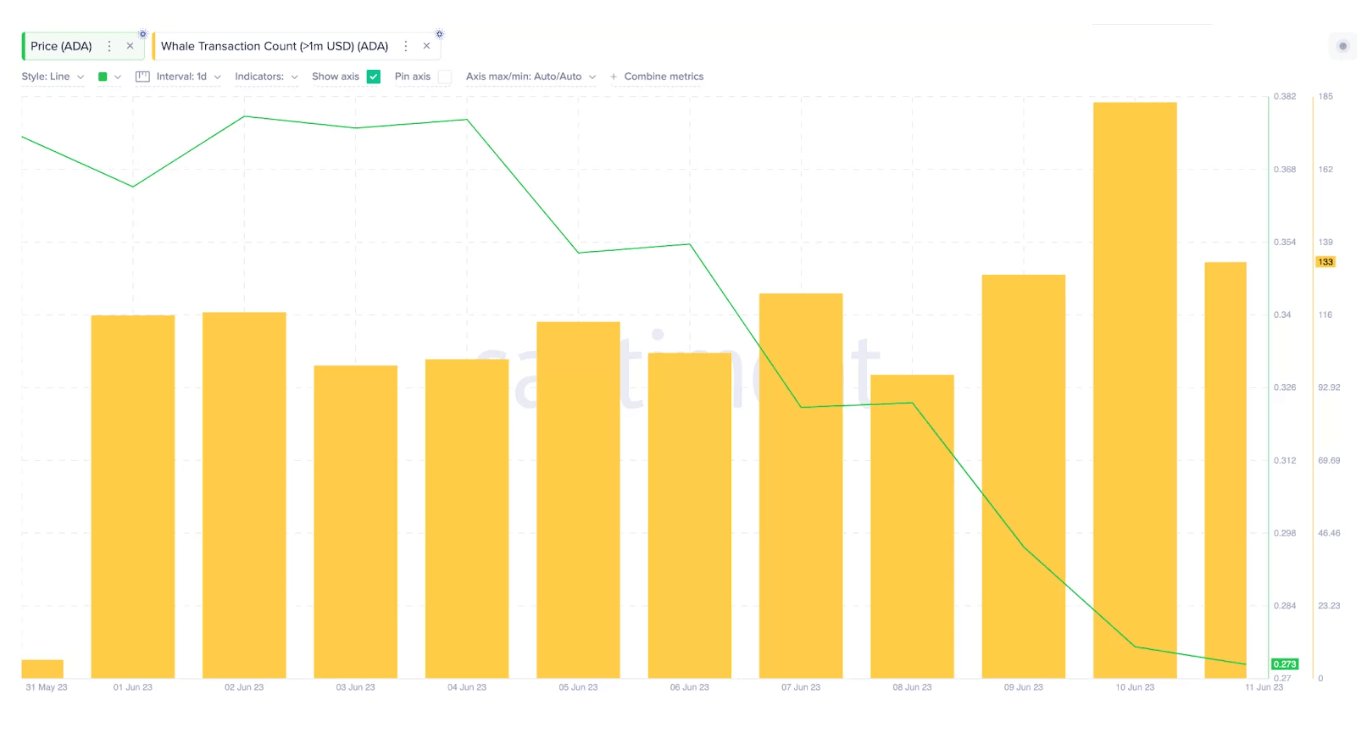 ADA Commentary Price Prediction
The Whale Transaction Count (1M) metric evaluates the trading activity of ADA Coin millionaire investors by tracking the number of daily confirmed transactions exceeding $1 million. Given the whales' disproportionate financial power, increased trading activity, as seen above, could absorb selling pressure on exchanges. This could inspire other strategic investors to believe that ADA has bottomed out. 
A rebound in the Average Coin Age of ADA also supports the belief that the bottom might have been reached at the $0.22 level. Therefore, if whales remain active and the majority of long-term investors continue to HODL, the recovery in the ADA price will likely continue.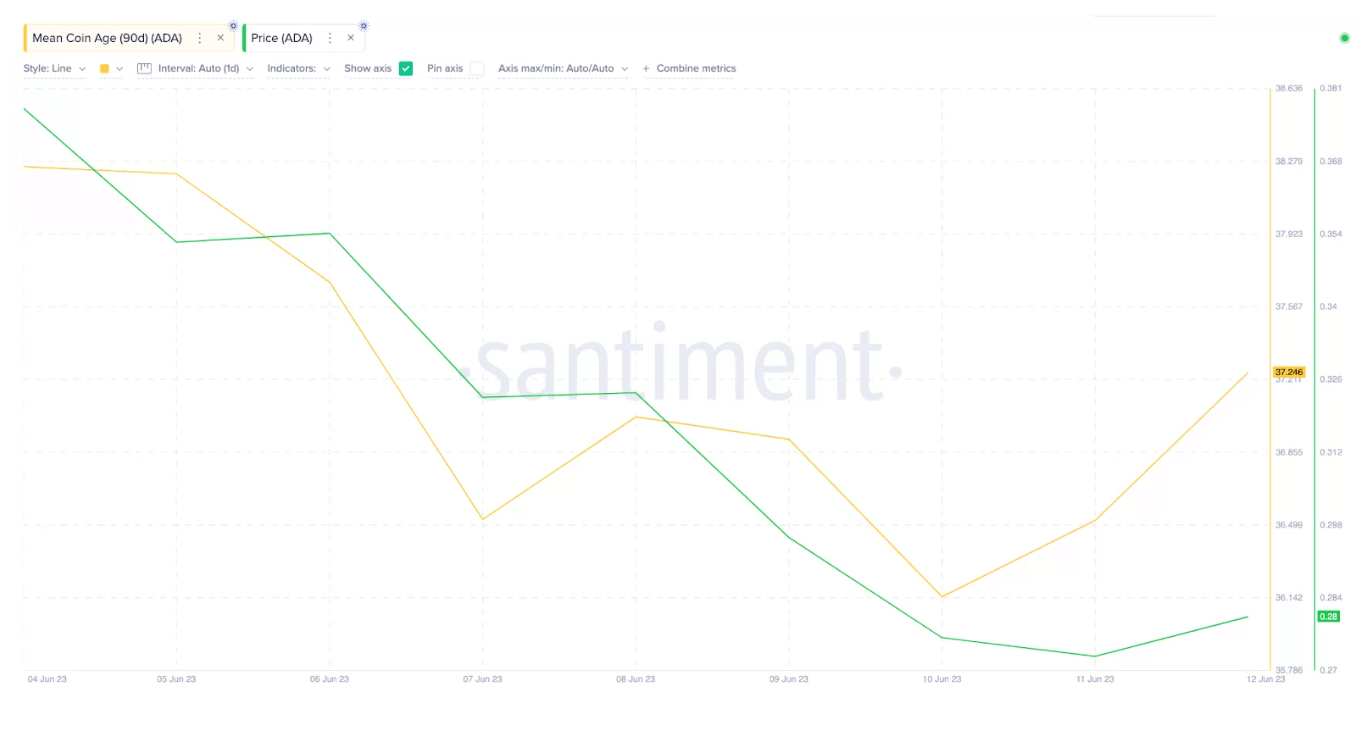 For now, however, it remains to be seen how strong resistance will be in the $0.3 region. If the price can surpass this area, it may struggle to revert $0.33 back to support. After that, the $0.35 and $0.39 resistances will be targeted. 
The interest rate decision coming this week could slightly increase investors' risk appetite. The Fed is expected to keep interest rates steady.