Renowned cryptocurrency analyst and trader Michaël van de Poppe has stated that the recent drop in Bitcoin's (BTC) price might have brought it close to the bottom of its short-term downtrend. He suggests that it could soon make an upward move or, should it fail to do so, it could drop to even lower levels. 
Bitcoin Could Either Rise or Head Towards $28,500 According to the Analyst
Famous cryptocurrency analyst and trader Michaël van de Poppe expects BTC to bounce back up before falling further. He points out, "Low levels are being bought again. It should rebound from here; otherwise, Bitcoin will take action to run the scenario of $28,500. The markets are pricing in the possibility of a new Fed rate hike due to the extremely positive unemployment data for the US economy."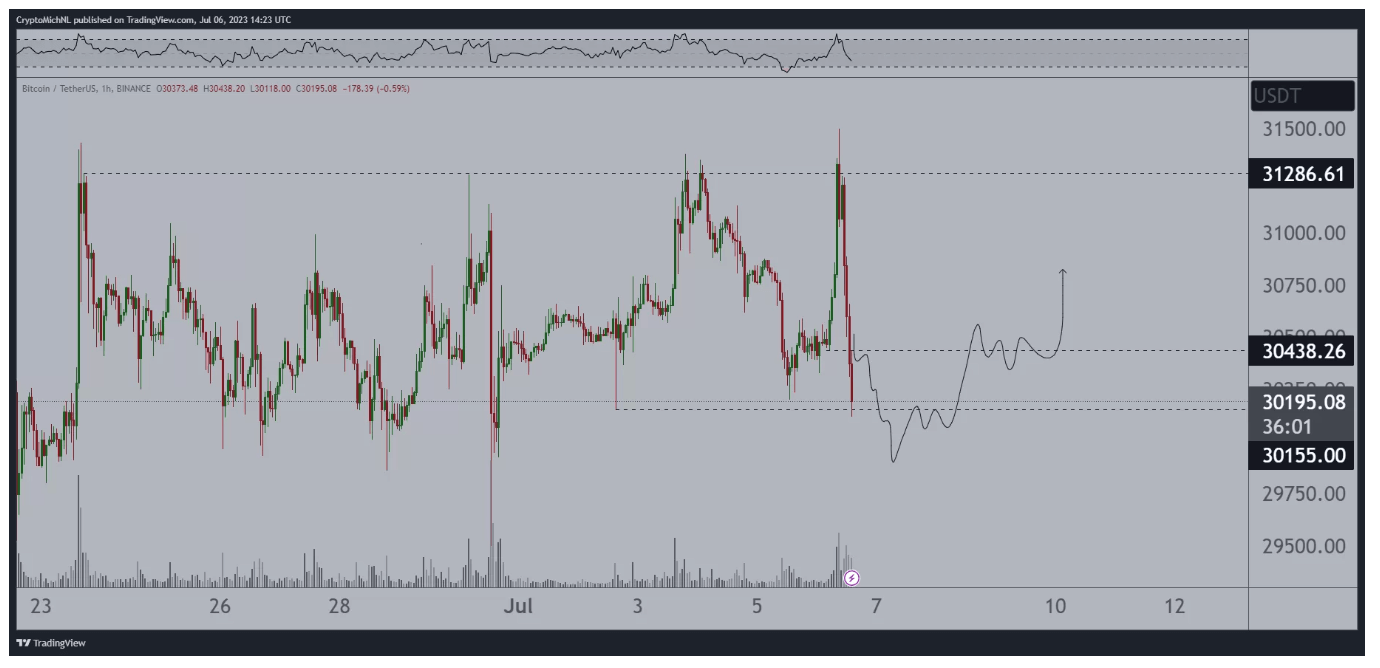 According to Van de Poppe, investors who have recently put their money into BTC due to the fear of missing out (FOMO) are likely feeling the pain of the current drop. The analyst states that this pain could increase further if the leading cryptocurrency goes below $30,000 again, saying: 
Typical FOMO buyers became victims of the sudden drop, and here we are falling again. There's a high probability that the price may continue moving sideways here, or perhaps even drop to $29,900. 
"These Are Low Volatility Movements"
Van de Poppe also mentioned that the leading cryptocurrency by market capitalization, Bitcoin, dropping 4.5% from its highest level in the last 24 hours, $31,480, to its lowest, $30,070, was another of its low volatility movements. He says, "Low volatility movements in Bitcoin are fun."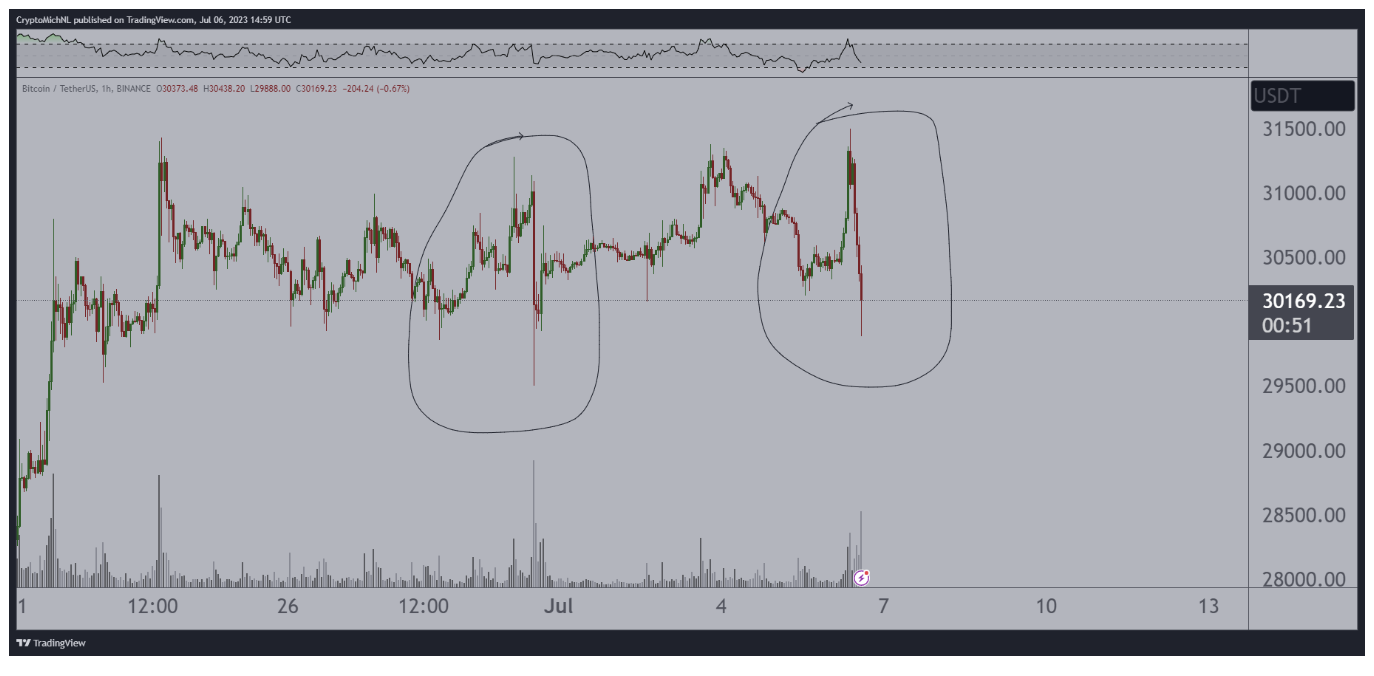 According to data provided by crypto data platform CoinMarketCap, Bitcoin is trading at $30,199, down 0.91% in the last 24 hours. All eyes in the Bitcoin and altcoin markets are on three critical data relating to the US labor market, which the Fed considers an inflation indicator and will be announced today at 3:30 PM.