Prominent crypto analyst DonAlt has expressed his belief that Ripple's XRP is primed for a three-digit rise as the Securities and Exchange Commission's (SEC) lawsuit against Ripple approaches its conclusion. Here is the analyst's exciting forecast for XRP, a popular altcoin. 
Expecting XRP to Triple its Value
In his latest market assessment on the TechnicalRoundup YouTube channel, the closely followed anonymous crypto analyst DonAlt spoke highly of the popular altcoin, XRP. The analyst stated that XRP has a growth potential of over 100% from its current levels. 
After selling his shares in the positions he entered in November 2022, DonAlt revealed that he had started purchasing XRP again, stating: 
I'm buying my XRP here, above the $0.475 level. Essentially, it seems to be on the rise because I think the narrative that XRP is about to explode will start being discussed again. We're rapidly approaching the end of the SEC lawsuit. If you have a stop loss on this, the upside can go up two to three times. The worst loss could be around 10-15%. Even a slightly positive outcome from the lawsuit would be enough, it doesn't even have to be a clear decision. If the judge only has a frown on his face when the SEC speaks, we're likely to see quite a large rally. Therefore, the risk-reward ratio on XRP looks pretty good.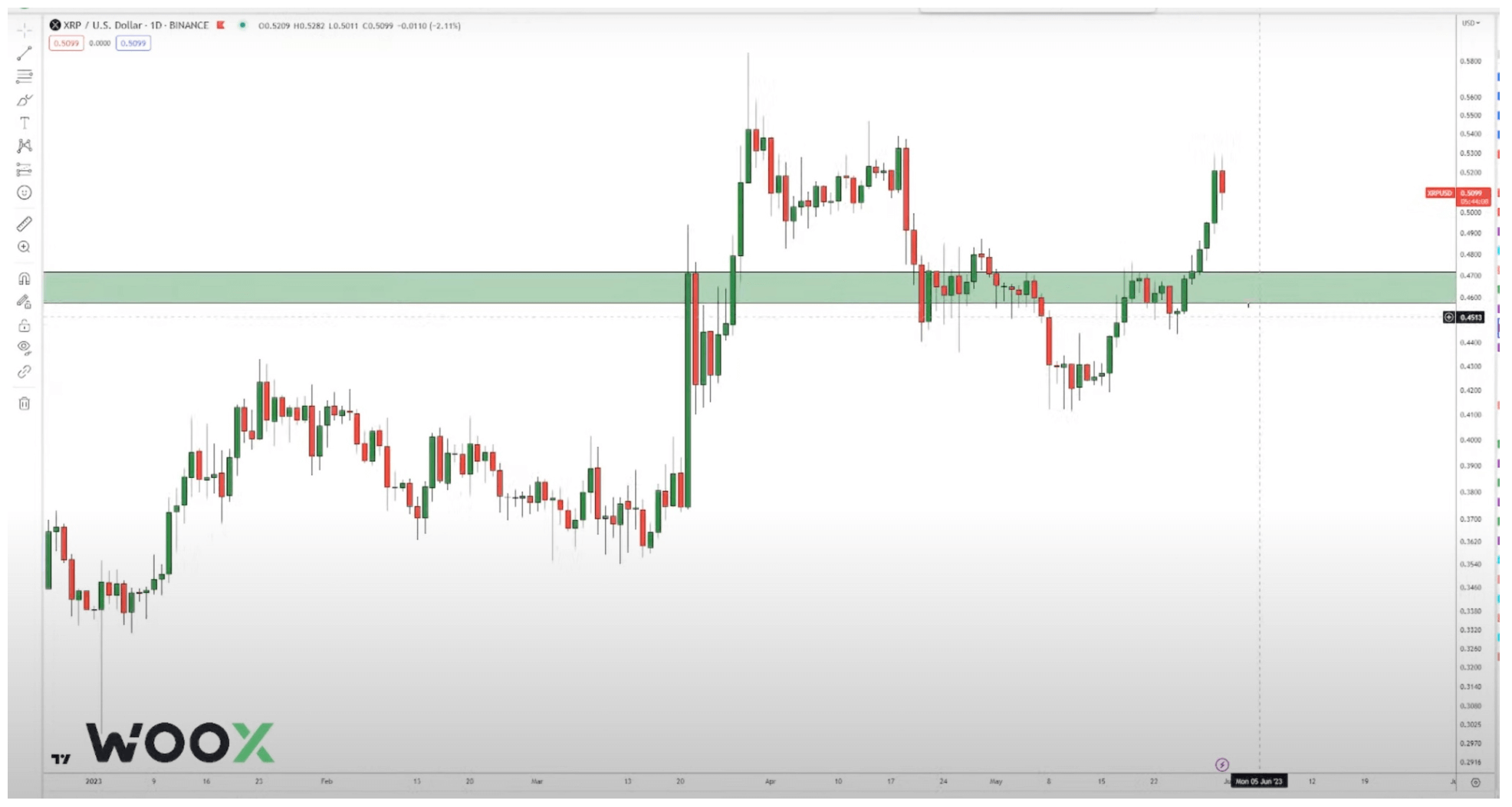 Drawing Attention to the $0.46 Level
On the other hand, DonAlt also warned investors about the risks of XRP trading, adding, "Frankly, you also need to be careful with XRP. A lot of money can be easily lost." According to the analyst, if the price of the sixth largest cryptocurrency by market value falls below $0.46, his predicted bullish scenario for XRP will be cancelled: 
For the bullish scenario for XRP to be invalidated, it would be enough for it to fall below $0.46 on the weekly price chart. This horizontal price support is currently around $0.46, and if this support is lost, it will likely also lose this diagonal rising trend line.
At the time of writing, XRP is trading at $0.506.