Bitcoin price seems to be taking a break from the rally it started in January and is losing support levels. However, in the past, we have seen the Bitcoin price rise steadily over long enough periods. Those who stick to 4-year cycles predict it will happen again. So what is the experts' target date for the new bull season?
Bitcoin Bull Season
The period when the price of Bitcoin hits an all-time high is known as the bull season. Altcoins make new highs during this period, with a significant portion of them gaining tens of times in value. Cryptocurrency investors saw the last bull season in 2021, and Bitcoin has been falling for nearly 17 months.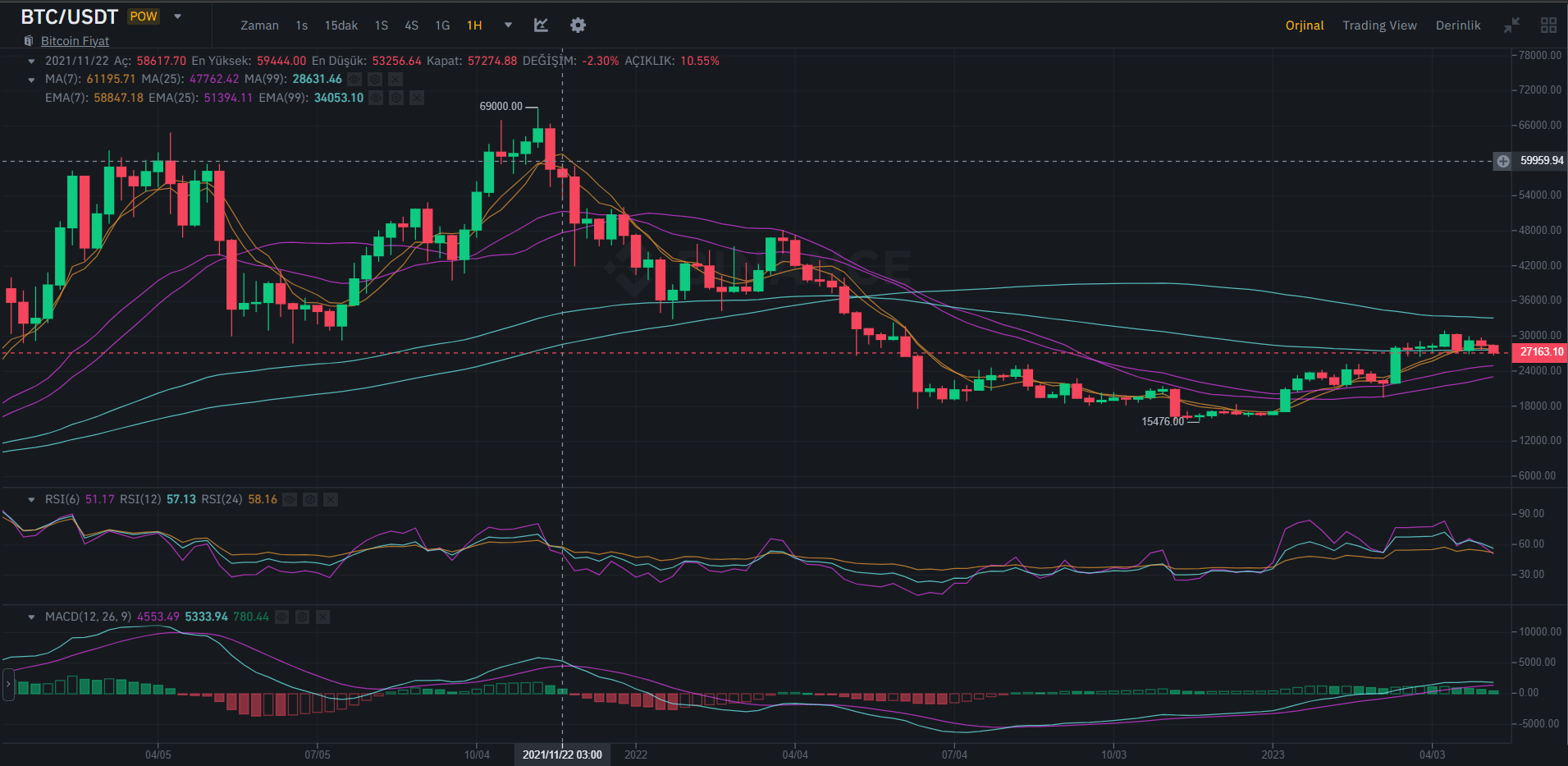 InvestAnswers' anonymous host tipped half a million crypto investors for the next bull season. According to the cryptocurrency commentator, Bitcoin price will reach an all-time high in June 2024.
When is the bull season?
According to the analyst, this forecast is based on the average time it took in previous cycles for Bitcoin to reach all-time highs, recover and then crash. Using this timeline, he says that Bitcoin is 415 days away from reaching its all-time high during its current cycle.
The cryptocurrency commentator said;
"The last two Bitcoin cycles each took about three years to return to previous all-time highs, not bad. Ladies and gentlemen, we are now halfway through this period and both previous cycles have seen price action retesting market bottoms and so it is best to prepare for a similar scenario, especially given the current macro headwinds.

What's interesting is that if you look at where we are right now, we're at day 545. And if you take the average of the previous three cycles, we have about 415 days to reach a new bull season."
If history repeats itself, he may be right. But investors, who have seen many firsts in the past year, are worried. For example, the Bitcoin price failed to hold the previous bull season peak as support last year.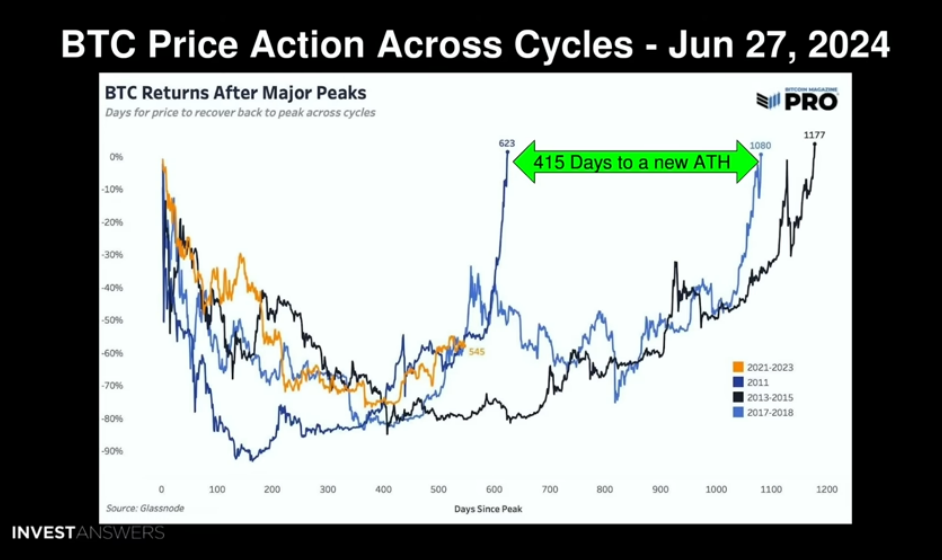 But the crypto analyst thinks differently and seems overly optimistic. According to him, Bitcoin is very strong.
"There are many different things in this cycle. First, we're going up faster. Bitcoin is performing faster. Second, we have a lot of headwinds, yes. But there are also headwinds like the banking crisis that can push people into cryptocurrencies. So that can be exciting. And of course we are 415 days away from the all-time high, by my calculations, June 27, 2024, a little over a year from now."