Horizen (ZEN), supported by the Digital Currency Group (DCG) subsidiary Grayscale Investments, has made a tough decision to safeguard the future of its native cryptocurrency, Zen (previously known as ZenCash). The team is retreating due to the looming danger on privacy-focused cryptocurrencies. With the US Department of Justice's pressure and potential litigation risks, it's expected that privacy tokens with non-anonymous management might soon get into trouble. 
Horizen (ZEN)
Privacy-focused altcoins are in regulators' crosshairs as they carry risks such as evading sanctions and money laundering. About a year and a half ago, the US DOJ announced significant rewards for those capable of exposing hidden transactions on the Monero network. Horizen, however, does not want a bounty on its head. 
In September 2022, Huobi Global delisted several privacy-focused altcoins, including Zen. Just last month, Binance planned to remove privacy-focused cryptocurrencies, including Zen, from its markets in certain European countries but later partially reversed this decision. Besides, in regions like South Korea, trading of privacy coins on exchanges is already banned. 
Network Update in Horizen
The aforementioned change is set to take effect with the mandatory software upgrade Zen 4.1, scheduled for release on the main network in September 2023. Horizen's move away from privacy features in its main network is outlined in the recently approved ZenIP 42204. This proposal aims to eliminate shield support, a process involving transactions from transparent to shielded addresses at the consensus level, encompassing mempool and blocks.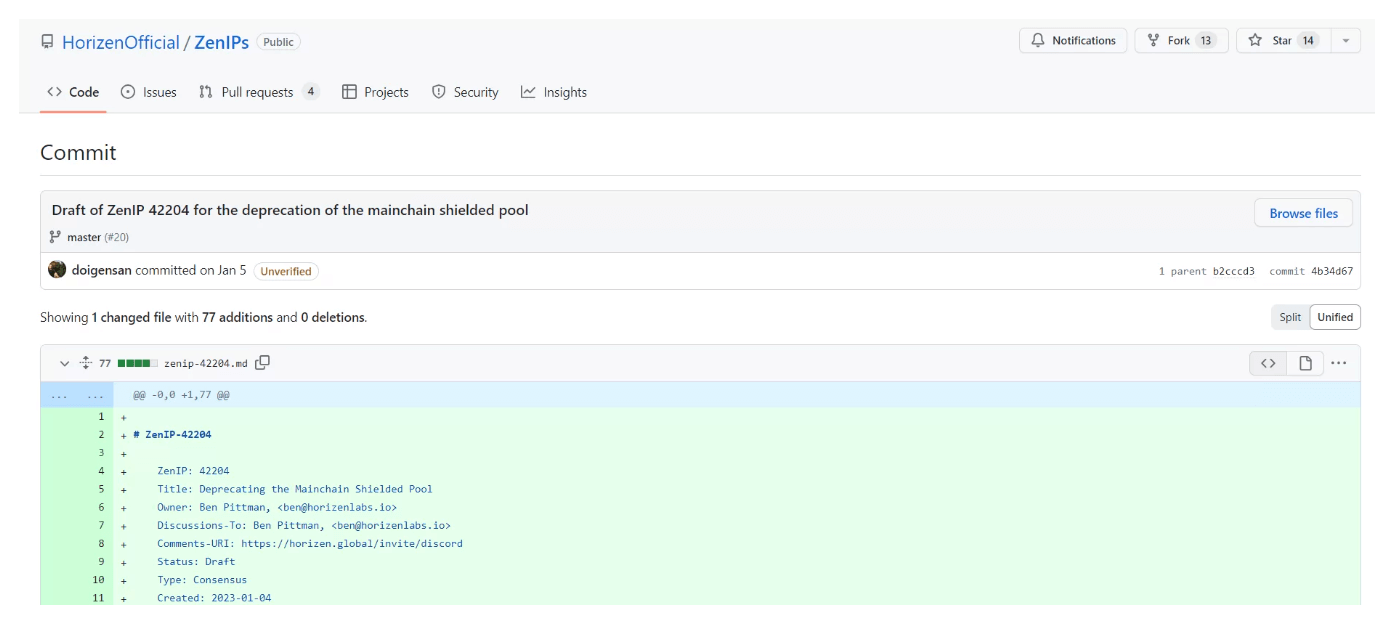 The Horizen team emphasized that this change signifies the intent to change the status of Horizen's native asset. 
After the mainnet shielded pools are discontinued, ZEN will no longer be considered a privacy coin. We are actively working with our exchange partners to keep ZEN accessible for our global users.
Horizen plans to offer these capabilities in the future with a side network supporting privacy features. The goal of this update is to remove the "focus from privacy." The regulatory pressure on ZEN's price might ease in the long run, diminishing the chances of a decline. Therefore, this recent move could contribute to the price in the long term.