The Bitcoin exchange-traded fund (ETF) fever has ignited a wave of new ETF applications and a surge in institutional investment in Bitcoin following the submission of a spot Bitcoin ETF application by BlackRock, the world's largest asset management company, to the U.S. Securities and Exchange Commission (SEC). 
Rising Institutional Interest in Bitcoin
Eric Balchunas, Bloomberg's senior ETF analyst, reported a noticeable increase in fund inflows into ProShares Bitcoin Strategy ETF (BITO), the first U.S. Bitcoin futures-linked ETF. The fund saw its largest weekly influx in a year, at $65.3 million, pushing its assets above $1 billion. BITO is currently among the most popular Bitcoin ETFs among institutional investors in the U.S. 
Balchunas added that BITO has almost perfectly tracked Bitcoin, lagging the spot price by just 1.05% annually and charging a 0.95% fee.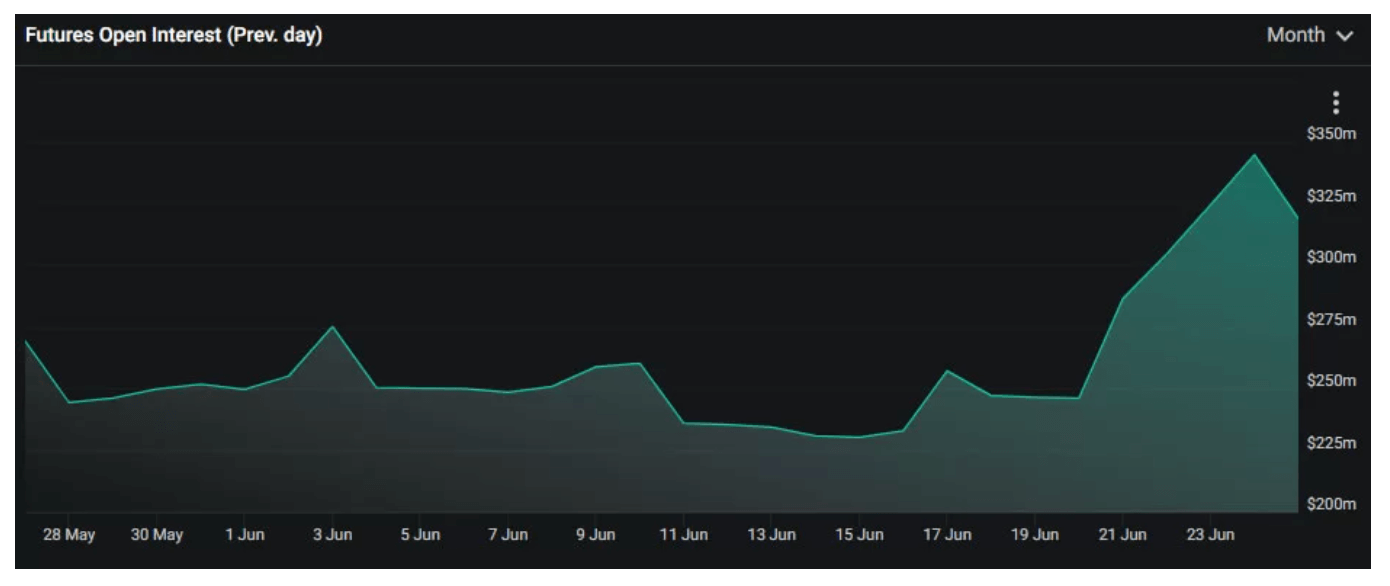 ProShares reported that BITO has gained 59.6% since the start of 2023, while BlackRock's spot Bitcoin ETF application on June 15th has further spurred its earnings. The data suggests that BlackRock's ETF move has increased interest in Bitcoin derivatives. 
According to the world's largest crypto options exchange Deribit, Bitcoin futures open interest (OI), a measure of outstanding futures contracts, has been rising since last week. The OI is currently at $319 million as of June 25, up approximately 30% compared to the same period last week. 
The resurgence in ETF trading and the resulting rally in the BTC price have painted a positive picture for Grayscale, the world's largest cryptocurrency asset management company. The Grayscale Bitcoin Trust (GBTC), which has been trading at a significant negative premium to the spot BTC price for months, has been on a positive trend to close this gap for days. According to Coinglass, the Grayscale premium, also known as a discount, is currently at -31.2%, down from -49% in December 2022. 
Race for Spot Bitcoin ETF Intensifies
While the SEC's green light to a spot Bitcoin ETF remains uncertain, it would not be incorrect to say that the real race in this area has just begun with a wave of new applications following BlackRock. 
Following BlackRock, WisdomTree submitted its third application to the SEC for a spot Bitcoin ETF, and just hours after this application, Invesco re-applied for a similar spot Bitcoin ETF. 
On June 25, Nate Geraci, president of ETF Store, shared a list of ETF issuers he expects to file or reapply for a spot Bitcoin ETF based on past applications. Geraci named First Trust, VanEck, Global X, Fidelity, and what he called the "dark horse," Schwab.