As the king of cryptocurrencies regained the $26,500 support at the time this article was written, the outlook still remains negative. Investor anxieties are heightened by discussions around the debt ceiling, although a definitive step on this issue is expected in the next few days. So what are the expectations of JPMorgan analysts? 
JPMorgan's Bitcoin Forecast
According to JPMorgan analysts, the gold price, currently around $2,000 per ounce, could potentially pull the BTC price up to $45,000. This is due to the two assets tending to move together and being seen as alternatives by investors. 
As the price of gold surpasses $2,000, the value of gold held for investment purposes outside of central banks currently stands at about $3 trillion, and they expect demand for gold to continue. In contrast, JPMorgan strategists led by Nikolaos Panigirtzoglou expect Bitcoin to reach $45,000 in the current environment. This figure is an upper limit in their forecast and appears logical considering the halving in April will double production costs.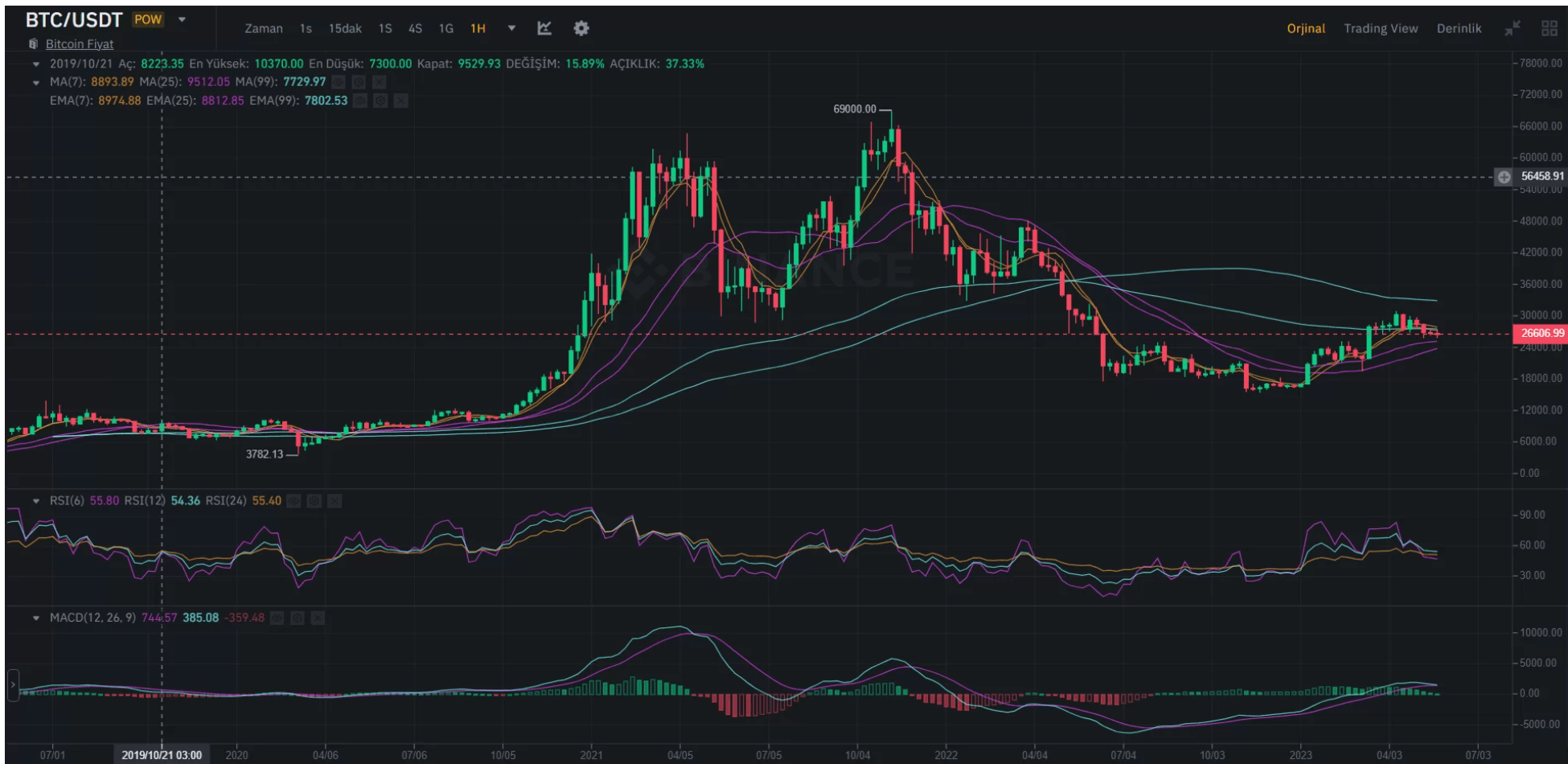 The reason behind this is that Bitcoin's production cost has historically served as an effective lower limit. The previous halving events in 2016 and 2020 were followed by a bullish trajectory for Bitcoin prices, which accelerated after each halving. 
Ethereum Price Forecast
According to JPMorgan, Ether will perform more weakly than Bitcoin in the short term. Experts believe we will continue to see selling pressure on the king of altcoins for some time. In general, JPMorgan maintains its cautious stance on digital assets, as regulatory pressures in the US, issues in crypto banking relationships, and indirect effects from the FTX exchange continue to exert pressure on the market. For example, Genesis was a bankruptcy related to this event, and the process has not yet been completed, suggesting that a new wave of sales may start in the markets. 
The high PCE data released today undermined expectations that interest rate hikes would stop in June. This increases the importance of the new inflation data coming as the meeting approaches in the coming weeks. Amid default risk, investors are once again facing the risk of interest rate hikes. The current uncertainty suggests that BTC could make a new low at $25,000.