You've likely heard about the decentralization of blockchain and the fact that transactions can be tracked by everyone. But how exactly can we monitor transactions taking place on the blockchain? This is where block explorers come into play. Block explorer sites, such as 3xpl, enable us to monitor all transactions, both current and past, carried out on the blockchain. 
So, What is 3xpl?
According to statements, the name 3xpl derives from the abbreviation of 3xplor3r. This block explorer sets out with the goal of providing a fast, ad-free universal explorer for the most popular public blockchains. 3xpl aims to provide a platform that is easy to use and understand for everyone, while also offering a range of professional services. 

As a blockchain explorer, 3xpl provides users with interfaces for searching transactions and wallet addresses. In addition to its web interface, users are also able to receive PDF transaction receipts and wallet statements, enabling a connection to the more traditional world. 
Besides ease of use, 3xpl also offers more professional tools for developers, analysts, and academics. These tools include JSON and WebSocket API for creating applications, ClickHouse API for running analytic SQL queries, and downloadable database dumps for working with blockchain data locally. 
3xpl's Noteworthy Features
As of May 2023, 3xpl supports 12 blockchains: Bitcoin, Ethereum, Arbitrum One, Bitcoin Cash, BNB, Cardano, Dogecoin, Litecoin, Polkadot, Polygon, TON, and Zcash. The platform has a target to support 50 blockchains.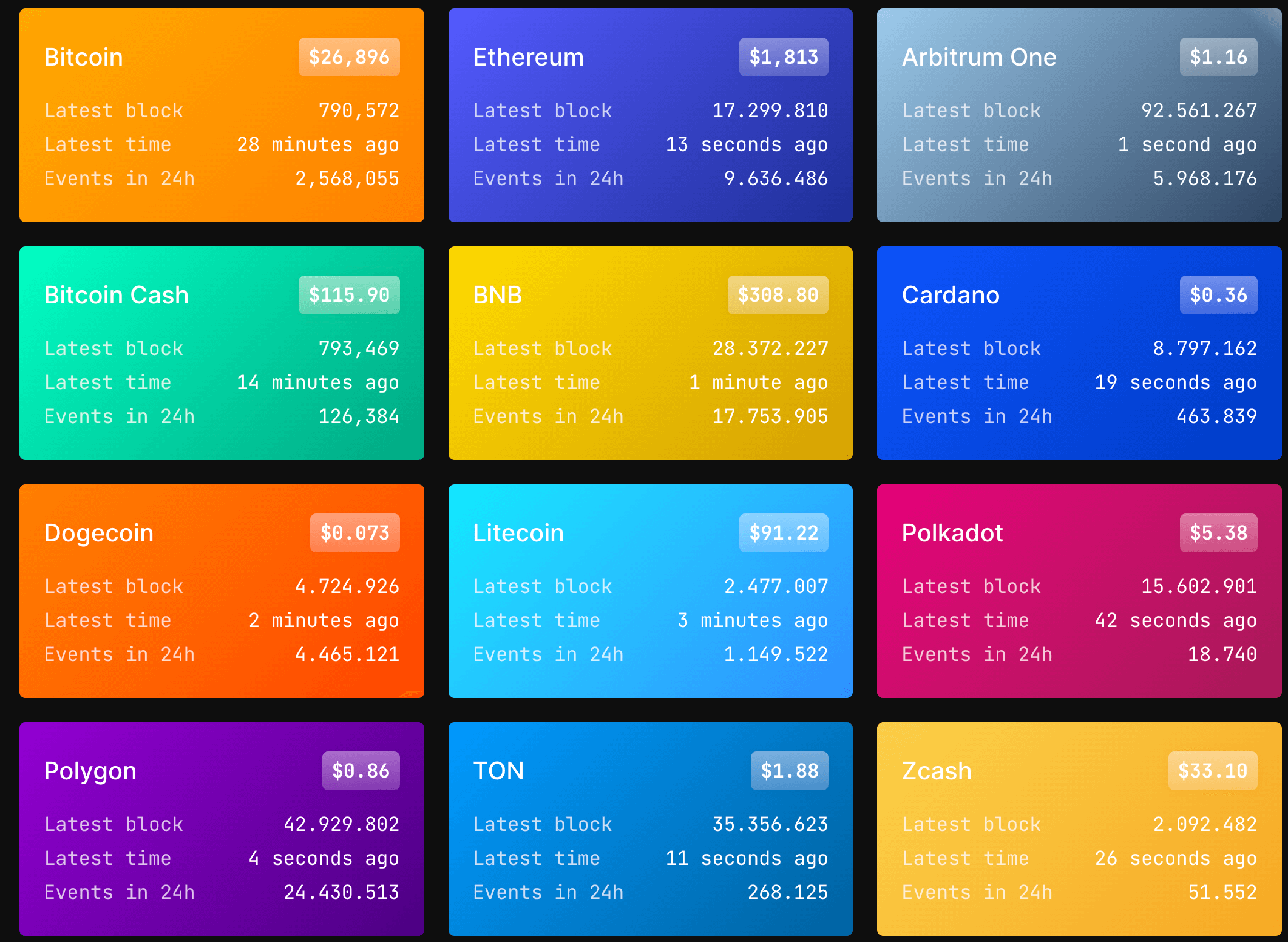 In addition, 3xpl aims to support as many blockchains as possible under a single interface and data format. Thanks to its universal search bar, users can search across all blockchains simultaneously. 
On another note, 3xpl aims to be the fastest block explorer by combining a rapid database architecture and a responsive web interface. The platform's ad-free user experience also stands out. 
Here are three more key features of 3xpl: 
More detailed information about 3xpl can be accessed on their website. You can follow developments via their Twitter account and become part of the community through their Discord channels. 
While using cryptocurrencies, investors seem to track many factors, one of them being wallet movements. The ability to monitor every transaction is a feature that sets this ecosystem apart from others. Therefore, choosing explorers that provide both user-friendly and professional tools can simplify this tracking process.