Wu Blockchain cited CryptoQuant data and said that there were 53,400 ETH inflows to Coinbase, the largest cryptocurrency exchange in the US. So what does this mean for the Ethereum price and investors?  
53,400 ETH Entry
The amount of coins transferred to exchange wallets is known as exchange inflow. Given that it costs money to move coins, there are three possible reasons why off-exchange wallets might send their holdings here. Investors are most likely to send their coins to sell them when there is an entry to the spot exchange. This is therefore seen as a sign of a drop in prices. For this reason, Wu Blockchain's recent statements are very important.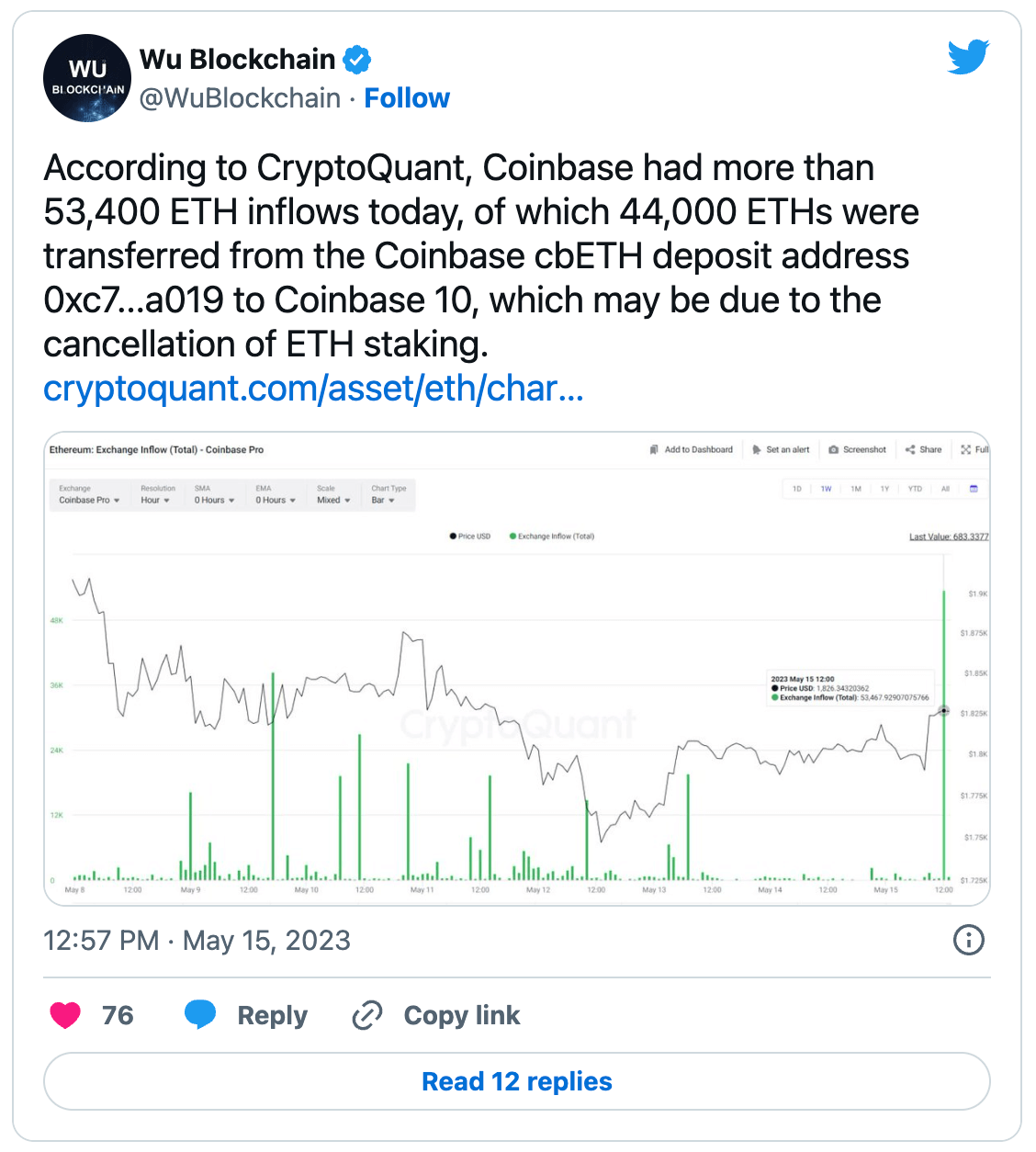 The second reason could be trading in the volatile derivatives market. Finally, from time to time, investors may send their assets to exchanges for the purpose of staking, earning airdrops or simply re-trading. In these cases, there are not many conclusions to draw about pricing or volatility. The reason for this movement is usually interpreted as neutral.   
Despite all these reasons, much of the movement was related to an internal Coinbase wallet, so the impact on the ETH price was also neutral. Wu Blockchain reported that 44,000 ETH was transferred between Coinbase wallets, which could be due to the cancellation of ETH staking.  
ETH Price
With a market capitalization of $224.3 billion, ETH is trading at $1,823 at the time of writing. At this point, it can be stated that ETH has remained relatively stable in the last 24 hours.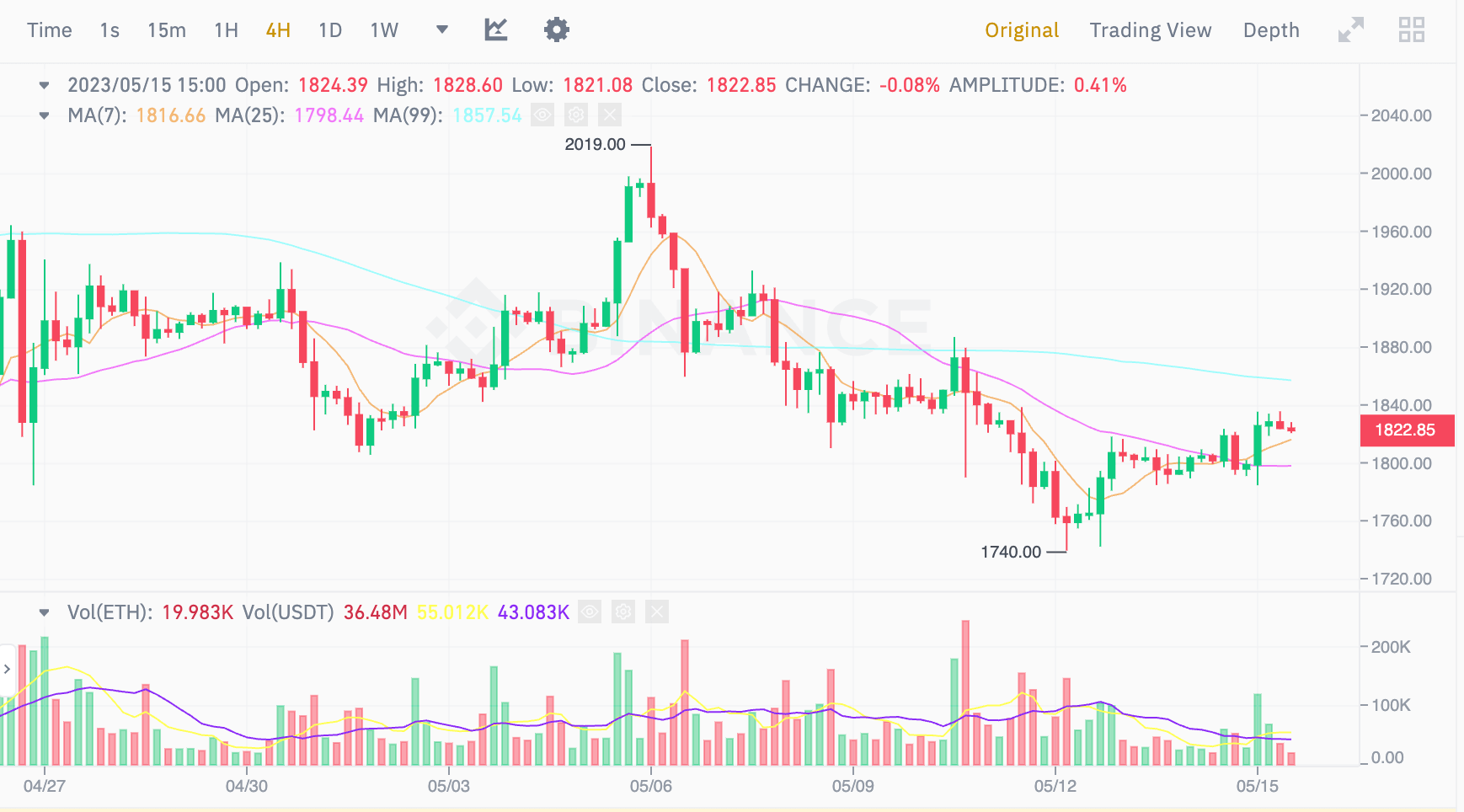 In addition, ETH rose as high as $ 2,019 on May 6 and bottomed at $ 1,740 during the decline before charting a new downward trend. According to analysts, ETH transferred to Coinbase had no impact on the price. At the moment, however, the cryptocurrency market is uncertain and investors may want to be cautious.