According to data from Google Trends, the search frequency for "AI", an acronym for artificial intelligence, has reached record-breaking levels. Even though AI searches have hit an all-time high, they have yet to match the record set by Bitcoin (BTC) in 2017. 
AI Search Frequency Hits a New Record
Google Trends data indicates that search interest in AI has peaked at 89 in the United States and worldwide. Although this is still less than the 100-point search interest that Bitcoin garnered during its record-breaking near $20,000 price surge in December 2017, it signifies a record in AI searches. 
Artificial intelligence, a subject dominating recent headlines and showing no signs of fading away, is considered by some to be the next big thing after cryptocurrency and metaverse. OpenAI executives, in a blog post dated May 23, warned that AI would exceed expert-level skills in most areas and become as productive as one of today's largest companies within the next decade, emphasizing that AI is more than just a passing trend.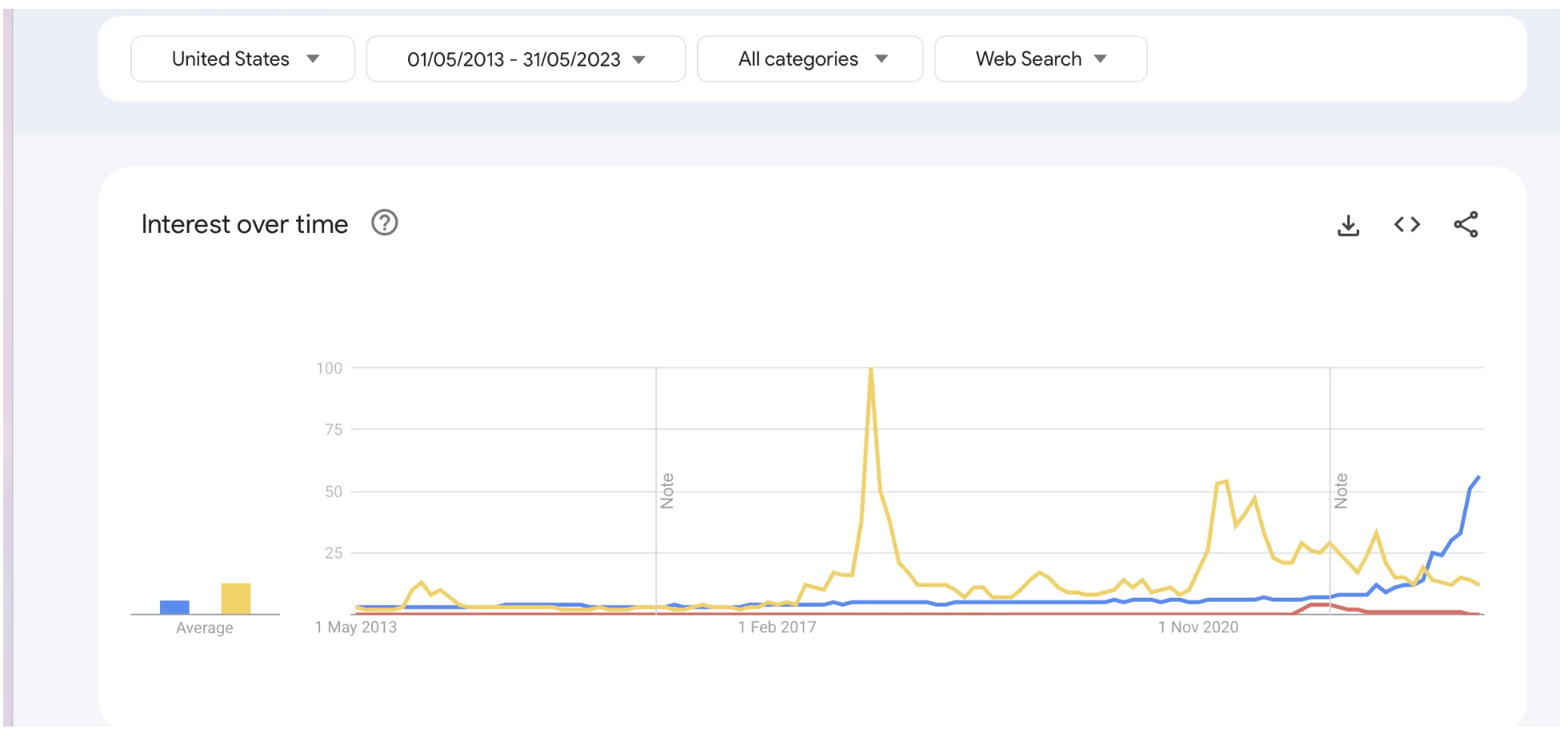 As per a May 31 report by Business Insider, Mark Schilsky, a technology expert from Alliance Bernstein, stated that the hype around AI still falls short of Bitcoin's ultimate hype. Schilsky's analysis primarily focuses on search data in the US, comparing AI, metaverse, and Bitcoin – the three most popular segments in the technology industry over the last decade. He demonstrated that the search volume for AI, although increasing to record levels, remains far below that of Bitcoin. 
Chinese Interest in AI Surges
The data show significant differences in China, where Google and cryptocurrencies are banned. According to Google Trends, Chinese users have demonstrated substantial interest in AI compared to Bitcoin on a monthly basis since May 2013.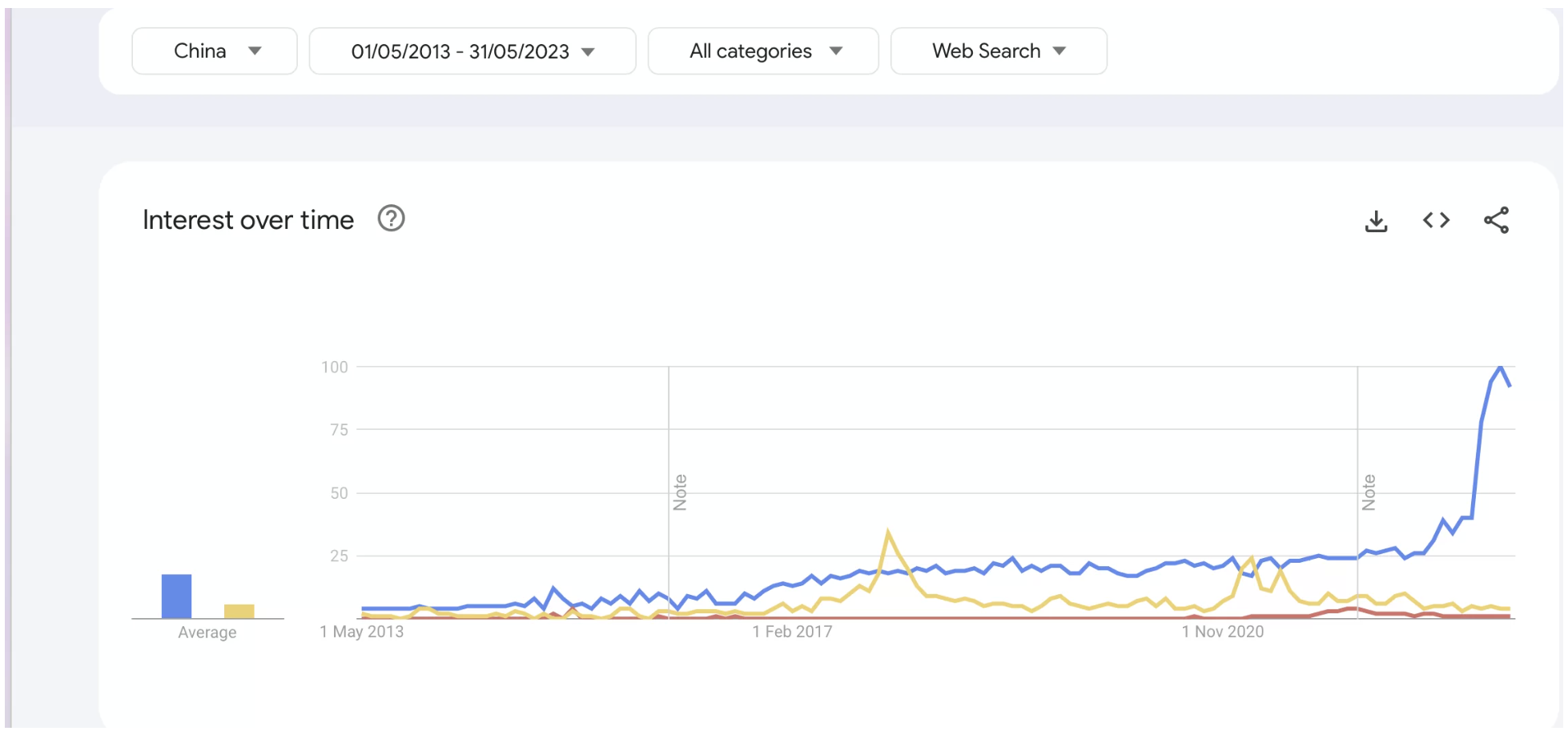 In the past decade, there have only been three instances where Bitcoin search frequency exceeded AI in China, all coinciding with significant developments related to Bitcoin. 
Bitcoin first surpassed AI in search frequency in China in November 2013, around the same time its price hit a record high of $300 on the now-defunct cryptocurrency exchange Mt. Gox. It regained the lead in December 2017 when its price nearly hit $20,000. 
The third and most recent surge happened in February 2021, when the price of the leading cryptocurrency rose above $43,000 following the news of Tesla purchasing $1.5 billion worth of Bitcoin and beginning to accept Bitcoin payments. 
Things reversed dramatically after China banned cryptocurrencies in 2021.