The leading cryptocurrency continues to find buyers above the $30,500 mark at the time this article is being prepared. Meanwhile, in countries grappling with high inflation, Bitcoin (BTC) has reached historical highs. This is a situation fueled by both local currencies weakening against the dollar and regional demand. But what do experts expect for cryptocurrencies? 
Crypto Currencies Forecast Commentary
Rekt Capital, the first popular analyst, was expecting more increase due to the closures above $30,000 made by the king cryptocurrency. If the weekly closure happens this way, we could see even more serious increases in cryptocurrencies in the coming days. 
BTC was rejected from the $30,000 resistance in mid-April. Let's see if BTC can maintain this level?
Crypto Tony, on the other hand, stipulates a consolidation above $31,000 for BTC. According to him, this is possible, and if it happens, BTC could reach a new annual peak at $32,000.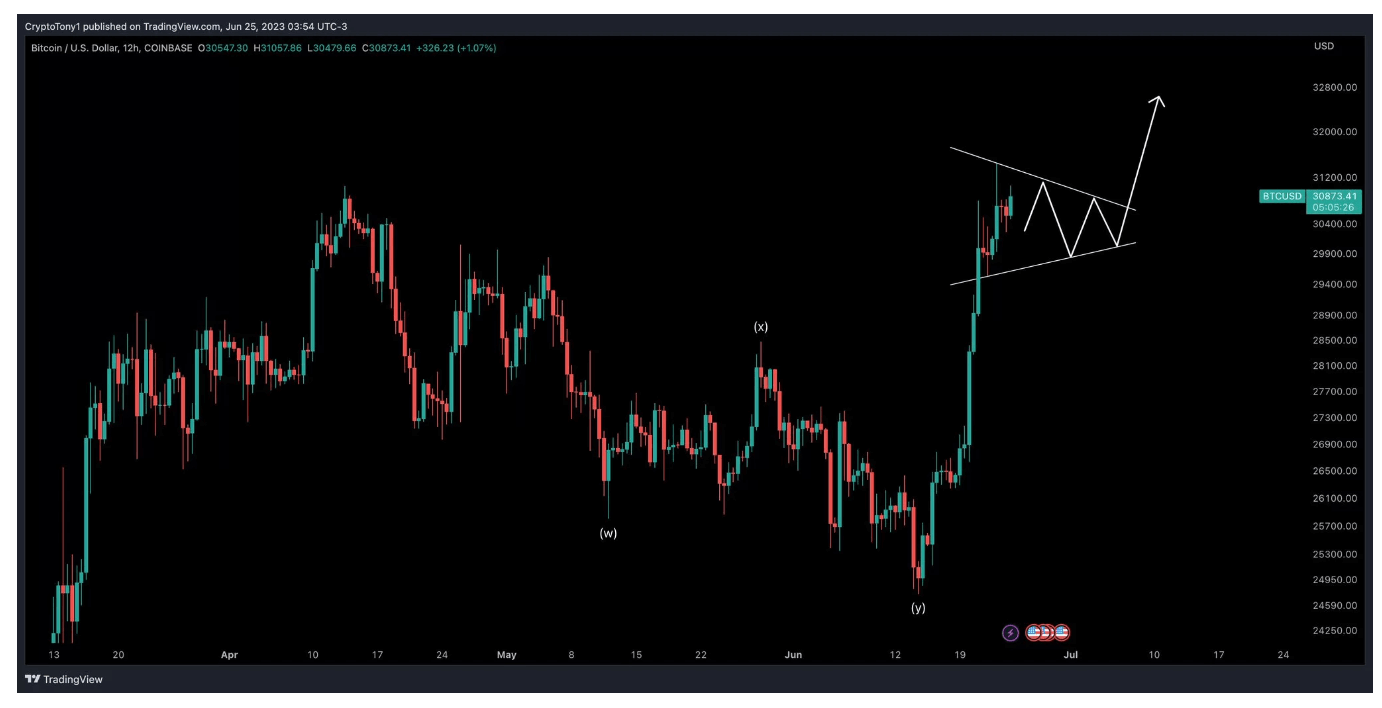 Michaël van de Poppe, the founder and CEO of Eight, questioned the ability of the bulls to continue the upward momentum. 
I'm not sure if we'll continue to run from here, but during uptrends, you're likely to see the price continue to run rather than deep corrections. If we have a correction, I would buy from $28,500.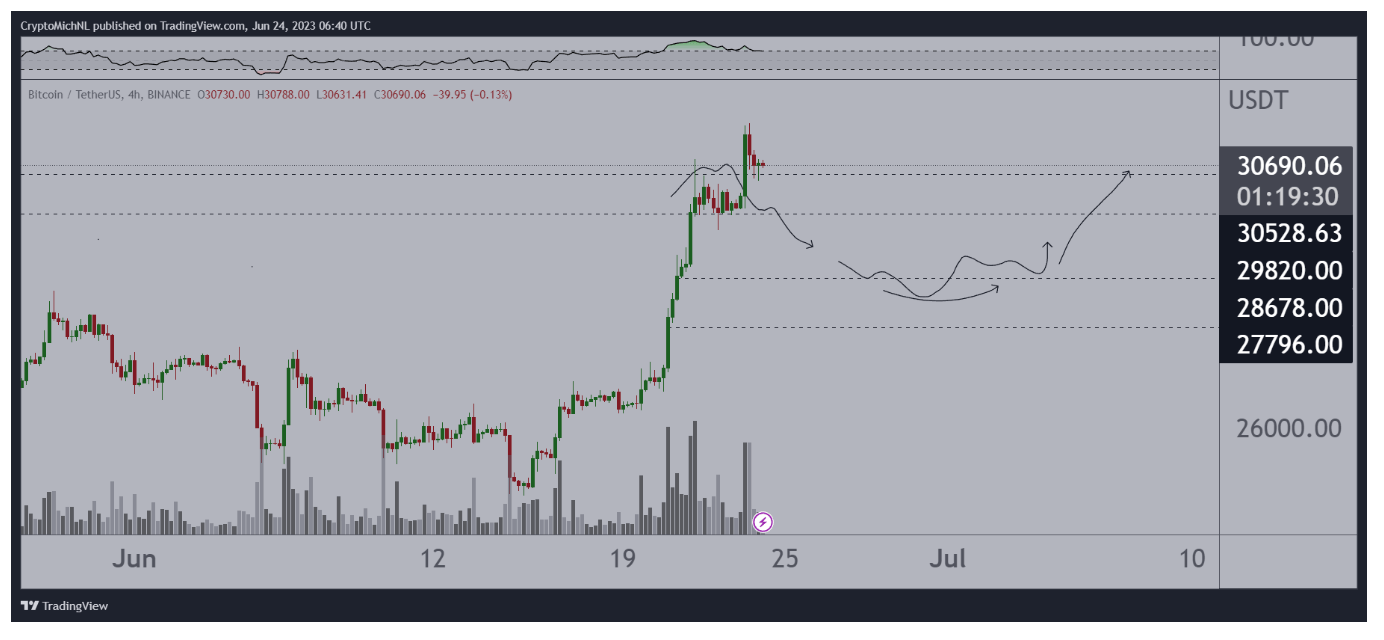 Poppe said that investors are eager to buy in case of drops below $30,000. 
Bitcoin Hits ATH in 3 Countries
Despite the decrease in volatility against the US dollar, Bitcoin managed to break new records in three countries this week. In Argentina, Venezuela, and Lebanon, BTC reached its highest levels ever against the local currency. In these countries, this trend continued throughout 2023 as inflation and macroeconomic policy choices rapidly eroded purchasing power. 
In Turkey, BTC approached its peak in 2021 (approximately 850,000 TL). If BTC or the exchange rate continues to increase, Turkey will become the fourth country after approximately a 10% increase. The steady depreciation of the local currency in Turkey causes the BTC to rise in TL. Since the beginning of this year, TL has lost about 35% of its value against the dollar. Considering that the inflation of the dollar is about 6-7%, the dimension of the loss of purchasing power only from the exchange rate is painfully revealed.