According to a recent report by blockchain security firm Beosin, the cryptocurrency market has recorded a loss exceeding half a billion dollars from hacking and other illicit schemes in the first half of the year. 
Beosin's recently published security data shows that in the first six months of 2023, the web3 domain experienced a loss of $655.61 million in total from hacking, phishing scams, and malicious transactions. The security company Beosin pointed out that 108 hacking attacks led to a loss of funds worth $471.43 million. The losses resulting from 110 rug pulls and phishing scams were respectively $75.87 million and $108 million. 
Significant Drop in Losses!
According to Beosin, the losses resulting from hacking incidents between January and June this year are significantly lower than the losses occurred in the first and second halves of 2022. The security company stated: 
In the first half of 2022, the total loss from attacks was ~$1.91 billion and approximately $1.69 billion in the second half of 2022, while this value dropped to $470 million in the first half of 2023.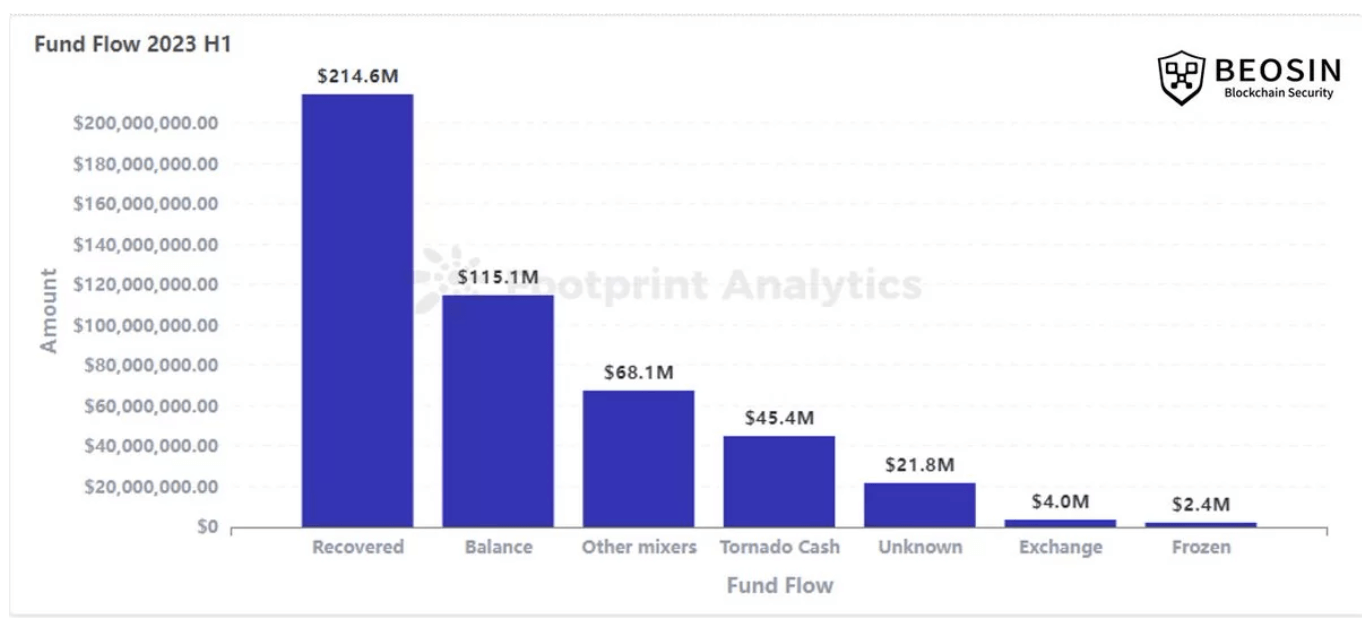 Gargantuan Loss!
Most of the hacking incidents involved losses ranging from $1 million to $10 million. However, in one case, the concerned amount was over $100 million. The company further detailed the distribution of loss amounts in hacks: 
Distribution of loss amounts in hacks: 1 incident of loss exceeding $100 million, 1 incident between $10 million and $100 million, 7 incidents between $1 million and $10 million: 23 incidents.
Beosin added that about $215 million, or 45.5%, of the cryptocurrencies seized by malicious actors have been recovered, and explained: 
In 2022, only 8% of hack incidents were recovered. $113 million of stolen assets were transferred to exchanges: $45.38 million to Tornado Cash and $68.14 million to other exchanges.
All malicious transactions that have occurred since the launch of cryptocurrencies have had rather negative impacts on pricing. It is indicated that a degree of confidence could be restored to the markets with the implementation of the regulatory actions currently on the agenda.