Nicholas Merten, a popular figure closely tracked by cryptocurrency investors, expects to see significantly lower price levels in Bitcoin (BTC), despite it standing considerably distant from the lowest levels of the year. 
Merten predicts a drop to $12,000 for Bitcoin by September
During his latest strategy session, Merten expressed that Bitcoin appears primed for a consistent downtrend in the upcoming months. He shared a chart predicting a swift drop to approximately $12,000 for BTC by September, noting: 
We are very close to the turning point where our primary momentum indicator can be set for a brief period of reversal in the weekly time frame of Bitcoin's price.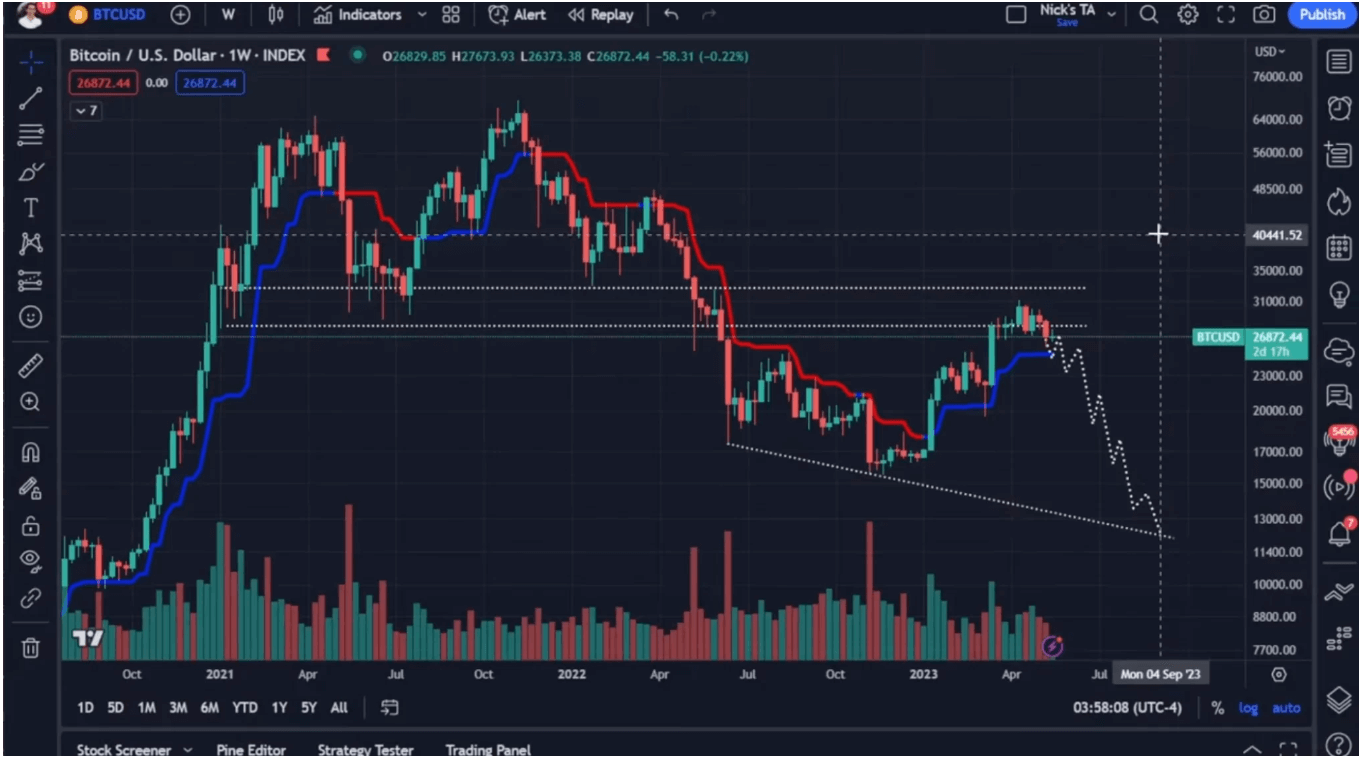 Emphasis on Break in Bitcoin's Correlation with Tech Stocks
Merten further drew attention to Bitcoin's recent decoupling from technology stocks, despite consistently exhibiting a high correlation in the past. According to the crypto analyst, while tech stocks like Microsoft and Nvidia are climbing, BTC's price is falling: 
Bitcoin has definitely had some good price actions over the last few months. However, the question you must ask yourself right now is whether this will continue. If you bought in November 2022 or even if you are thinking about buying now, ask yourself: Will Bitcoin still be the frontrunner? Because what we've seen over the last few months looks a lot like the price action we've seen. The range used as support in the last bull market is acting as resistance this month. We didn't even rise to the upper band around $32,000 to $33,000, which many people set as their exit target from the market. People tend to set their expectations too high, keep changing their targets, and end up not profiting and being caught on the wrong side.