Bitcoin price is unable to maintain $27,200 and investors are worried about further losses. According to the popular analyst, they are not wrong. The king cryptocurrency has lost its direction and the unpleasant days for investors continue. Declining volumes, weakening risk appetite and fading hopes for Fed rate cuts in 2023 are the basis for losses.
Bitcoin (BTC)
Crypto Ed, a popular and closely followed crypto analyst, pointed to the gap in CME futures for the next stop. "Where the action is right now is really in the lower timeframe; the higher timeframe is not really exciting," Ed said in his latest market update during the day.
CME gaps are usually targets that Bitcoin price is likely to visit. Many times in the past, Bitcoin price has moved to fill these gaps. The downside CME gap lies between $26,500 and $26,800. The latter level marks the recently visited regional bottom.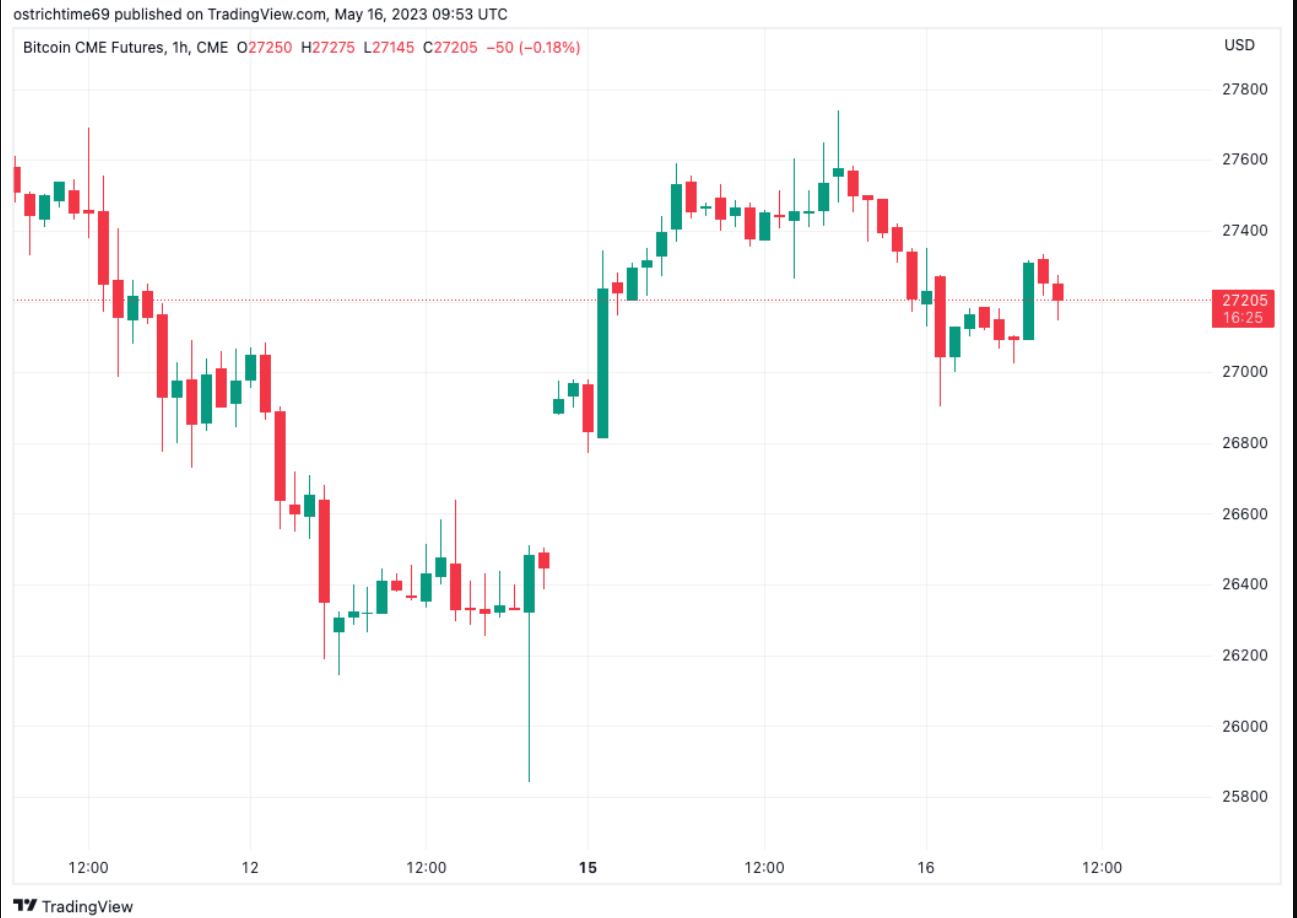 What About Cryptocurrencies?
Crypto Ed says that a visit to the gaps below and a subsequent bounce could take the price to $28,800 and above. But there's a problem: the reaction buying that followed the last visit failed to help Bitcoin price hold above $28,000. This suggests that closes below $27,200 could lead to bigger losses.
Crypto Ed points to $24,000 as a target. The second analyst, Jackis, believes that bearish setups on the daily chart could break down, noting the bullish outlook on the weekly chart. To this end, the chances of higher levels on weekly timeframes continued despite the current pullback.
"It is important to note that the weekly structure remains bullish and in the event of a pullback from here or deeper, there is a potential HL in an uptrend that should lead to a break of 31K until proven otherwise".
On the other hand, Fed chair Powell will make remarks on Friday evening. Until then, all days for the week, including today, will be dominated by Fed members' speeches. Yesterday we saw statements that there might not be a ceiling announcement in June and Bitcoin did not welcome that.