The group of investors less surprised by the fluctuations in the cryptocurrency market are fan token traders. As expected, the altcoin of the championship favorite, Sevilla, saw a significant rise. However, similar to Galatasaray's token, the fan token of Sevilla experienced a similar fate. So, should you buy the Sevilla Token? Here are the details. 
Should You Buy Sevilla Fan Token?
Minutes ago, the champion of the UEFA Europa League was announced. Sevilla triumphed over Roma in a penalty shootout. Developments of this kind often result in a decrease in fan token prices, as we have witnessed with the recent example of Galatasaray. The expectation is bought, and when the event occurs, investors tend to sell. We can say that a decrease surpassing 20% is unsurprising under such circumstances. At the time of preparing this article, the altcoin within the Chiliz ecosystem is being sold at $1.84, representing a 20.6% decrease. 
We will likely witness a lack of significant demand for the token until the new league begins. Therefore, investors should be prepared against further risk of loss. 
Should You Buy CHZ Coin?
As the football leagues are drawing to a close, CHZ Coin may face a lack of serious demand unless new partnerships are announced. While historical cycles work in most altcoins, the situation is a bit different in CHZ and its ecosystem's fan tokens. Here, there are seasonal cycles. As the leagues approach their beginnings, interest in fan tokens of the best-prepared teams starts to increase. Later, certain fan tokens come to the fore based on league performances. When the championship favorite candidates are clear, fan token prices approach their seasonal peak. 
In other words, those who should follow the performance of CHZ Coin and other altcoins in its ecosystem are not technical analysts, but football commentators.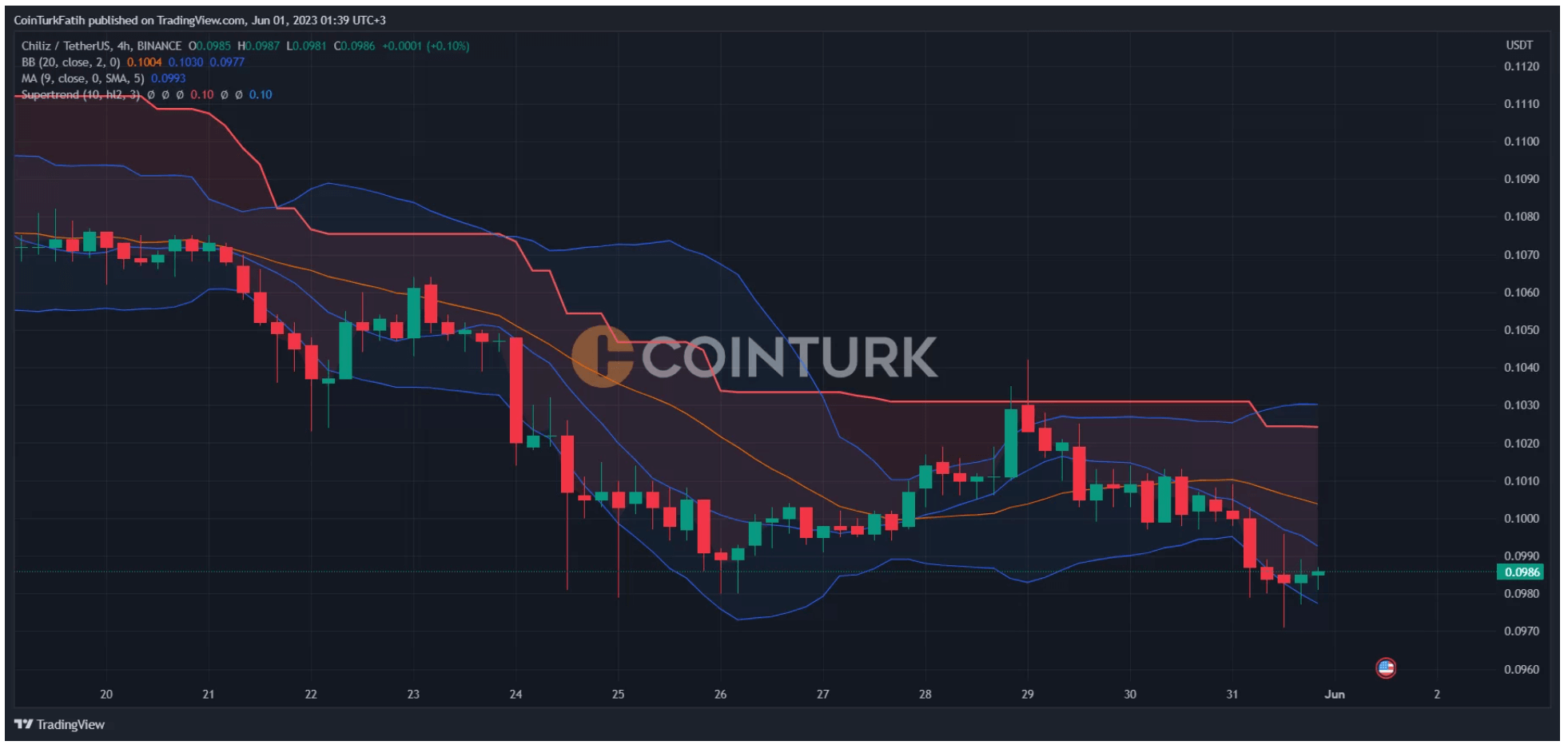 At the time of writing, the CHZ Coin price is found buyers at $0.0986. The crucial support at $0.1 was lost. Sales that accelerated on May 29th resulted in the support being shattered. 
The price had also dropped to this range in January, but it climbed up to $0.32 due to a general market recovery and leagues. The current region could be reasonable for gradual purchases, as we have seen it recover from these bottom levels several times in the past. In March 2021, the price was able to sustain above $0.06, and the previous bottoms were at the $0.083 level. This region can be monitored as the last bottom support if the decline continues.