The meme coin with the largest market value, Shiba Coin, witnessed a double-digit loss in May as it lost investor interest. Nevertheless, this doesn't affect its long-term outlook. But what are the expectations for June? We're examining what investors need to watch out for and providing the current predictions for Shiba. 
What Happens to Shiba Coin?
Shiba Inu (INU) showed weak performance in May 2023. Yet, on-chain readings suggest that things might not worsen. The meme coin community is returning to its roots as interest in lower market value meme coins like PEPE declines. While newly emerged memecoins like PEPE and DOGELON Mars were growing, Shiba was shrinking. Now, the opposite may occur. 
The launch of Shiba Inu's cold wallet revived the growth of the SHIB network. On May 26, Shiba Inu saw 2,538 new addresses. Since then, it continues to create an average of 1,500 new addresses daily.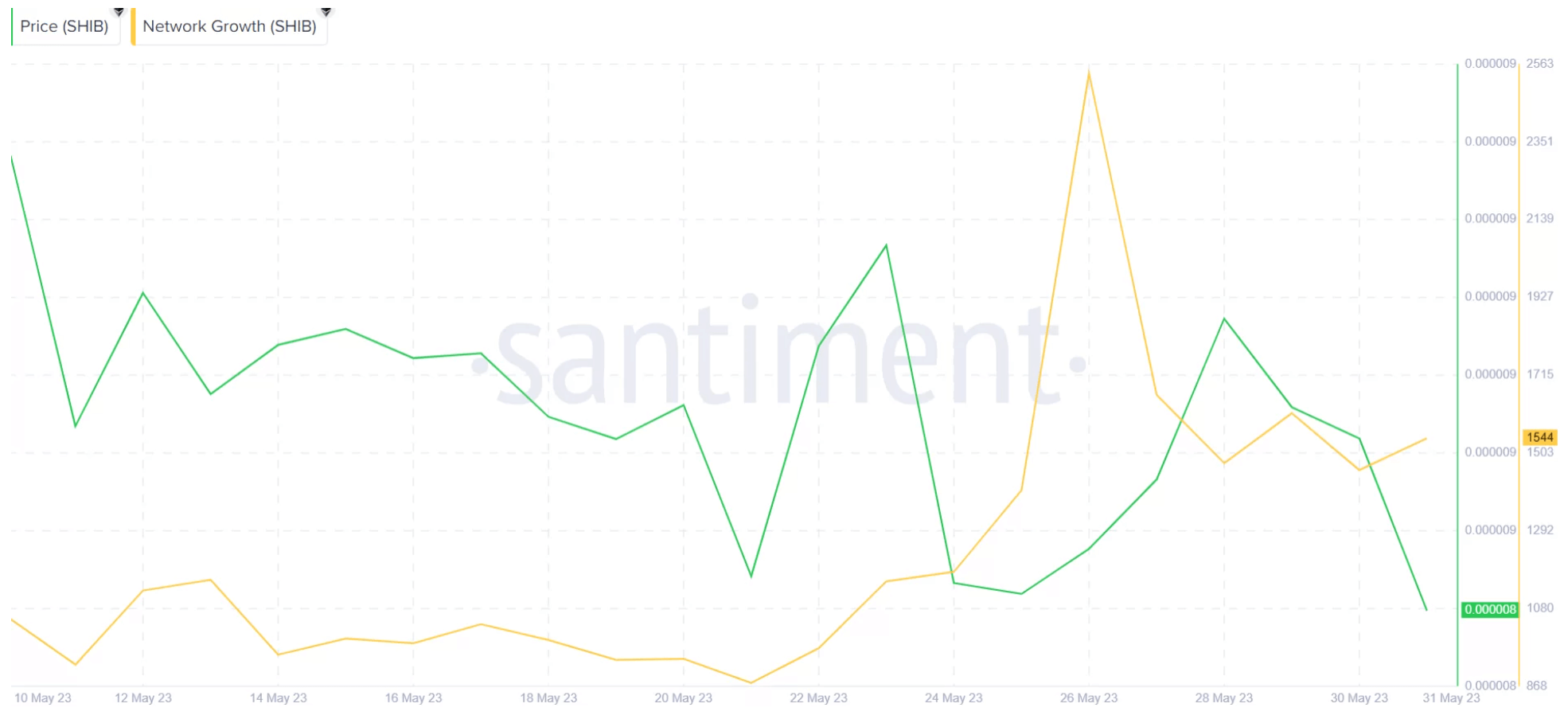 This suggests a potential bright short-term future for Shiba Coin investors. 
Shiba Coin Future and Price
The increased pace of new users joining the network is positive for the price. Considering how PEPE and other meme coins that made waves in May are now losing interest, investors are shifting their focus to SHIB and other resilient meme tokens. If this trend continues, SHIB's price could possibly surpass the resistance of $0.000009. 
Another detail supporting the bullish expectation is hidden in the order book. Currently, SHIB owners have placed orders to buy 1.1 trillion SHIB tokens, while sellers have 1 trillion SHIB ready for sale.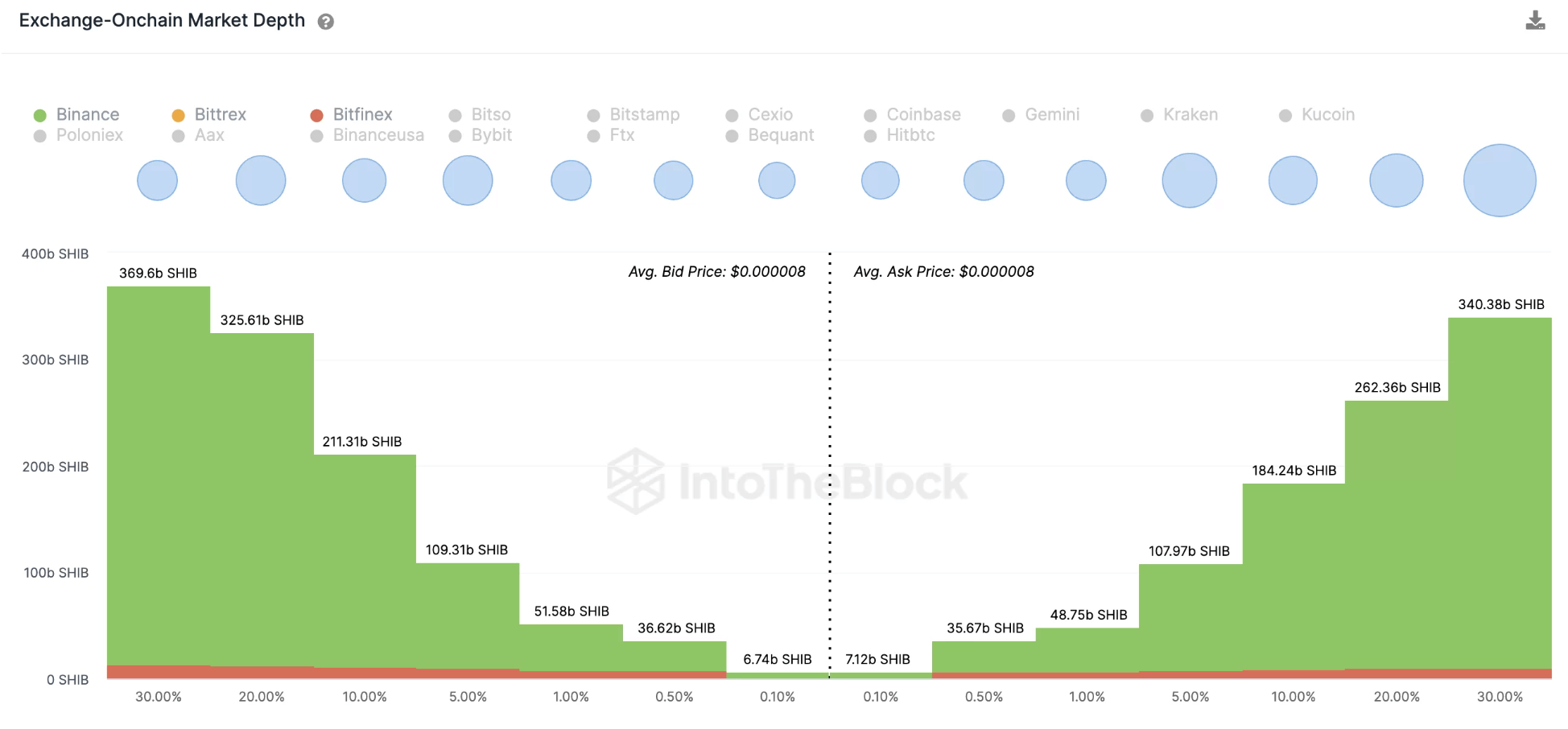 When demand on exchanges exceeds the current supply, competition increases and exerts some upward pressure on the price. Right now, there is a supply gap of 1 billion SHIB. This indicates that the resistance could be surpassed more easily when buyers become active. 
In the short-term future, if the current positive atmosphere persists, Shiba Coin investors may see a price reaching $0.000011. For the bullish outlook to continue, it's vital to maintain the support of $0.000008. If this support cannot be maintained, the bullish outlook will be shelved, and we'll likely see the price drop towards $0.0000075. 
Of course, this is the cryptocurrency market, and the price may not always go in the expected direction.