Surge in Tech Sector Drives Bitcoin's Bullish Trend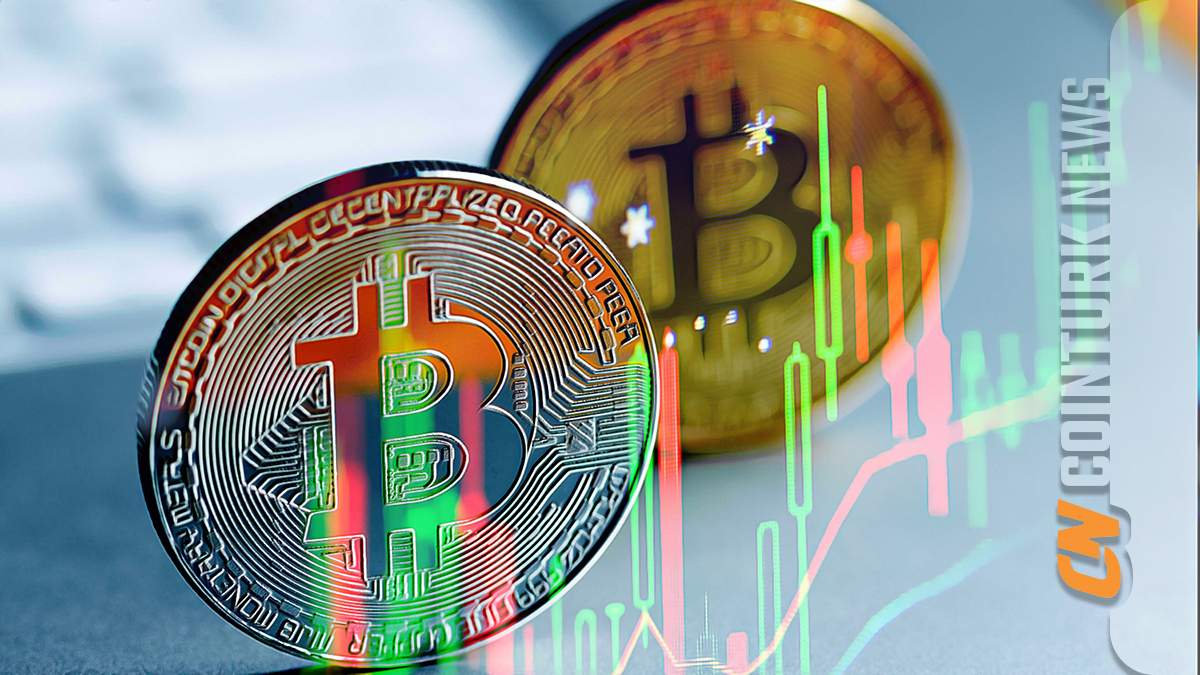 Investors are flocking to tech companies with unprecedented interest lately. The NASDAQ 100, the stock market index representing the U.S. tech sector, demonstrates an upward trend after mostly declining during 2022. The index has soared over 30% since the beginning of the year, and the upward trend is expected to continue. This scenario indicates an extremely favorable trend for Bitcoin (BTC).
The Rising Trend of the NASDAQ 100 Index
A combination of factors such as the AI revolution and cost-cutting measures announced by companies like Meta and Amazon spurred the rise in the NASDAQ 100. Fear of missing out (FOMO) has driven investors back to tech stocks. For instance, the surge in NVIDIA's share price led the company to reach the exclusive trillion-dollar market value club.
All of this indicates a bullish trend for Bitcoin and the rest of the crypto market, which tends to move in sync with the NASDAQ 100 Index. Particularly for Bitcoin, which has appreciated more than 65% since the start of the year, this signals a continued rise.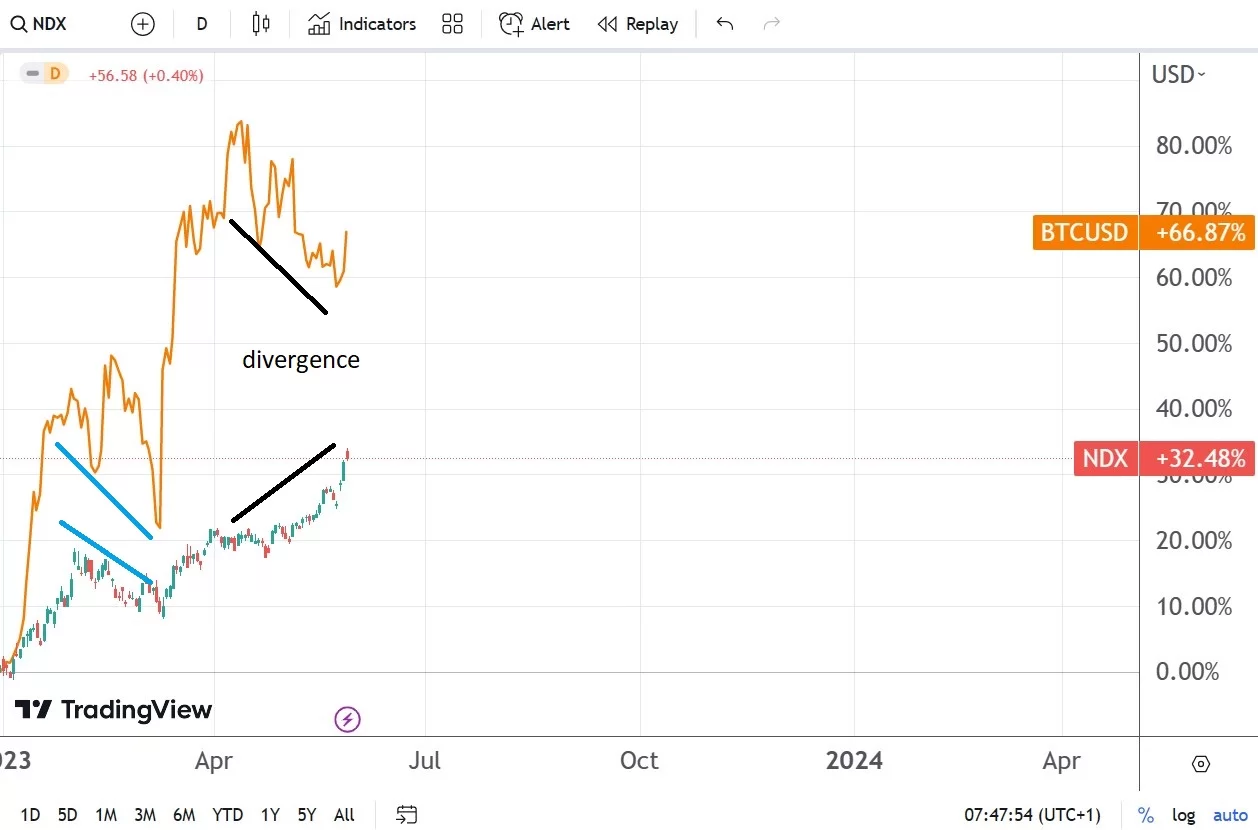 Bitcoin Price Movement Lags Behind the NASDAQ 100 Index
Bitcoin has long been trading in a tight and positive correlation with the NASDAQ 100 index. For example, Bitcoin followed the tech sector index into a bear market last year. After the NASDAQ 100 Index bottomed out in late October 2022, Bitcoin followed suit.
Moreover, their price movements were identical up to a point this year. That is, both rallied at the start of the year. Afterward, both the NASDAQ 100 index and BTC underwent a correction. However, they then diverged as Bitcoin's price fell while the tech sector index continued to rally. Given the positive correlation between the two, it can be said that Bitcoin reaching its highest level of the year is just a matter of time, provided the tech sector's rally continues.