Bitcoin (BTC), the world's largest cryptocurrency by market capitalization, came under selling pressure after crossing the $ 30,000 level. Data reveals that Bitcoin whales are using the drop in price as a buying opportunity.
Bitcoin Whales Accumulated 84,897 BTC in the Last 5 Weeks
Crypto data platform Santiment reported that whale-level key Bitcoin wallet addresses have been accumulating BTC at a steady rate for the past five weeks. According to on-chain data provided by the crypto data platform, Bitcoin wallet addresses holding between 1,000 and 10,000 BTC and identified as whales have accumulated approximately 85,000 BTC over the past few weeks.
In his assessment of the BTC accumulation of whale-level wallet addresses, Santiment said, "Large whale wallet addresses have entered a steady accumulation process over the last 5 weeks, accumulating a total of 84,897 BTC while the price was stable. In the previous accumulation cycle in January, the price rose 34.4 percent."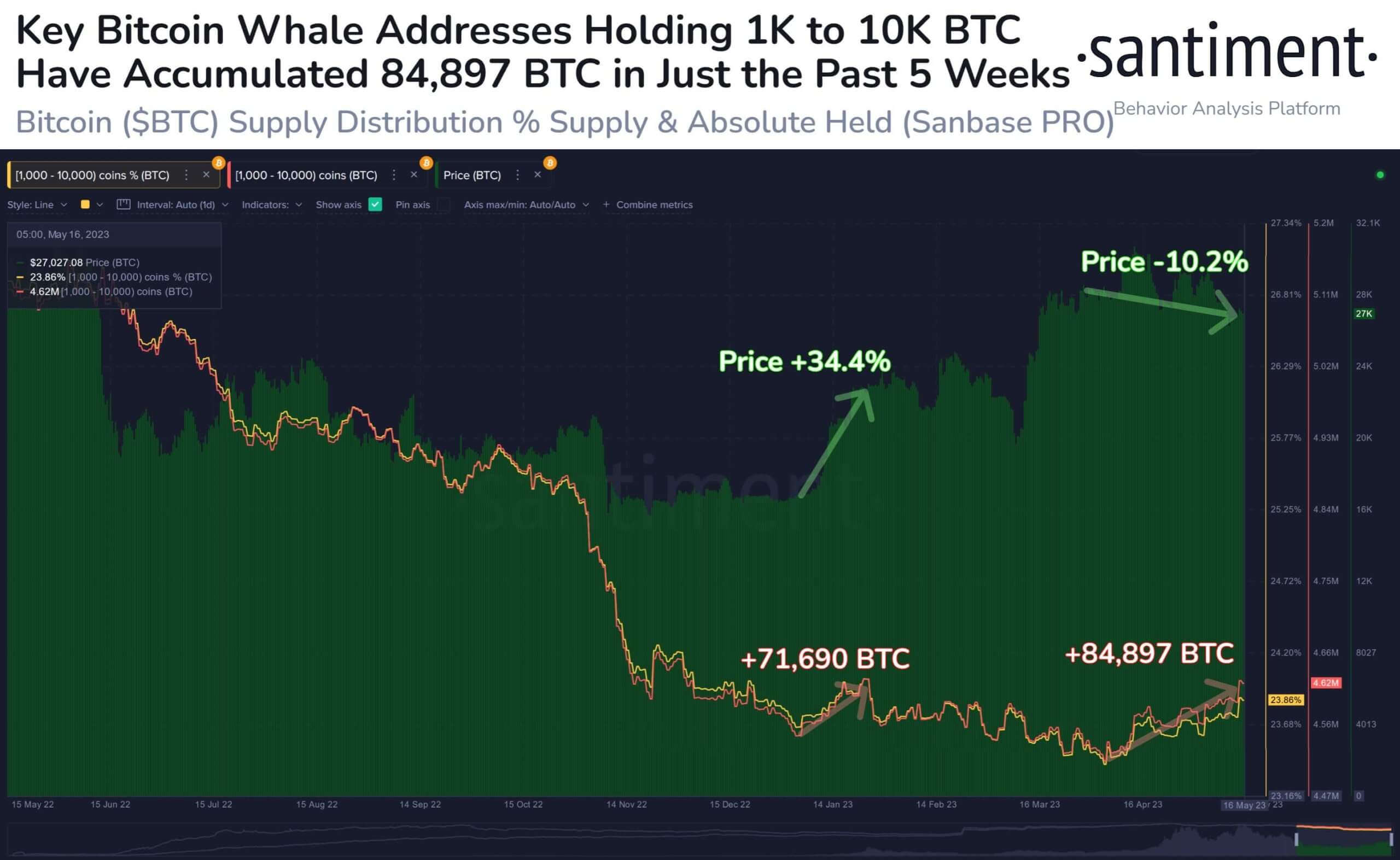 On the other hand, it seems that a large number of BTC are exiting cryptocurrency exchanges, which could serve as a catalyst to raise the Bitcoin price. Renowned cryptocurrency analyst Ali Martinez revealed that more than 20,000 BTC have been moved from cryptocurrency exchanges in the last 24 hours.
What's Next for Bitcoin?
The biggest concern for investors is what will happen next for the BTC price, where will the price go? Michael van de Poppe, a well-followed cryptocurrency analyst, believes that in the short term, Bitcoin needs to cross the 200 MA or EMA, or $27,600, on the upside, after which the BTC price could rise somewhere in the range of $38,000 to $42,000.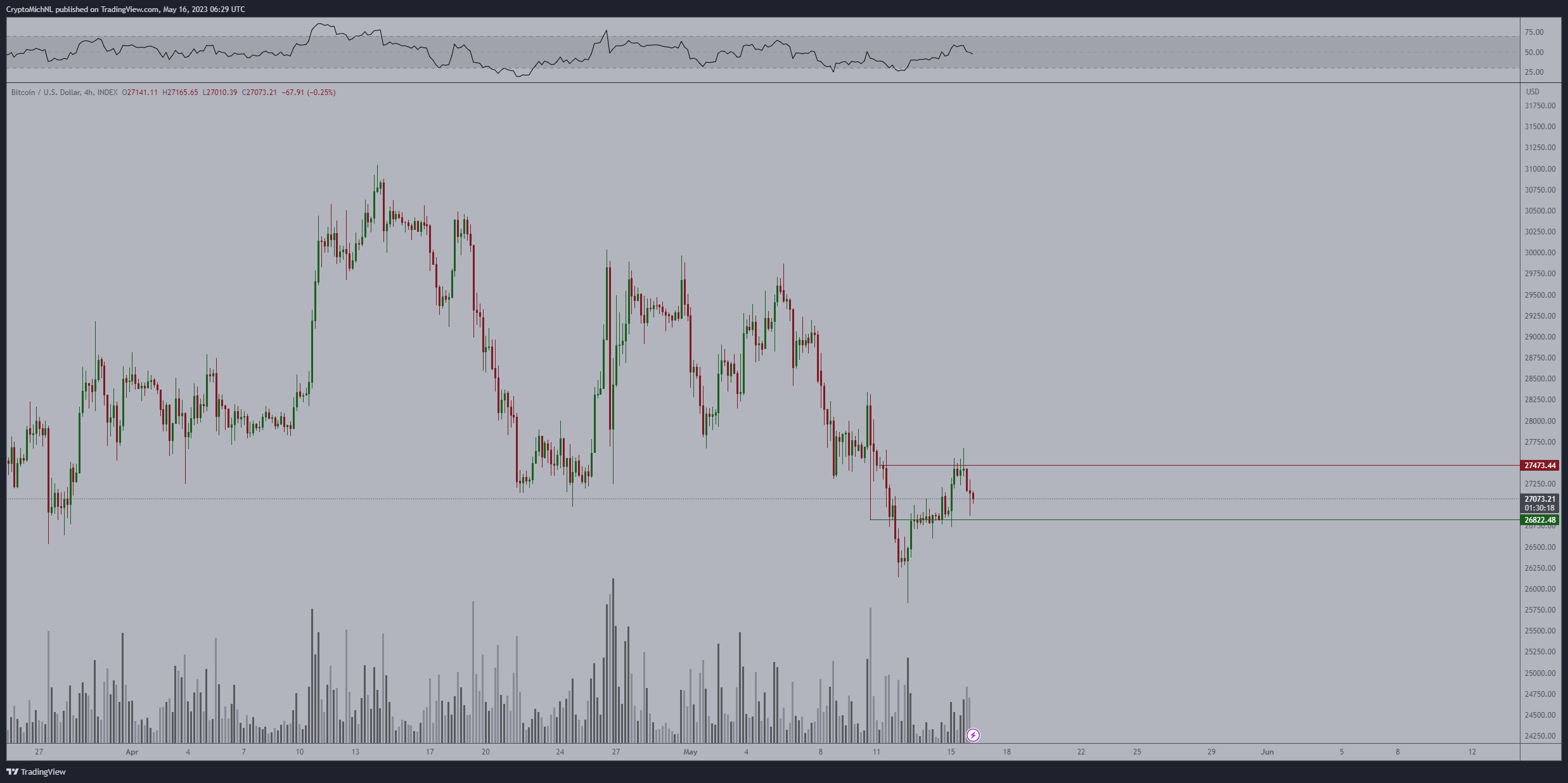 In the current outlook, BTC is yet to cross the $27,600 level and remains under selling pressure, while van de Poppe listed the following as support levels to follow:
There is a zone where the price should hold above a level between $26,800 and $27,000. If the price falls below this zone, there will probably be a gradual decline towards $26,000 and below for a potential bullish divergence. Therefore, it would be good to hold around here and then it can be expected to break $27,500.