As we step into Thursday, June 1, we are finally leaving behind a May dominated by sellers. So, what's next? May concludes with approximately a 7% loss for Bitcoin (BTC). In the previous decade, BTC prices experienced a decline in May five times. With the impending close, the price is set for its sixth negative close, marking May as a month of downturn. But what does Chris expect?
Will Cryptocurrencies Rise?
Former ARK Invest analyst and current partner of venture capital firm Placeholder, Chris Burniske, touched upon a commonly misunderstood topic regarding the future of cryptocurrencies. According to Burniske, artificial intelligence (AI) and crypto will evolve together, rather than compete as many people believe.
It never ceases to amaze me how much people chasing hot money pools resemble mosquitoes drawn to light. Don't be a mosquito. 'Crypto is dead, long live AI!' is the current chorus of mosquitoes. Yet, in reality, both crypto and AI will thrive. However, good technology at the wrong price can be a bad investment. It's best to search where others aren't. One is currently filled with overvalued deals, while the other is overlooked and undervalued. Choose your fighter.
Furthermore, he targeted the 'crypto bears' who have fallen into the misconception that cryptocurrencies will never rise again.
Meanwhile, blockchains are open data networks that serve as a sublayer for smart contracts. It will be interesting to see how they work in harmony with automation and machine learning. At some point in the coming years, people will massively realize this, and the relevant blockchain systems will see a demand boom like Nvidia (NVDA).
The stock price of Nvidia (NVDA) soared from $149 on January 6 to $389 at the time of this writing.
Bitcoin Performance Over the Years
Bitcoin prices started neutral in May. Most investors were saying that the rising price from the previous five years would also rise this year, turning May into a month of increase. However, that didn't happen. If May closes like this, it will end with a 7% loss. June, like May, has also seen five years of increases in the past.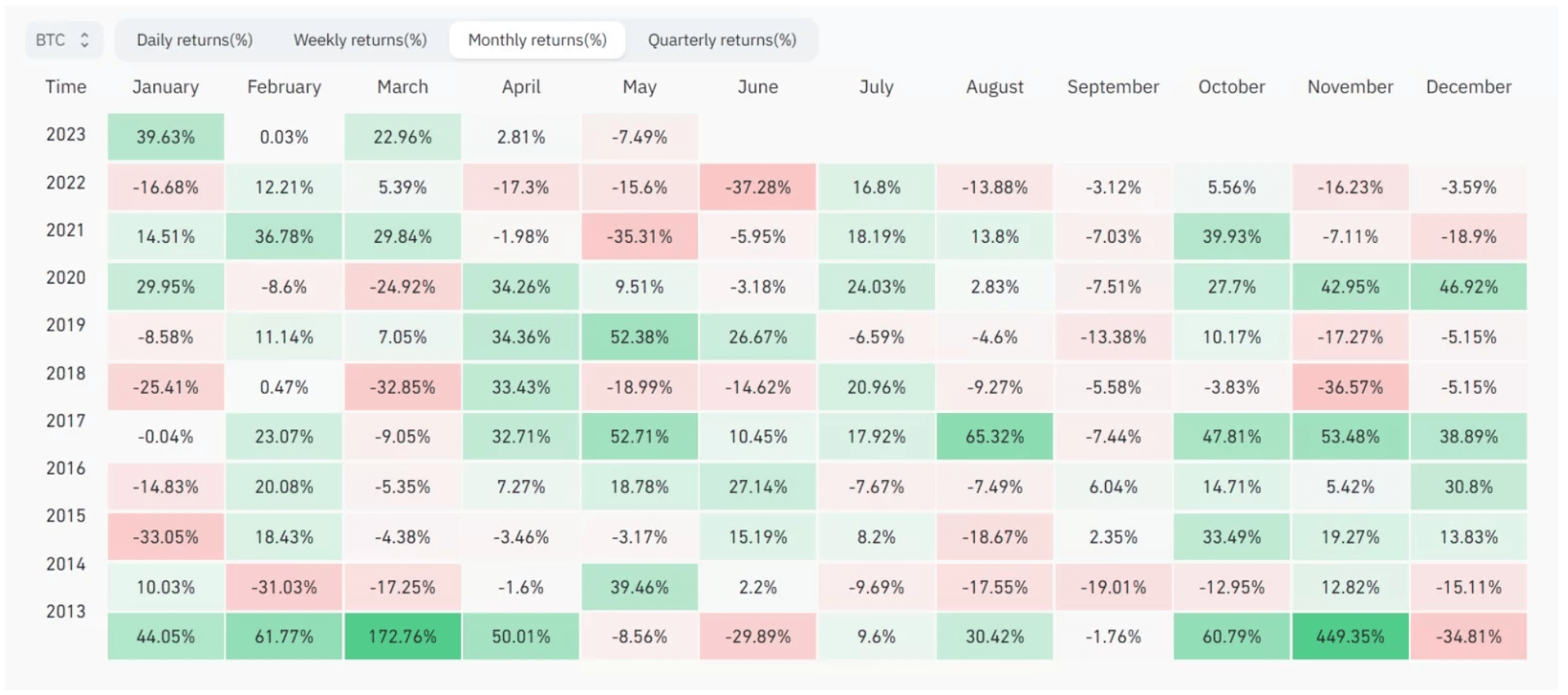 If Bitcoin prices witness a June rally this year, the balance will break in favor of the bulls.