Renowned crypto analyst Miles Deutscher states that the world's largest asset management company, BlackRock's application to the US Securities and Exchange Commission (SEC) to offer a spot Bitcoin Exchange Traded Fund (ETF), has caused an increase in institutional funds' Bitcoin assets. Even as investors start to voice their doubts about the impact of the SEC's approval of a spot Bitcoin ETF on the crypto market, the recent entries into the market and support from influential figures like Larry Fink are positive indicators, offering a hopeful outlook for Bitcoin's price and future. 
Institutions Increasing Their Bitcoin Assets
Deutscher claims that since June, institutional investors have increased their Bitcoin assets by approximately 20,000 BTC, suggesting that this increase is merely the beginning of a widespread institutional accumulation trend.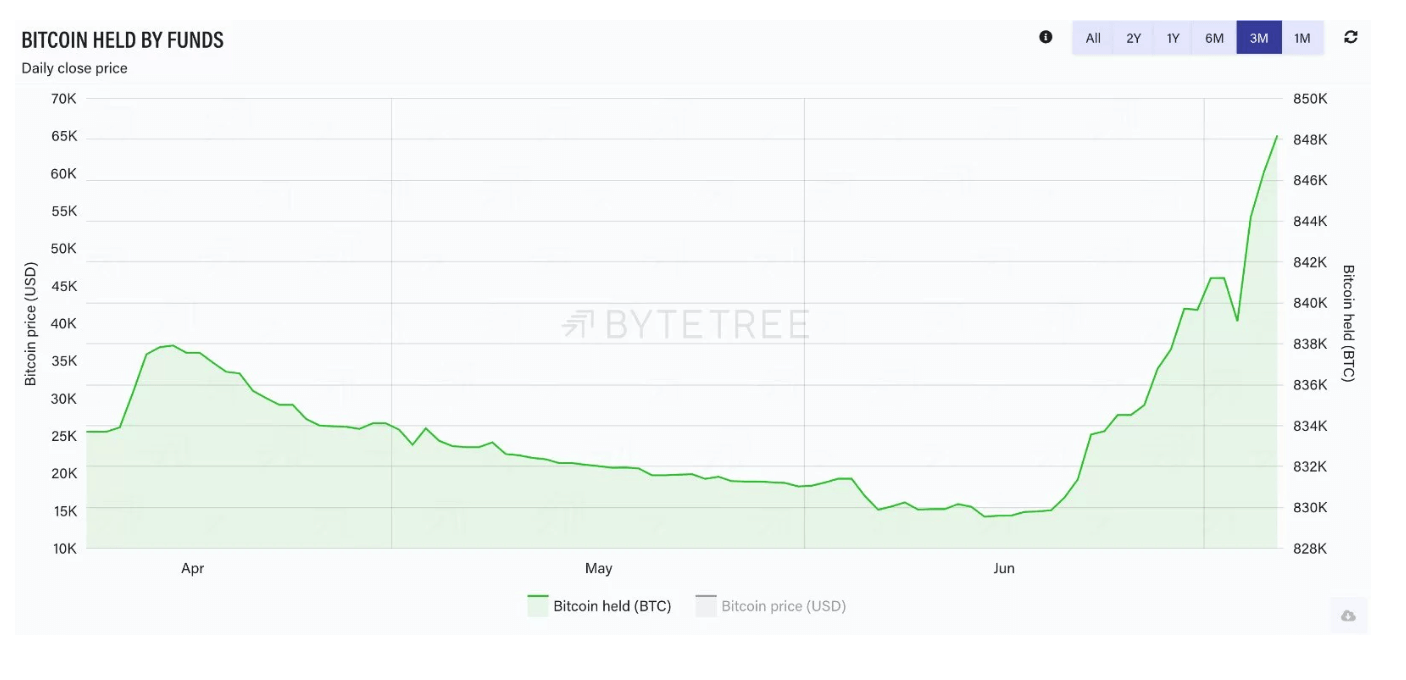 Crypto data platform Glassnode's data reveals a decreasing trend in the amount of Bitcoin held in crypto exchange wallet addresses. The number of BTC held in exchange wallet addresses is steadily declining, recently hitting the lowest level since March 14, 2018, at 2.26 million BTC. The data reflects a significant reduction in the amount of Bitcoin held on crypto exchanges over the past 1939 days.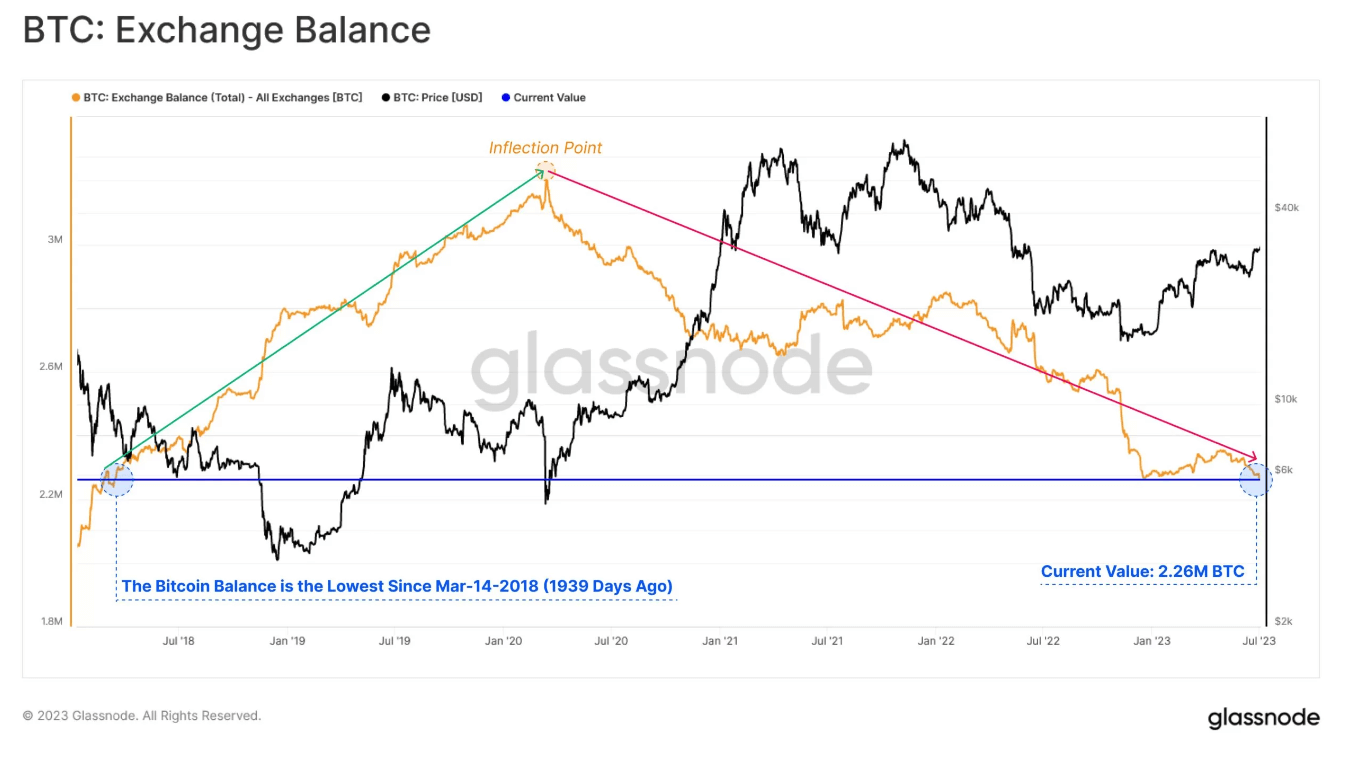 BlackRock's application for a spot Bitcoin ETF last month excited the crypto community and triggered a price rally that brought BTC to $31,000. Following BlackRock's SEC application, other major players like Fidelity and WisdomTree have also submitted their applications to the SEC to offer their spot Bitcoin ETFs. However, analysts at banking giant JPMorgan, including Nikolaos Panigirtzoglou, expect a similar trend to Canada and Europe, where spot Bitcoin ETFs have not received the expected interest. 
Including both futures-backed and physically-backed ETFs, crypto funds have not attracted investors' interest since the second quarter of 2021, even with exits from gold ETFs last year. 
Current Outlook for Bitcoin
The U.S. Nonfarm Payroll Change (ADP) data for June, announced on July 6, exceeded expectations and was announced as 497,000. Although the data coming in well above expectations caused a downturn in the crypto market, today's official government employment data, the Nonfarm Payroll (NFP) data for June, fell short of expectations, signaling a slight cooling in the U.S. labor market. 
Crypto funds have seen a total of $334 million inflow in the last two weeks, with inflows of $199 million and $125 million respectively in the previous weeks. The recent inflow of money into the crypto market indicates that the current sales are panic sales made by short-term investors. The monthly Moving Average Convergence Divergence (MACD) indicator on the Bitcoin chart has turned green again, indicating a positive outlook and that this decline will give way to a rise again.