As May 2023 comes to a close and June draws near, many assets in the cryptocurrency market appear to be eyeing a greener start to the new month. However, amongst over 25,000 cryptocurrencies, it might seem sensible that investing in all of them may not be a good idea, at least for now. 
For this reason, experts have shared a list of three crypto assets that might be wise to avoid investing in June 2023, taking into account various crypto ratings, past price trends, and the latest developments (or lack thereof). 
Kusama
(KSM)
Regrettably, Kusama (KSM) continues to be featured on the "avoid" lists due to low ratings of 'E-' or 'very weak' for adoption and technology, and 'D+' or 'weak' for market performance (with an average grade of 'E') according to Weiss Crypto Ratings (WCR). Simultaneously, the asset had a 'CC' grade from Wikirating's Crypto Rating Index (CRI), indicating it is currently 'quite vulnerable' to failure.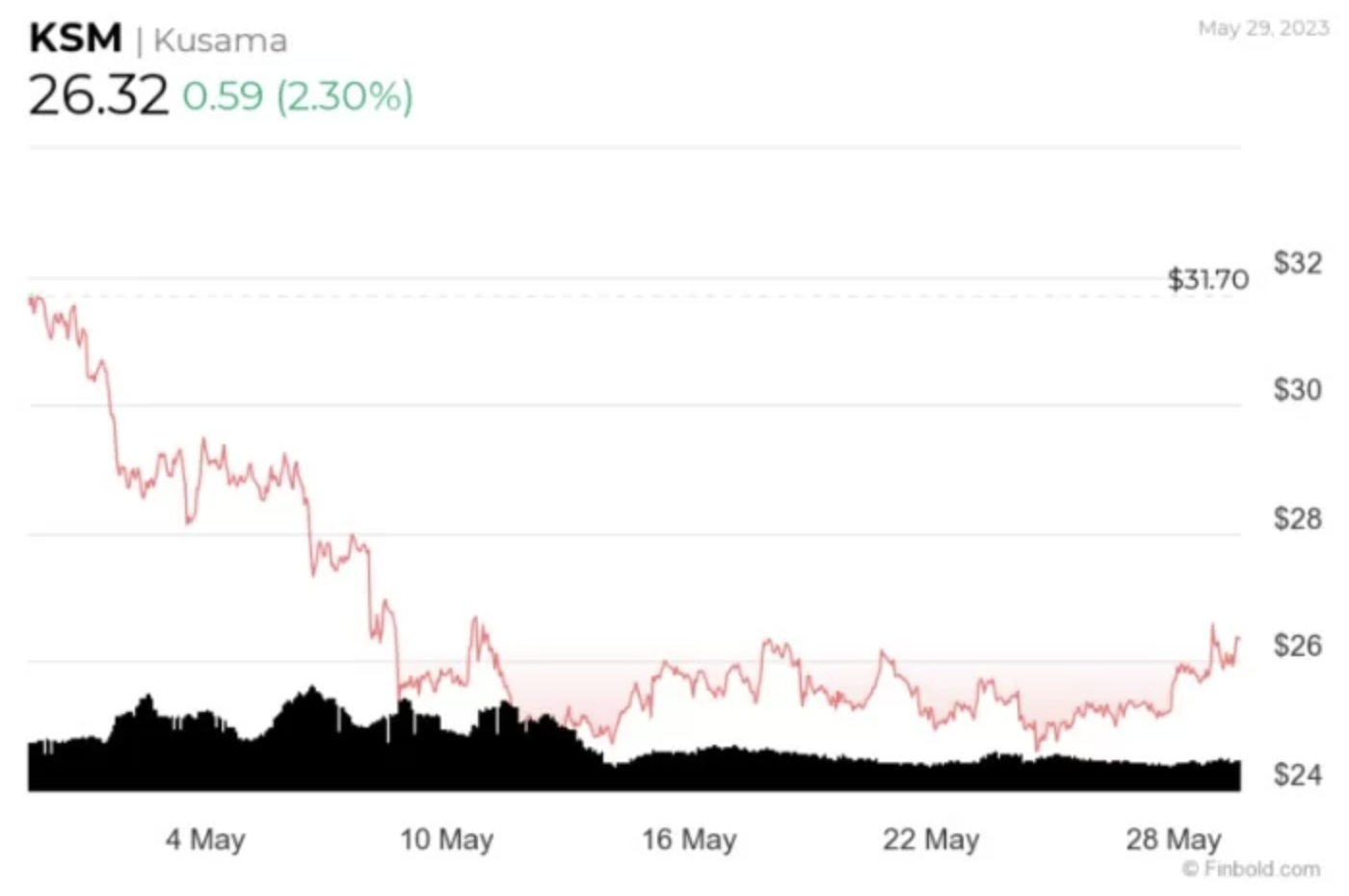 At present, Kusama is trading at $26.32, seeing a 2.30% increase in the last day and a 3.97% rise over the previous week due to the influence of the first connection news with Polkadot (DOT) through Cosmos IBC. However, data collected on May 29 shows a 16.47% decline on its monthly chart. 
Mina

Protocol

(MINA)

 

Another offender with low ratings is Mina Protocol (MINA). Wiki's CRI suggests this crypto asset is 'vulnerable and dependent on favorable trade, financial, and economic conditions to remain valuable', giving it a 'CCC' score. Meanwhile, WCR gave it an 'E' or 'very weak' for technology/adoption and 'D+' for market performance (with an average grade of 'E+').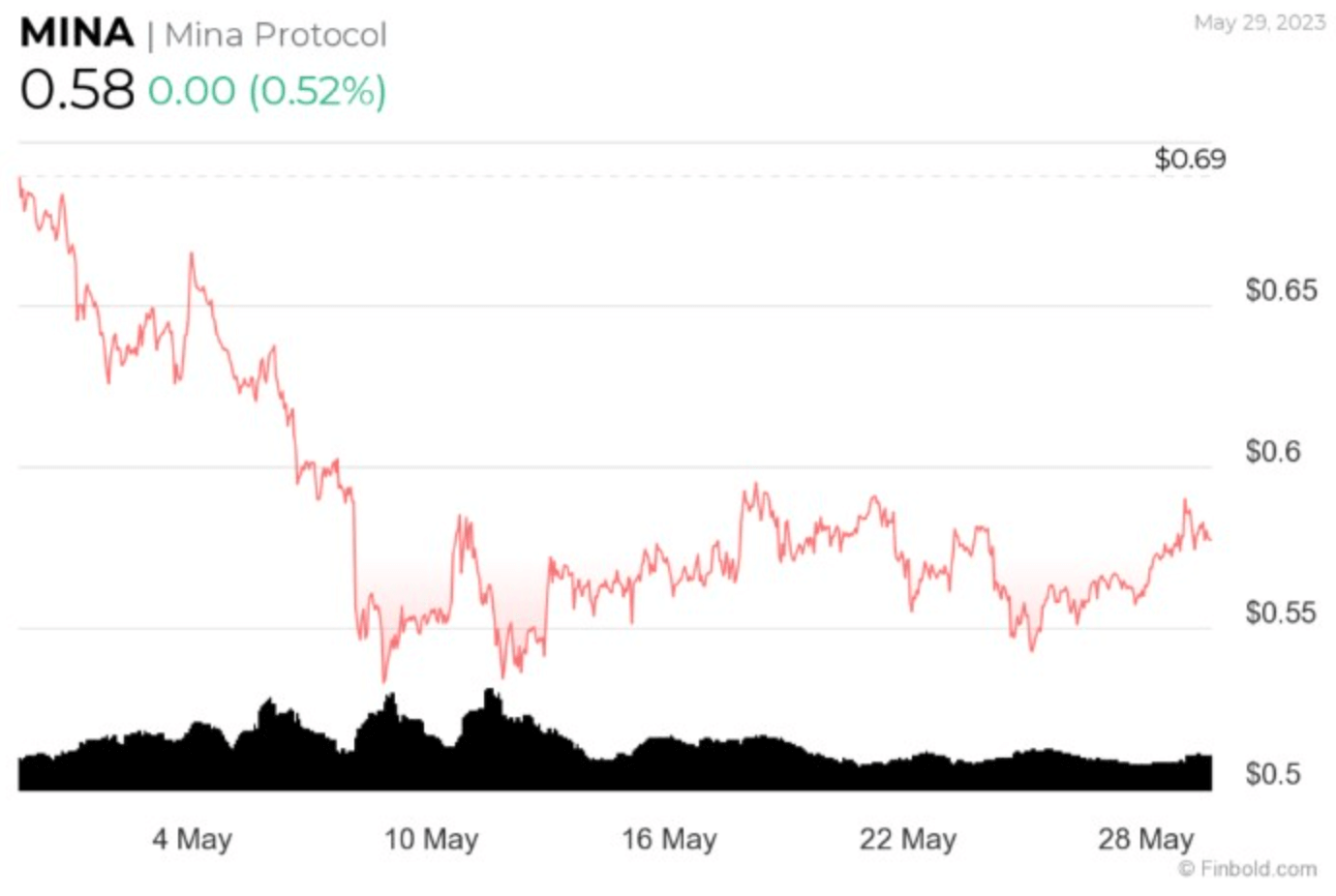 Despite the announcement of a new regulatory compliance tool supported by zero-knowledge (ZK) proof for the decentralized finance (DeFi) and Web3 spaces, MINA accumulated a loss of 15.67% over the previous 30 days. However, the recent positivity in the crypto market has nudged its price up by 0.52% in the last 24 hours and 1.29% over the week. 
Bitcoin

Gold

(BTG)

 

Meanwhile, Bitcoin Gold (BTG) received a 'CC' ('extremely vulnerable') score from both Wikiratings and TokenInsight. WCR gave it a 'C-' grade or 'fair' that investors could interpret as 'avoid' or 'hold', with 'C' in technology/adoption and 'D+' or 'weak' for market performance. At the time of writing, BTG was trading at $13.47.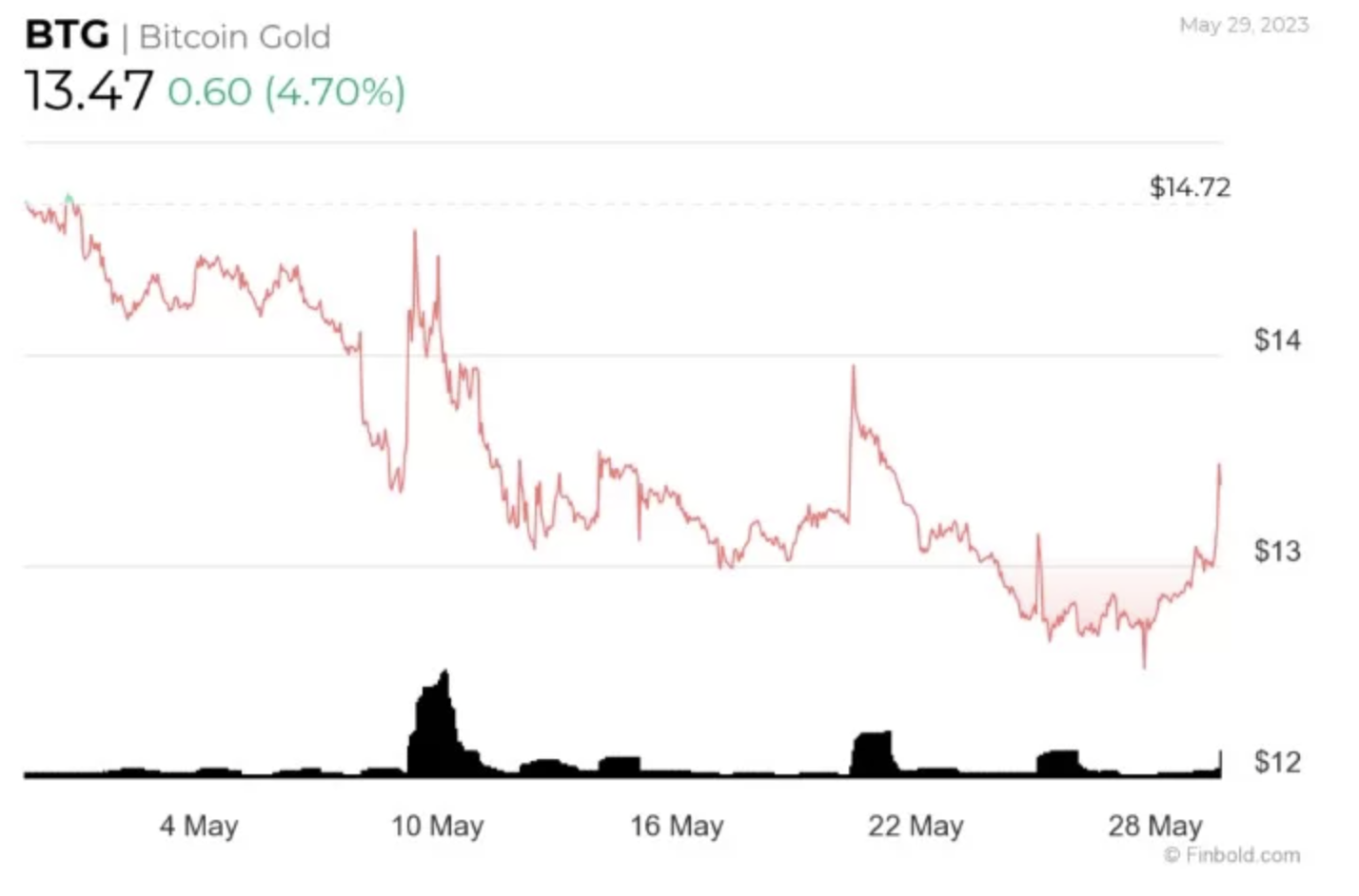 At this price, BTG, one of the forks of the flagship DeFi asset Bitcoin (BTC), which offers a new mining protocol using basic GPUs, hosted a loss of 8.52% over the past month. However, it recorded an increase of 4.70% within the day and 2.03% over the previous week.