Cryptocurrency analysis platform, Santiment, published a new report assessing the current situation in the cryptocurrency market. The report evaluates the latest state of the market, including Bitcoin's low volatility, the recent rise in popularity of XRP, and Litecoin's upswing. 
What's the Latest with Bitcoin?
Bitcoin (BTC), the leading cryptocurrency, started the weekend with low volatility and commenced trading at price levels of $27,150 following its recent value increases. The cryptocurrency market's volatility significantly decreased over the weekend, marked by Bitcoin's relatively sideways movement.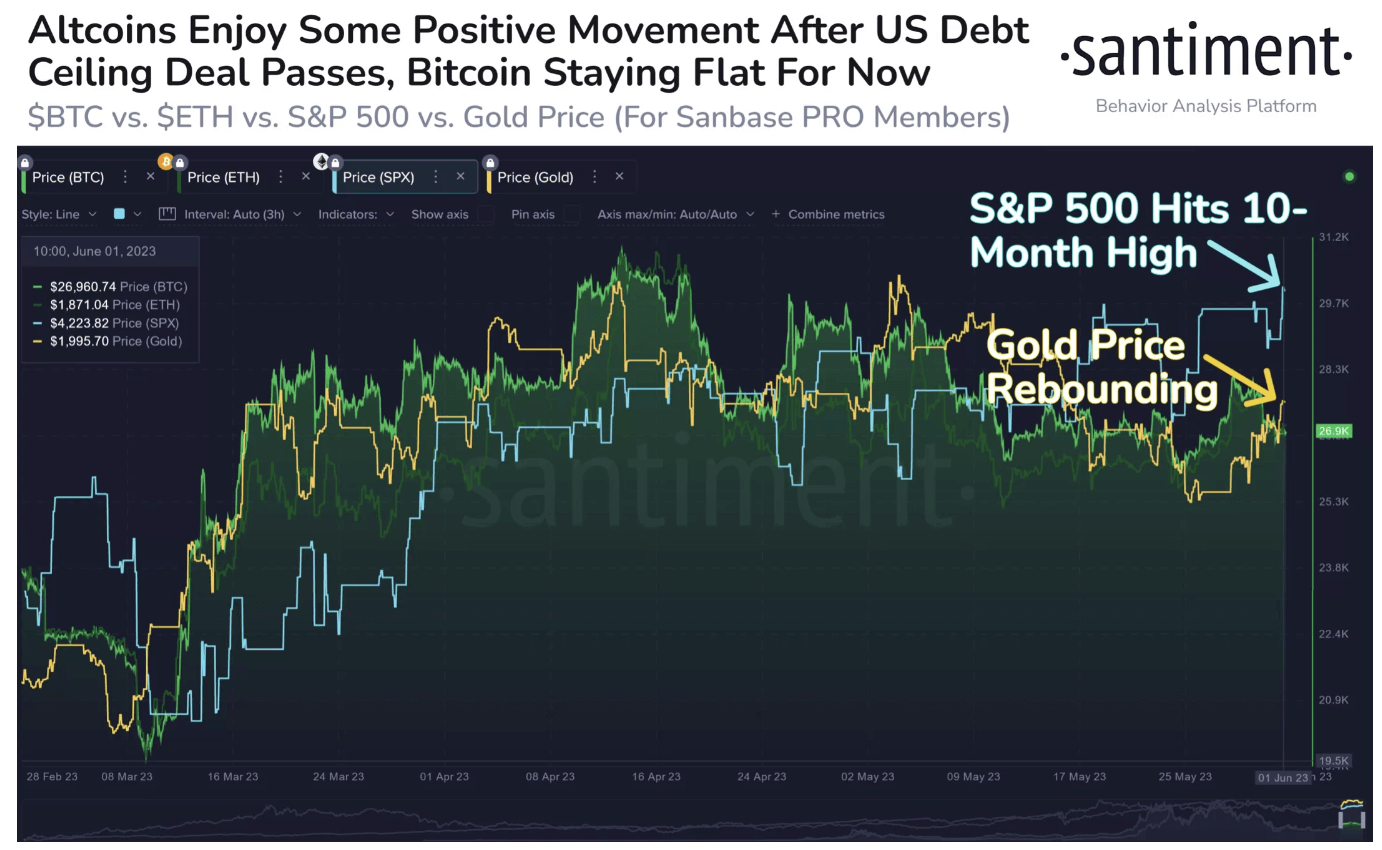 Santiment reported that Bitcoin, somewhat influenced by the resolution of the U.S. government's debt ceiling issue, did not fully keep up with the stock market rise and fell behind the S&P 500 in terms of price performance. However, Santiment suggests that Bitcoin could potentially redirect its course upwards in the future under the influence of this bullish trend in the stock market: 
The U.S. Congress approved a crucial debt ceiling agreement, propelling the S&P 500 to its highest levels since August. After lagging behind the stocks, it may soon be time for BTC to close the gap.
The Rise in XRP and Litecoin
Even as the cryptocurrency market continues to trend with relatively low volatility, XRP and Litecoin (LTC) caught a strong upward momentum during the week and recorded double-digit value increases within the last 7-day period.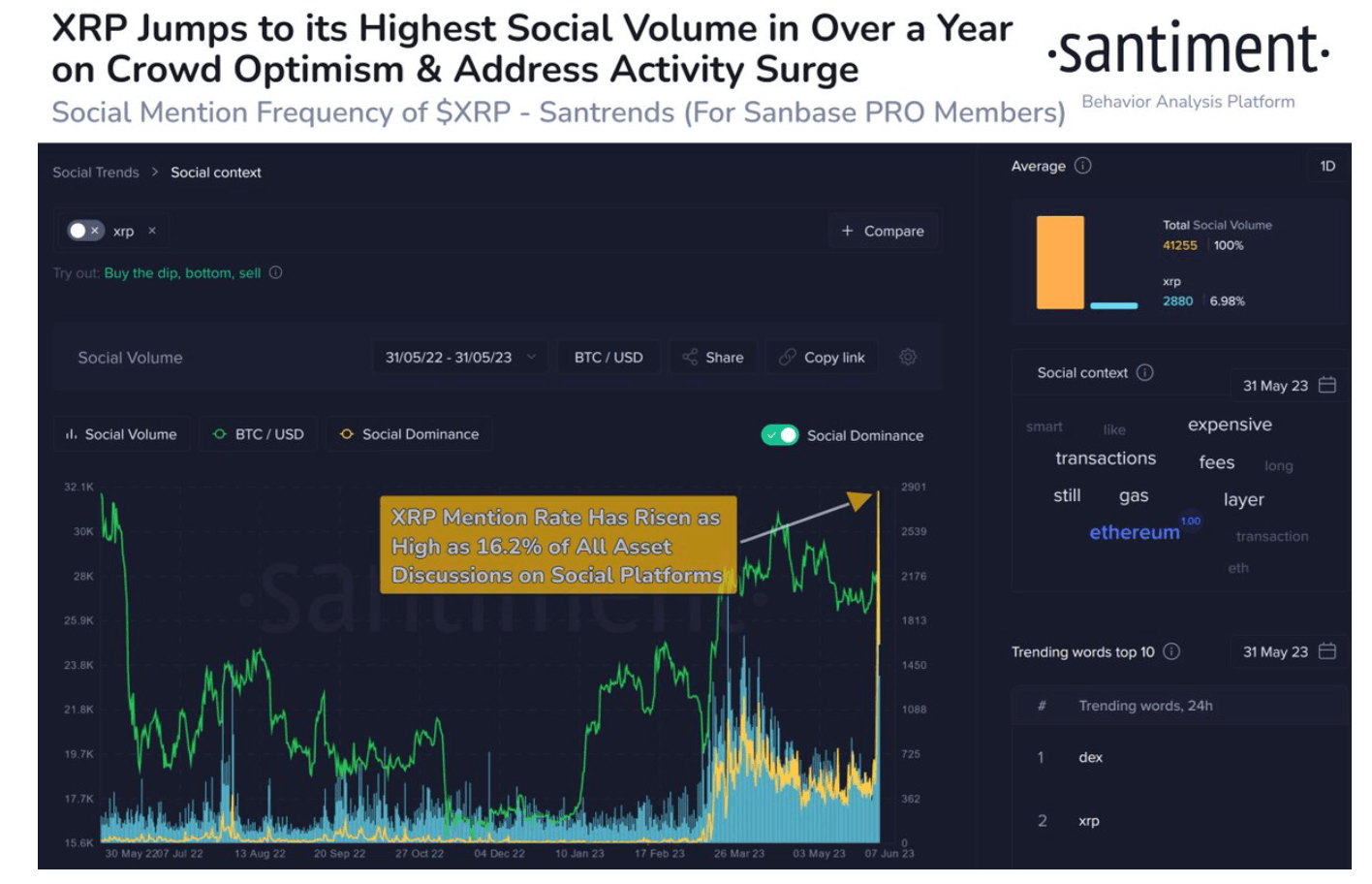 Santiment announced that XRP, having recorded a value increase of over 20% in the last 19-day period, is experiencing an upswing in significant metrics such as network activity and address activity. According to Santiment data, with its recently increased popularity, XRP has once again reached the top ranks among trending cryptocurrencies.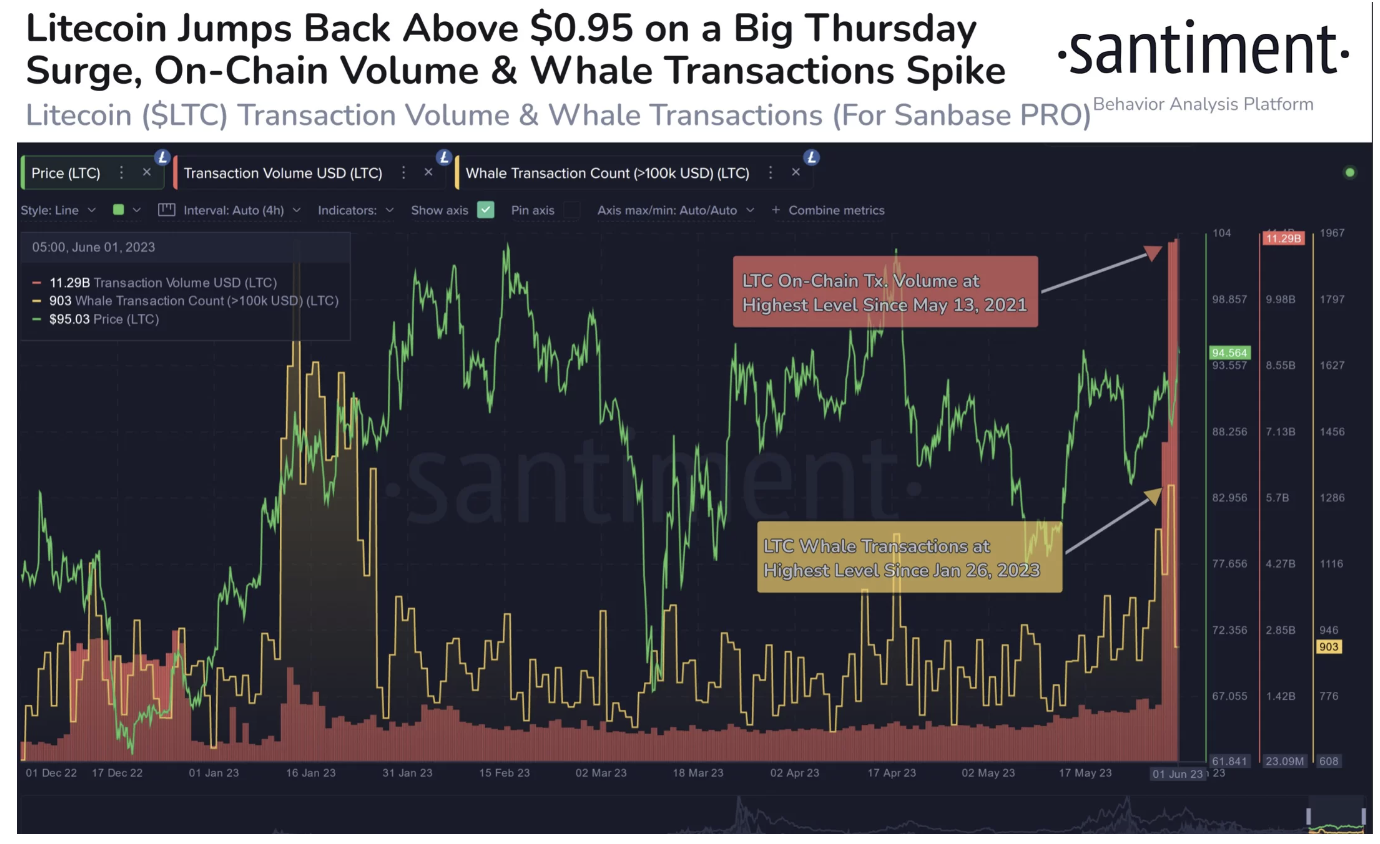 Finally, Santiment also assessed the surge in Litecoin, reporting significant increases in Litecoin's on-chain transaction volume and whale activity, in addition to its value increases.